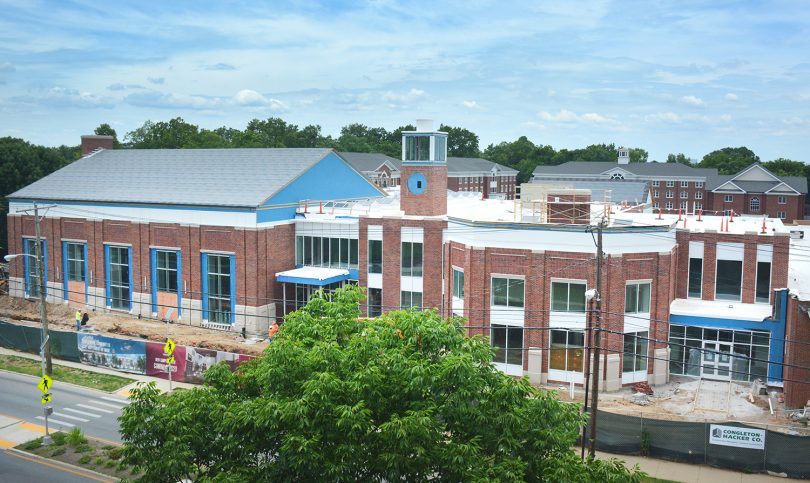 Over the next couple of months, Transylvania University will be putting the finishing touches on its new W.T. Young Campus Center — which will be ready for students when they return this fall.
Bridging the residential and academic sides of campus, the $30 million facility will provide spaces for dining, fitness, student services, a bookstore, community outreach and more.
Visit the campus center webpage to see more of what the new facility will look like, and keep up on the progress with a construction cam.
While the coronavirus pandemic will at first limit some uses — such as meeting places for large groups — the new facility will benefit campus in other ways. For instance, the large dining area will allow for better social distancing.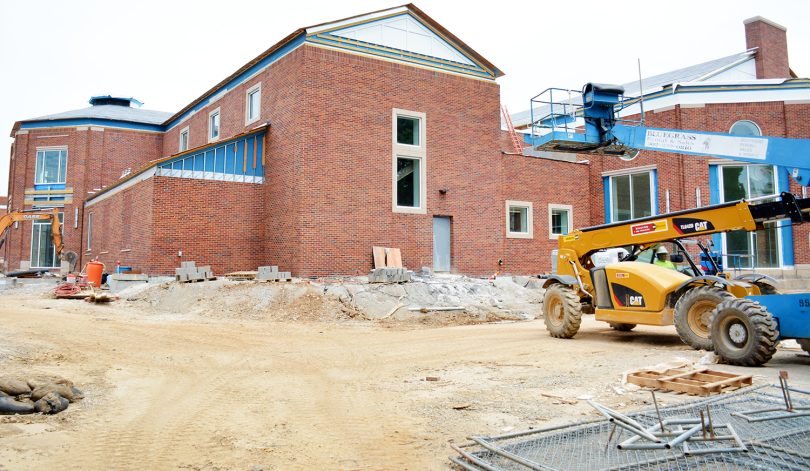 The new 97,710-square-foot building will include 61,400 square feet of new construction and 36,310 square feet of renovated space.
Workers are busy installing the dining hall's ceiling — and will soon wrap up other details like trim and flooring, said Darrell Banks, associate vice president and university construction manager.
Most of the flooring is installed on the second floor, and finish paint is completed. Also, the doors are set and the ceilings are in.
Other activity includes work the kitchen, where counters, tile and equipment are being installed.
The university will begin installing furniture at the end of next month. That's when Banks expects the interior to be completed — with the exterior about two weeks behind that.
"I don't foresee any major holdups," he said.