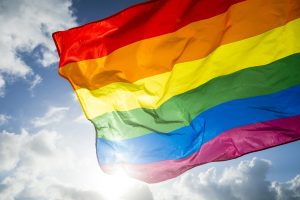 Transylvania University is participating in a pen pal program that will bring together LGBTQ college students throughout the state — at a time when many of them may feel isolated because of the pandemic.
While the official deadline to sign up for the Come Together Kentucky Connections program has passed, students can still register today, said Tevin Monroe, assistant director of campus and community engagement.
"Creating and sustaining community is one of the many strengths of LGBTQ people," he said. "As a part of the community myself, I can attest to that. This pen pal program is just one small way for LGBTQ students across the Commonwealth to connect and meet each other's needs."
The project was started by the University of Kentucky's Office of LGBTQ* Resources. Other participating schools include Bluegrass Technical and Community College, Centre College, Eastern Kentucky University, Northern Kentucky University and the University of Louisville.
"The purpose of this program is to virtually connect LGBTQ* students during this time when individuals are encouraged to be physically distant, but not to be socially or mentally distant," according to UK's LGBTQ* Resources office.
Please email lgbtq@uky.edu if you have any questions.