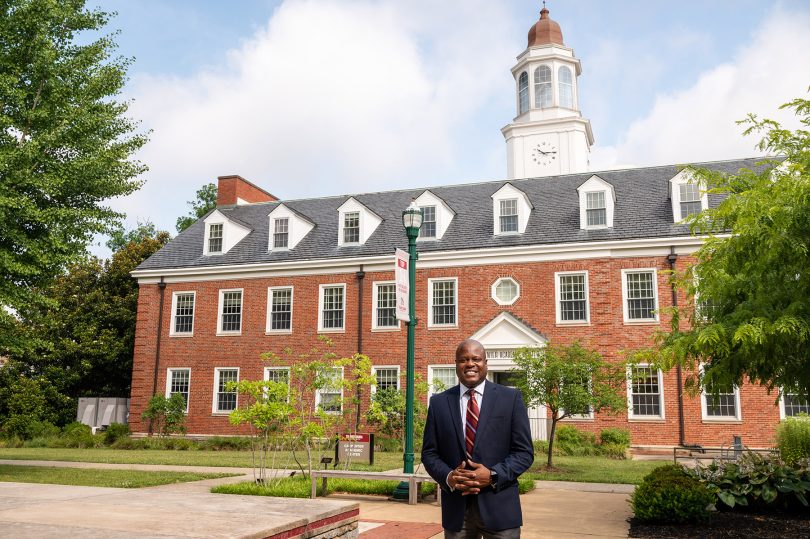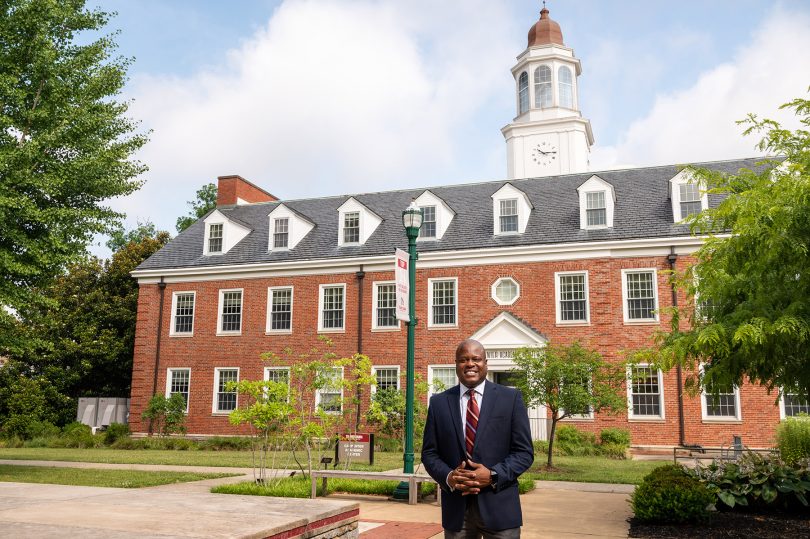 Transylvania University has named Johnnie Johnson as its vice president for admissions effective immediately. Johnson has served as the interim vice president for enrollment since July 2019.
"Over the last year, Transylvania has been fortunate to have Johnnie Johnson at the helm of its student recruitment efforts," said President John N. Williams. "His experience in admissions at Transylvania, as well as having served as the immediate past president of the Kentucky Association for College Admission Counseling, has helped us succeed at recruiting some of the best and most talented students in and around Kentucky."
"Johnnie's contributions to Transylvania over the last year have been invaluable," said President-Designate Brien Lewis, who begins his tenure at Transylvania on July 1. "He has a clear understanding of who we are as an institution and who we need to become in order to continue to attract and enroll students over the next decade. I look forward to continuing to have him on the president's cabinet."
In his position, Johnson will play a critical role in the first step of a college student's experience — introducing them to Transylvania and leading them through the admissions process. He will also work closely with the incoming vice president for strategic initiatives and enrollment management as Transylvania develops a comprehensive strategic enrollment plan, which will guide students on their journey from applicants to alumni.
Johnson joined the Transylvania admissions staff in 2011 after 11 years at Georgetown College. He has served future Pioneers as the associate director of admissions, director of operations and director of multicultural recruitment. Since being appointed interim vice president, he has also continued in his role as director of admissions. Among Johnson's successes is his work to increase the number of students of color attending Transylvania, which has grown from 11% of the first-year class in 2011 to 22% in 2019.
Johnson began his admissions career as a student tour guide in Cornell College's admissions office in Iowa. Upon graduating with degrees in economics & business and sociology, he worked as an admissions counselor at his alma mater.
"My life's work is admissions. My undergraduate experience at a small, private liberal arts institution almost 25 years ago continues to guide my passion to work with families, helping them realize their dreams at a school like Transylvania," Johnson said.
"We are unique in that we are a top liberal arts school located in the heart of downtown Lexington. The opportunities are numerous, and it's important that students see a face like mine as an example of what the future holds for our institution. I'm honored to lead the university in our recruitment efforts and look forward to working with our admissions team, members of campus and our surrounding community to find the next generation of Pioneers."
A native of Chicago, Johnson is a member of Kappa Alpha Psi fraternity and serves on the board of the YMCA of Central Kentucky's Black Achievers program.