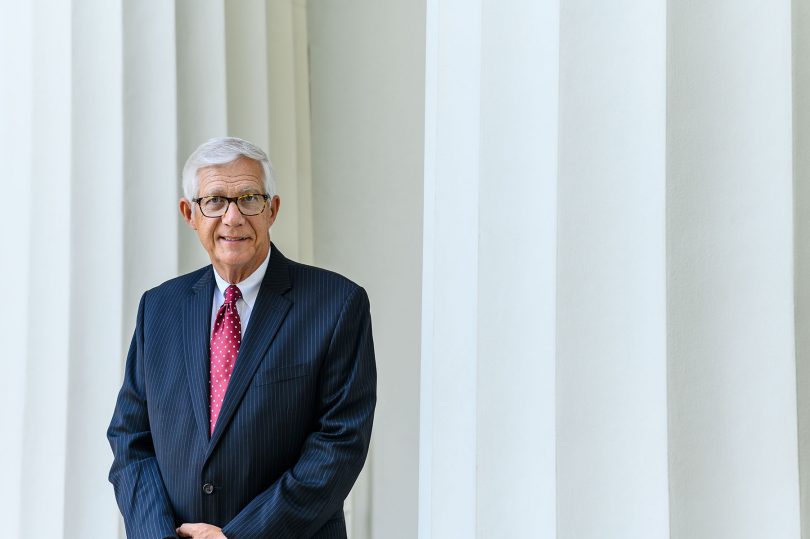 The Transylvania University Board of Trustees on Friday took the unprecedented step of removing "interim" from President John N. Williams' title — making him the school's 27th president.
His new title more accurately recognizes his contributions to the university and ensures his "honored place in Transylvania's storied history," according to the resolution. "He provided inspirational leadership to the university marked by wisdom, steadfastness, imagination, inclusion, compassion and great enthusiasm."
Williams will serve in that role until July 1, when Brien Lewis takes the helm. A longtime academic administrator with a background in dentistry, Williams postponed his retirement last year to lead the university.
Norwood "Buddy" Cowgill '65, the new board of trustees chair, said he isn't aware of any other university that has made such a significant change as removing "interim" from a president's title. "This is an extraordinary move to recognize the extraordinary efforts by John Williams over the course of a unique and challenging year," he said.
Outgoing board chair William T. Young Jr. during Friday's meeting praised Williams for his service as president, which began after Seamus Carey left for Iona College. "With your extensive experience in higher education administration, your intimate knowledge of Transylvania, your personal warmth and inclusive nature, and, perhaps most important, your charming and supportive wife Lucy, you have ably led the university through one of its most challenging times in the face of a pandemic which unexpectedly surfaced earlier this year," Young told him.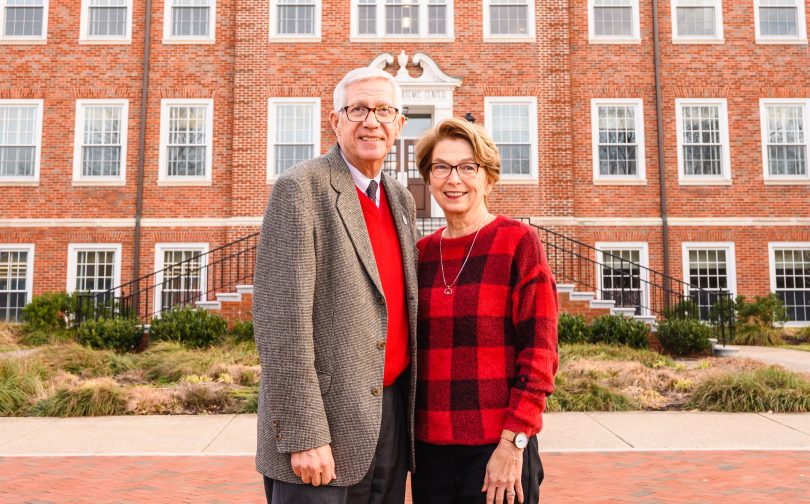 Also at Friday's meeting, the board approved honorary degrees for the Williamses, both 1974 graduates of the university. The degrees will be presented when the university holds an in-person graduation ceremony for the Class of 2020. A virtual celebration was held this past Saturday. 
In addition to mentioning his service as president, Transylvania's Honorary Degree Committee said Dr. Williams is a "worthy recipient of this honor based on his outstanding career in academic dentistry, including worldwide recognition of expertise in his field." Williams, who joined the board of trustees in 2007, holds a Doctor of Dental Medicine and a Master of Business Administration from the University of Louisville.
The committee also praised Lucy Sims Williams for serving the school with "vigor and vitality" during the past year. She worked alongside her spouse to manage work in Old Morrison during the process of closing campus due to the pandemic. "And throughout the year, she represented the university at alumni events across the state. Out of clear affection for Transylvania, she put her life on hold for this period in order to fill this role." A former classroom teacher, she earned a master's degree in education from the University of Louisville.
"Over their lifetimes, as a couple, John and Lucy have been outstanding alumni and provided significant support for Transylvania," according to the degree committee.