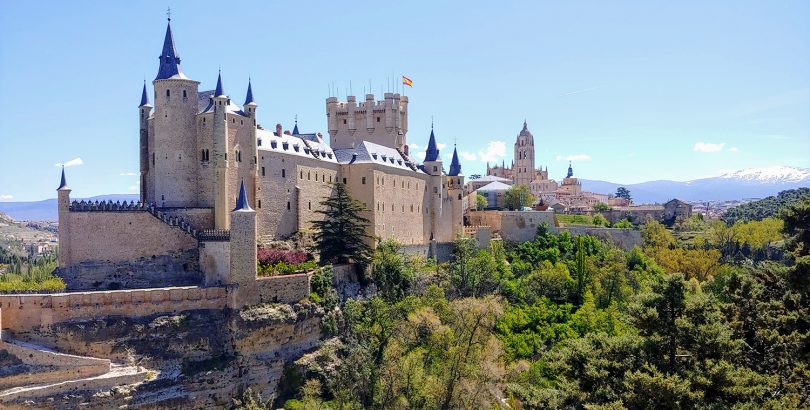 As I was flying back to the States about this time last year, I thought that in an ideal world, all young people would have the opportunity to do what I was just completing: a significant amount of time living and studying abroad. During the spring of 2019, I spent three months in Segovia, Spain, and it was a wonderful time of personal growth, academic achievement and exploration of a corner of the world that was, to me, brand new.
Upon my return, I saw that Transylvania University's Office of Global and Intercultural Engagement was piloting the Study Abroad Peer Ambassador program for the 2019-20 academic year and was accepting applications from returned study abroad students. Three of us were selected to participate, and we got the chance to help other students to pursue their study abroad options. Over this year, the study abroad peer ambassadors have acted as peer advisers, assisted with planning events, redesigned Transy's study abroad social media platforms, and launched a page on the 1780 blog called To Broadway and Beyond.
Transy's study abroad program has grown incredibly over the past year and a half. Since starting at Transy in early 2019, Courtney Smith, director of global and intercultural engagement, and Katie Hamlin, administrative assistant, have expanded GlobalTransy from six semester-abroad programs to 36. There are now wide-ranging opportunities for students to spend a semester outside the U.S. and still pay their regular tuition and use all their institutional, state and federal aid. The GlobalTransy semester programs are complemented by a diverse set of May term and summer options that provide a compact academic experience.
With the help of the study abroad peer ambassadors this year, the Office of Global and Intercultural Engagement produced an impressive increase in participation in study abroad programs. Before cancellations due to COVID-19, the projected participation in this summer's programs was 41 students, a 46% increase from the previous summer of 28 students. Similarly, the projected participation in the semester programs for the academic year 2020-21 was 20 students, a 54% increase from this year's 13 students. William Campbell reflected, "My time as a study abroad ambassador has meant that I got to spread my love of this program to as many people as possible. I doubt I'll ever stop advocating for it, even now that my time at Transy is over."
We want to extend our regrets to all the students who had their semesters abroad cut short this spring and to those students whose May term and summer programs were canceled. The loss of these vivid experiences was a part of the many losses caused by the COVID-19 pandemic, and the grief these students are feeling is significant.
Thank you to my fellow peer ambassadors Savannah Lambert and William Campbell and to the Office of Intercultural and Global Engagement. Additional thanks go to the industrious contributing writers of To Broadway and Beyond and to everyone who made the first year of this program such a success.
Congratulations to the fall 2020 study abroad peer ambassadors, Lauren Herbert, Emine Shinjatari and Evan Messenger. We cannot wait to see what your efforts and ideas bring to the program next year!
---
To Broadway and Beyond is a student-managed blog from the Transylvania study abroad program. This article was written by Sami Barefield, a senior majoring in anthropology and minoring in Spanish. Barefield acted as manager of To Broadway and Beyond through her role as a study abroad peer ambassador this year.