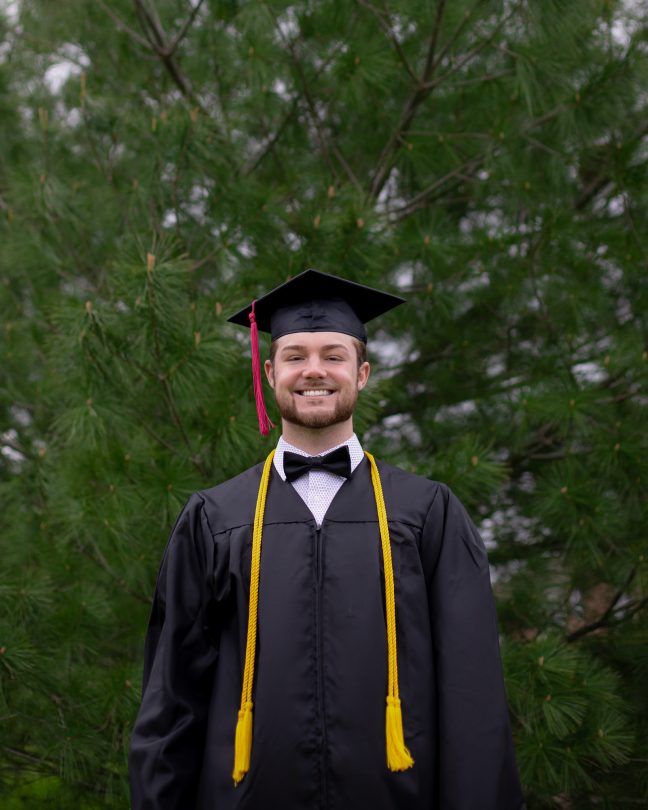 When Zachary "Zack" Pulliam, a senior at Transylvania University, was offered a place in two programs at the University of Kentucky, it left him with a big decision: biomechanical engineering or medical physics? The physics major and math minor loves exploring how the world works and is intent on helping others. That combination of interests helped the native of Cynthiana, Kentucky, to settle on radiation science in the medical physics program.
"I feel as though this program is best for me because of the direct impact I will be able to make on others in improving their health," he says. And, although he hadn't before considered a health-related career, once he'd learned about the field of medical physics, he found it to be a perfect fit with amazing opportunities.
"Within this field I will be able to apply and progress my understanding of physics and how the world works, but I will also be able to help people in need, both in the present and hopefully the future."
He's looking forward to the hands-on experience of working in the clinic at UK. "This is a great opportunity to be able to dive right in and start to learn how things are conducted in the field," he says, excited to work directly with patients. Pulliam understands the value of this groundwork for a future in research and development. Eventually, he says, "I hope to be able to have a position which allows me to aid in the progression of diagnostic and imaging technology and treatments."
But science represents only part of his core interests, which include athletics (basketball in his first year) and art (recipient of the Dean's Purchase Award this year). He finds broad applications for what he's learned in and outside the classroom. And being well-balanced already has proved to be important for a fruitful life.
"In my experience it is important to have many areas where you can devote your time. Other people may disagree and say that your school or career should be your life, but what happens if that ends or goes away for some reason? Having multiple aspects of life where you are devoted and strive to be your best allows you to be a well-rounded person, and allows you to have several paths which you can learn from and improve in," he observes.
Through athletics, he says he's made many friends and gained valuable virtues, "such as determination, confidence and a sense of passion for whatever it is you are doing." He is glad to be able to apply them to other areas of life. He's also grateful to have fully realized his "true passion" for art while at Transy.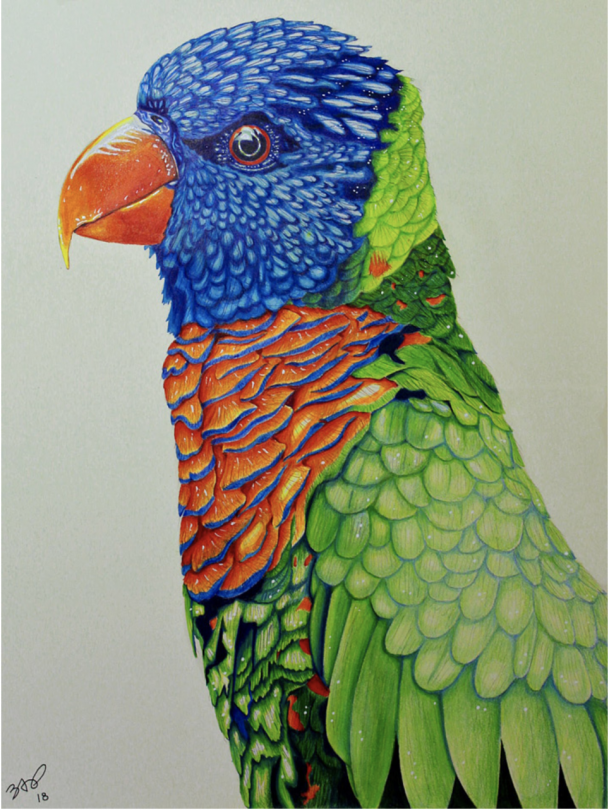 "I definitely feel as though my skill and time as an artist allows me to think and see things in a way that others may not. If anything, it helps me appreciate the time and effort that is put into something and not just appreciate the final project. It has also helped me to become more patient when working on something difficult, as all things take time."
Pulliam acknowledges the teaching and guidance he received at Transylvania — "especially from the physics and math departments" — and the liberal arts classes, which have "impacted me tremendously," he says. "The education received here helps you to think outside the box and outside of your typical field or comfort zone. Having various types of classes allows you to expand your knowledge and way of thinking, and I feel like that has prepared me to be successful in either of these programs, as well as in anything in life.
"I love learning about how the world works and how almost everything can be explained with math and equations; I love being active and doing physical activity; and I love being able to express myself with my artwork and pushing my expertise in that area. Going to Transy has allowed me to explore all of these areas and many others with the classes and atmosphere the school provides."