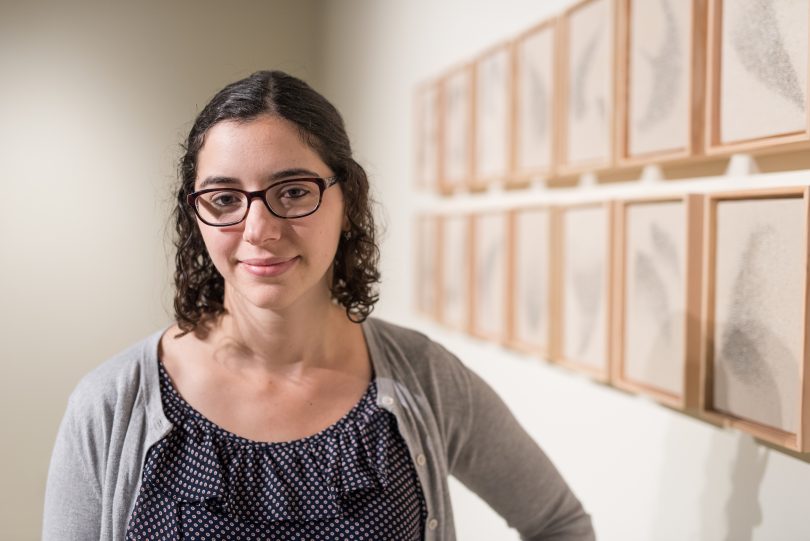 When Emily Goodman took on a leadership role in the third year of Transylvania University's Digital Liberal Arts initiative, the art history professor was eager to expand the dialogue on technology and equity and to explore ways for faculty to further integrate the digital arts into their pedagogy. But with the sudden peril of COVID-19 requiring the immediate and wholesale shift to online instruction, every member of the faculty and student body faced the urgent need to adapt fully to digital learning. 
The process of adapting and thinking creatively to meet this new challenge, Goodman notes, is itself a liberal arts practice. "To take something that you see in the world and change it and make it work for a problem you've never seen before — that's exactly what we're trying to do."
With little time to make the transition to online instruction, faculty had to reassess their approach to teaching. And they had to do it quickly. Fortunately, the DLA provided an infrastructure to build on, as members of the faculty already had been researching and sharing ways to use digital tools. But now the scope is all-encompassing, no longer a simple option of augmenting familiar modes of teaching with something new.

"We recognized that one of the challenges in moving online is that you can't do the same thing online as you do in the classroom," Goodman explains. "And that's a blessing and a curse." The positive, for Goodman, has been the process of re-evaluating what matters in teaching.
With the technological apparatuses already provided by Transylvania's staff, Goodman says that she and DLA co-director Tim Polashek, a music professor and director of the Digital Arts and Media program, understood that their job was to help support faculty from a pedagogical standpoint. "A lot of our thoughts have been about how we can focus on pedagogy while also using digital tools and creating community among our colleagues," she says. 
As the DLA continued to bring faculty together (virtually) for lunchtime discussions called Tech Tuesdays, the ultimate goal remained to offer students a valuable learning experience. That meant not only finding new ways to teach content, but also identifying creative solutions for students to produce and present their work. Faculty sharing their experiences of what had and had not worked was particularly helpful. Most notably, Goodman recalls, was the final conversation of the term, when Martha Ojeda, professor of Spanish and French and pre-health committee adviser, articulated how faculty recognized that distilling content and being creative were essential in this current crisis.
I approached this presentation in a new way and discovered things that I would not have otherwise, and that is a positive experience for me."

Madison Phillips '21


Prior to the pandemic, the DLA had been supporting faculty integration of digital tools like the use of student video-audio production and asynchronous content engagement. These elements were easily adapted for use in the second part of winter term. So, when Goodman's students had to adjust to presenting their research online, they created alternative ways of doing so.
"Some of them did PowerPoints with recordings; some used new tools like Adobe Spark" — a platform covered in an earlier Tech Tuesday, Goodman says. Her students combined what they'd seen through the virtual exhibitions and Spark to present their own project. The results of their creativity were exciting.
"My students created absolutely gorgeous, gorgeous presentations," Goodman says. "They were stunning, seamless and easy to work through." And they were likely very different, she muses, than what they would have been in person. "That to me has been one of the most amazing things that we've seen come out of this."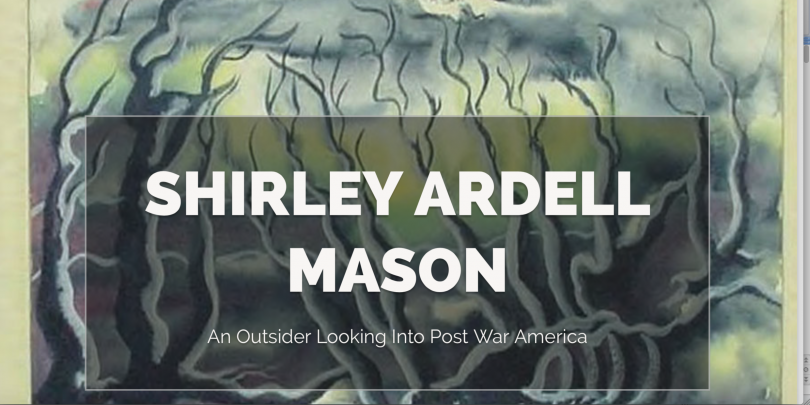 For one of her students, Madison Phillips '21, a history major and art minor, the process of presenting as well as learning online was a challenge to be met. Her project, "Shirley Ardell Mason: An Outsider Looking Into Post-War America," focused on a Lexington artist known to the world as "Sybil" — the woman diagnosed with multiple personalities. She says she worked to make her presentation "feel like a digital exhibition of Mason's work" and found the new digital tool to be a vital part of that.
"Overall, online learning pushed me out of my comfort zone," says Phillips, "but that is not really a bad thing. I approached this presentation in a new way and discovered things that I would not have otherwise, and that is a positive experience for me."
Goodman couldn't agree more: "This is definitely a challenging moment, but I'm an eternal optimist. I think there are definite, positive things that have come out of this — at least, innovative teaching and creativity."