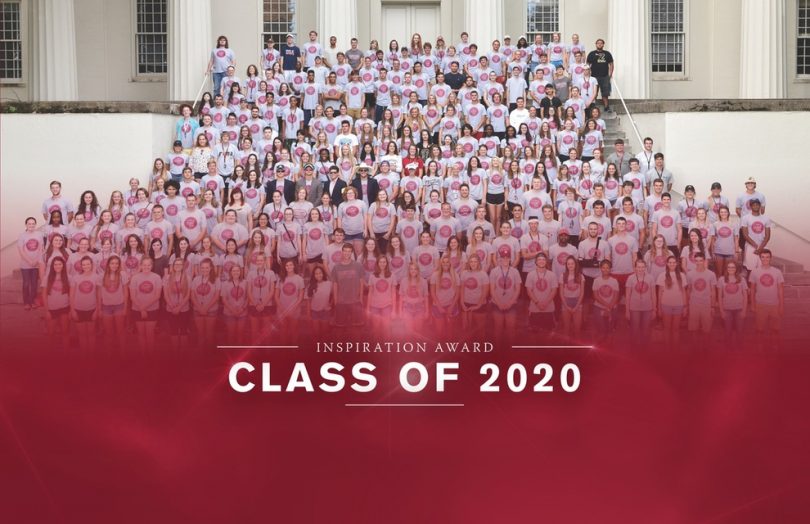 Transylvania University on Sunday evening celebrated its standout student-athletes, coaches, teams and entire senior class during the school's first-ever all-digital RAFY awards.
The volleyball team culminated a landmark season by winning the Pioneer Team of the Year award, and head coach Amy Barmore and her staff captured Pioneer Coaching Staff of the year honors during the awards show.
Presented in an all-virtual format due to the COVID-19 pandemic, the 2020 RAFY awards celebrated achievements across 27 varsity sports.
"Transy Sports is a family, and our motto of — We. Us. Together. Family. One — appropriately speaks to the power of community and love that is Transy Sports," Vice President of Athletics Holly Sheilley said. Whether we are together in physical community or we are away from each other, you should know we love you, we are proud of you, and we care deeply about each one of you."
A pair of Transylvania basketball players, who each led their respective teams to the NCAA Tournament, were honored with athlete of the year recognitions. Junior guard Michael Jefferson was named the Pioneer Male Athlete of the Year, and senior guard Shelby Boyle finished her illustrious career on a high note in winning Pioneer Female Athlete of the Year.
The ceremony also featured a poignant moment as Sheilley announced the entire 2020 senior class as the winner of the annual Inspiration Award for its ability to rise above challenges which, for some, included the early end of their season.
The awards are named for the Pioneers' mascot, Raf the bat.
2020 RAFY award winners
Team of the Year — Volleyball
Pioneer Female Athlete of the Year — Shelby Boyle, Women's Basketball
Pioneer Male Athlete of the Year — Michael Jefferson, Men's Basketball
Coaching Staff of the Year — Amy Barmore and Volleyball
Female Rookie of the Year — Malauri Edwards, Triathlon
Male Rookie of the Year — Mitchell Crispin, Men's Soccer
Team Community Service Award — Cheer and Dance
Inspiration Award — The Class of 2020
George Stopp Academic Achievement Award — Rachel Fine and Rebecca Fine, Women's Golf
Highest Team GPA – Dance
Female Senior Leadership Award – Brianna McCulley, Women's Lacrosse and Field Hockey
Male Senior Leadership Award – Logan Fogle, Men's Lacrosse