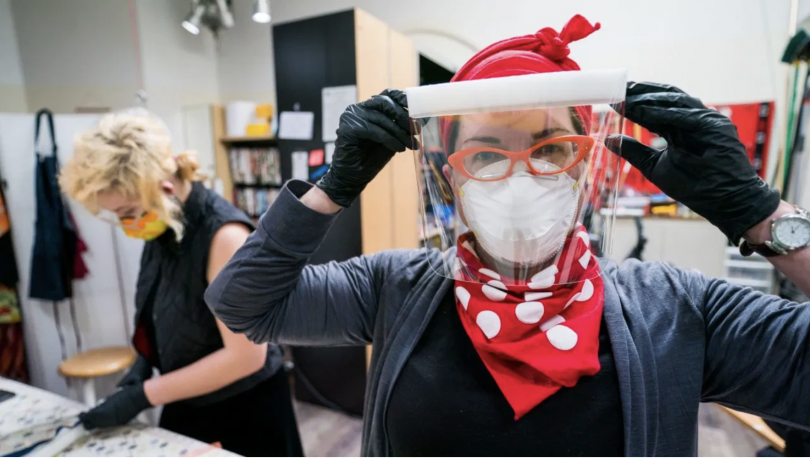 The connections made by Transylvania University alumni can be both lifelong and lifesaving.
During a virtual Class of 1995 reunion last month, Dr. Nathan Floyd heard that his former classmate Jeanne Henzel Swartz had been producing personal protective equipment for health care personnel through her artisan curtain and upholstery business.
Doctors and clinics in the area of Tennessee where Floyd works needed PPE, so Swartz shipped some there from her Alameda, California, shop, Joona Fabriculture.
"The common Transy ties sometimes come in handy at times you wouldn't expect," Floyd said.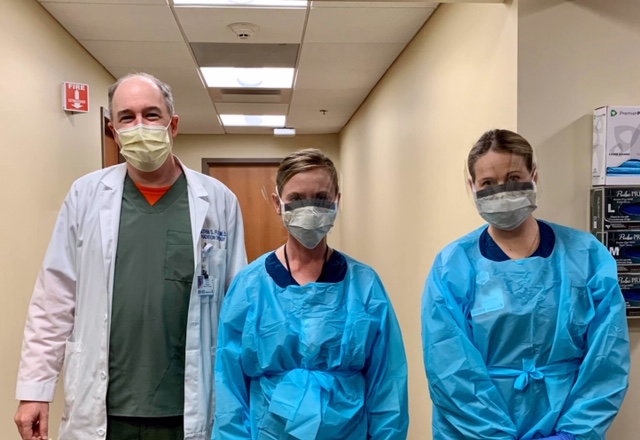 Swartz recently was featured by The Jewish News of Northern California in this story about how she and a friend at her Oakland synagogue spearheaded the effort to craft the plastic shield masks. (She isn't taking money from the project for herself.)
According to an update this week to a GoFundMe campaign Swartz set up to raise money for her effort, Swartz's teams have fabricated and distributed almost 5,000 shields with a goal of giving out 10,000. They've mailed boxes of them from New York to New Mexico.
"We are continuously receiving requests from organizations in need of PPE," Swartz said.