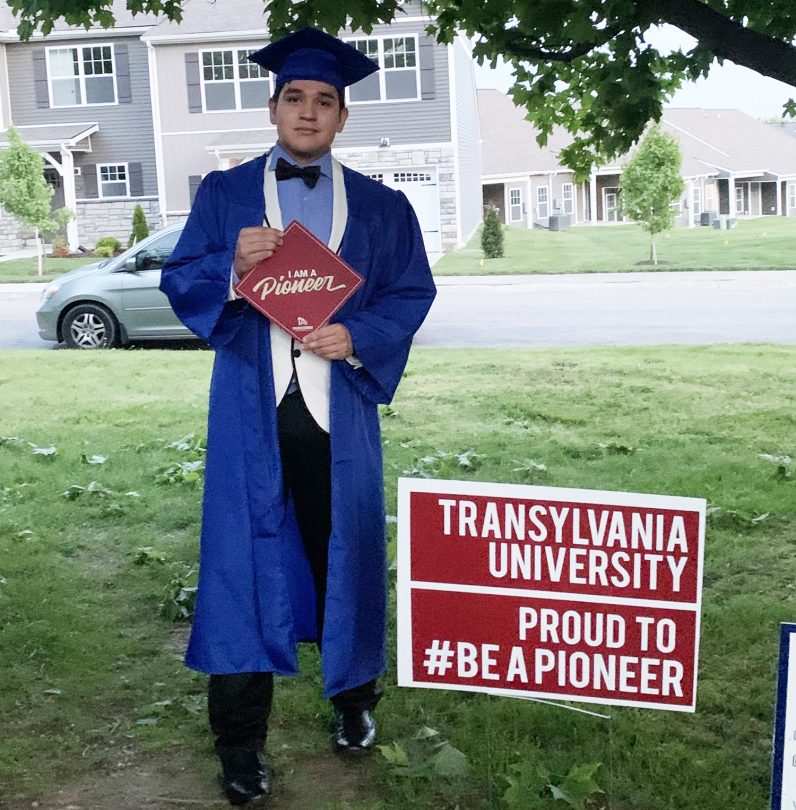 One day, in the midst of this pandemic, when life bogged to a halt and felt particularly uncertain, and as the dreams of many high school seniors began to dim, Brian Franco's future leapt vividly into sight. The Lafayette High School senior remembers it well. It was the day he received his scholarship to Transylvania University.
Franco had been doing his best under the circumstances of sheltering in place, helping around the house, doing homework and exercising. And, in spite of the disappointment of not having a graduation ceremony and getting to say goodbye to his teachers and friends, he describes being focused on "staying positive about this situation and bettering myself while I have the time to do so."
Still, the frustration grew as he sensed the doors to his future closing around him. Then came the news from Transy.
Pioneer. Trailblazer. Class of 2024.
"I was so happy," Franco says, recalling how it "really changed everything for me." All at once he felt welcomed, valued, relieved and grateful to have the opportunity to build on the hard work he'd invested in his high school career.
"It means a lot to me to go to Transy," Franco adds, acknowledging the sense of belonging he feels and the promise within him renewed. "I am looking forward to getting a great education where I will learn a lot of things and be in a familiar environment. I'm excited to make new friends and have a liberal arts education," he continues. "The Transy community helped me realize that all my dreams are possible."
As he becomes part of this community, Franco — and his dreams — will soon be as essential to Transylvania's future as the beloved 240-year-old institution will be to his. New days will bring new opportunities, new relationships and a new understanding of what it means to be a Pioneer.
You can play an important role in fulfilling the dreams of all our Pioneers, enabling them to use what they learn at Transy to become the next generation of problem-solvers, leaders and decision-makers. During these challenging times, the future of Transylvania and young Pioneers like Brian Franco relies on the extraordinary support of all of us.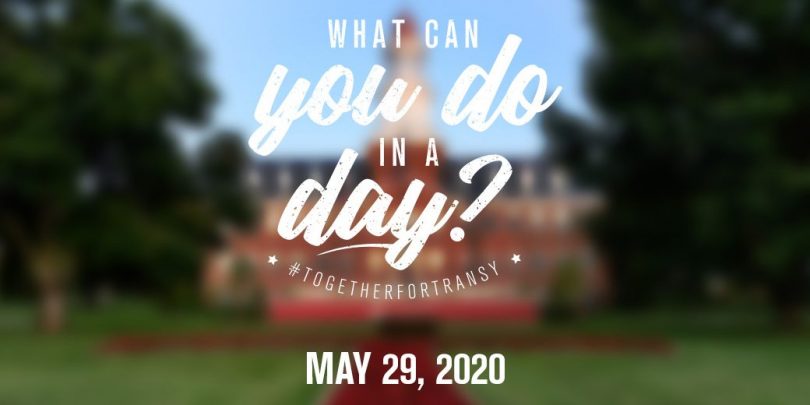 Save the date and give
So much can happen in a day. A life can change forever. An entire community can come together to sustain the institution we love and believe in.
On May 29, the university will host its fourth annual Together for Transy giving day. This event encourages all who care for our university to step forward to assist Pioneers and their alma mater.
Join us by making a gift. Be part of this life-changing day.