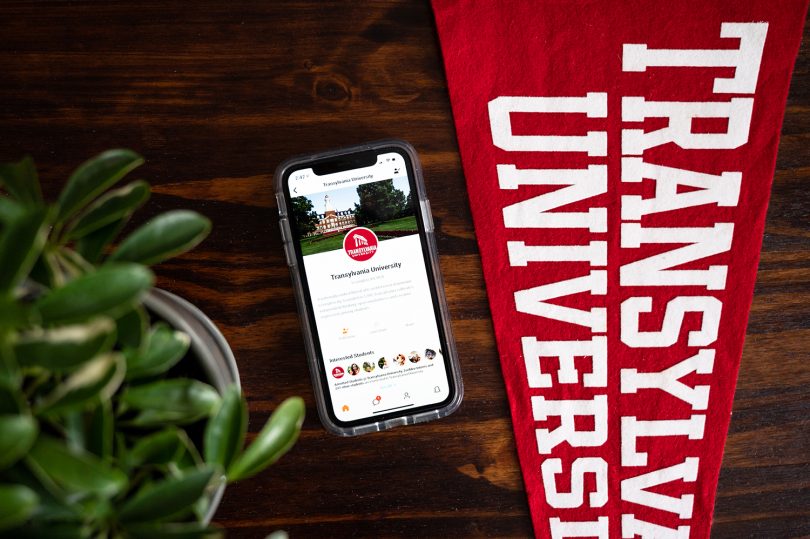 One of the greatest benefits of spring admissions opportunities is for incoming first-year students to be able to make new friends before they get to campus in the fall. Now that college events across the country are canceled, Transylvania is taking a different approach to relationship-building for its next class of students.
Transy has partnered with ZeeMee to launch a mobile platform to help new students get to know each other over the next four months. Admitted students can download the app to participate in group chats based on their academic and social interests, ask questions of university staff and get to know current student ambassadors and First Engagement scholars who will be able to interact and talk about their own experiences on campus. They can even enter contests to win Transy gear.
"Even though we couldn't provide the Crimson Compass events because of COVID-19 and social distancing, we still wanted admitted students to meet, talk and learn about each other," said Johnnie Johnson, interim vice president for enrollment and director of admissions. "They will be able to connect and get excited with each other about starting college together."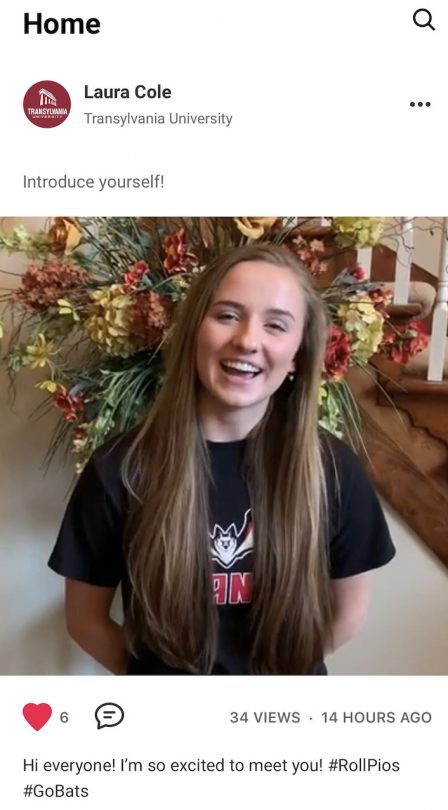 The recent stay-at-home orders have placed a heavy burden on high school seniors and their families, who typically during this time would be making their final college decisions and getting a head start on getting to know the campus. Transy has tried to help them through a lot of the process by offering virtual chats with counselors, online admissions events and a new virtual tour. Those options are driven by university staff, but the ZeeMee app will be totally driven by the students themselves — they direct the conversations and build their own relationships. No "forced fun" here.
The Office of Admissions hopes this will be a natural way for admitted students to recreate the community aspect of the spring event experience, during a time when we're all becoming more used to connecting virtually and communicating with our friends through the phone.
"Social media is huge with this generation, so navigating a new app is nothing to them," Johnson said.
Admitted students should check their text or email messages, or they can go to Transy's ZeeMee page to download the app. If they have any questions, they can contact admissions at admissions@transy.edu.