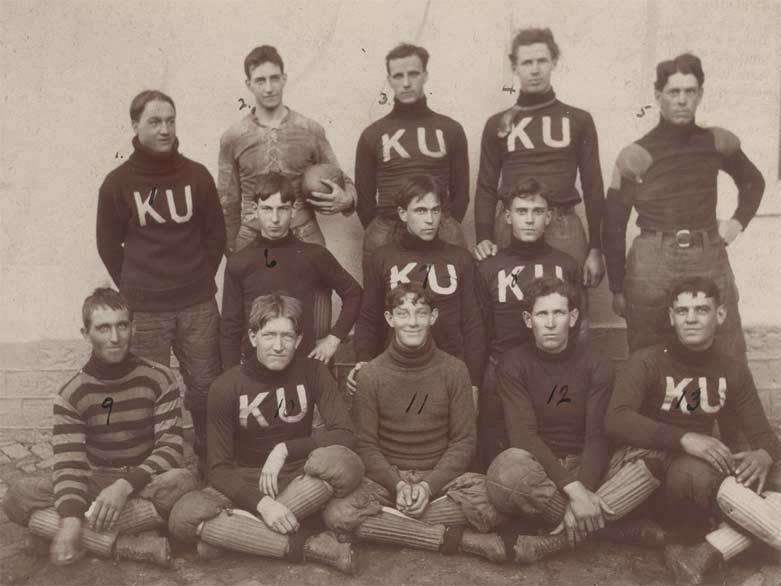 One hundred and forty years ago on this date, the first football game in Kentucky was played in Lexington, giving life to an intercollegiate rivalry that has spanned the seven score years and dozens of sports since.
On April 9, 1880, young student-athletes from Transylvania — known then as Kentucky University — and Centre College stepped onto a cow pasture on the A&M College of Kentucky grounds to face off in what was likely the first football game in the South (or at least the first below the Mason-Dixon line).
The football match played on that Friday was the first of many on the land that would become Stoll Field, becoming home to A&M College of Kentucky's team in 1881 and its successor, the University of Kentucky until 1972.
Transylvania graduate Sam Terry IV '86 wrote about the historic game on Sam Terry's Kentucky, a Facebook page described as "A daily celebration of Kentucky's rich and diverse history."
"Transylvania has had much influence on Kentucky's history and it's a pleasure to share those stories with others," Terry said. "Little did I know that years ago while studying historical methodology under Dr. John D. Wright that technology would evolve in ways that allow history to be shared in unique formats."
What of that first-ever match in Kentucky? Spoiler alert: Transy beat Centre. And did a week later, as well. Transylvania's football program went on to win the Southern championship conference title in 1903 against Kentucky State College (UK) and has been undefeated since 1942, the year after the last football team at Transy took the field.
Read an excerpt of Terry's post below — and the full post here.
The April 9 match in Lexington was played in a cow pasture used by A&M College of Kentucky (now the University of Kentucky) President James Patterson's cows; the land was later used for military training during World War I and ultimately became Stoll Field.
The Lexington Daily Transcript published the following account of the game in its Saturday, April 10, 1880, edition:
"13¾ to 0.
"The above is the result of the match game of football played yesterday afternoon at the City Park between the Centre College and Kentucky University teams. As the Danville boys had the reputation of being a splendid club, our boys expected to be beaten. The visiting club was composed of tall, athletic men, while the University Club was mostly made up of short, muscular boys, whose style of physique is considered best for such a game.
"The collision between players at various times were almost equal to the coming together of two Spanish bulls, and provoked much laughter. The game lasted two hours, commencing at 4 and ending at 6 o'clock. It was played according to the Princeton Rules.
The two teams met again on April 16, 1880, in Danville. Kentucky University won that game, 5 ½ to 0. Centre didn't field another football team until 1891.