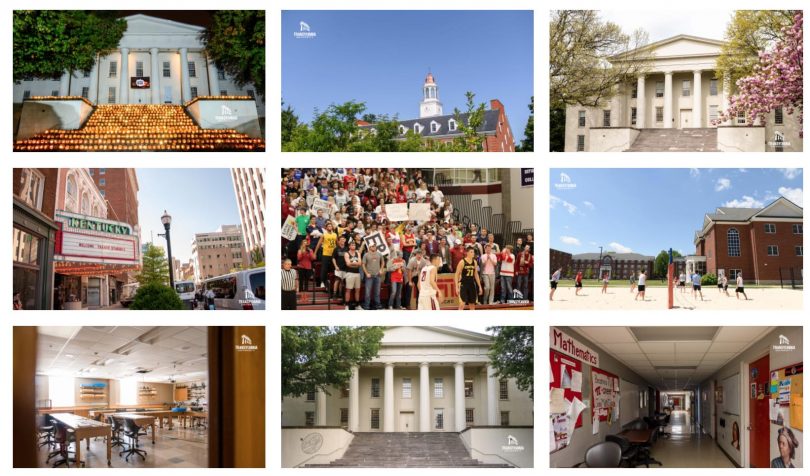 With Transylvania's classes and administrative work happening remotely these days, many students, faculty and staff are spending time in videoconferences such as Google Meet or Zoom.
One of the unique features on Zoom's video platform is the ability to use a virtual background, and now you can put yourself back on campus with Transy's new backgrounds.
The scenes feature the familiar — from the PumpkinMania filled steps of Old Morrison to the hallways and classrooms of the Brown Science Center. Put yourself in the middle of a crowd at the Beck Center or on the sand volleyball court in Back Circle.
Backgrounds featuring the Pioneers wide range of sports teams are coming soon.