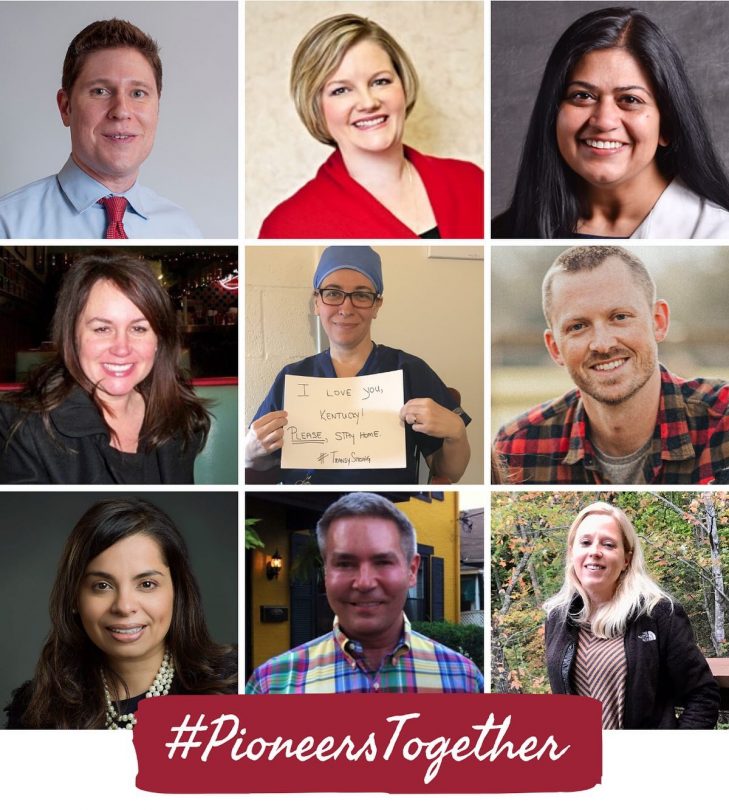 Simply checking in on someone, even if you've never met the person, carries a lot of meaning these days.
Bob Riester '68 thought so when fellow Transylvania University alumnus Joshua Crabtree '00 reached out to see how he was doing and if he needed anything — the gesture was part of a campaign called Pioneers Together, where generations of graduates are helping each other weather the coronavirus pandemic.
"We will get through this taking care of ourselves and each other," Crabtree wrote.
"Your email is a gift," Riester wrote back.
The university's Office of Alumni and Development is facilitating these check-ins with alumni — while also giving social media shoutouts to Pioneers whose jobs are to ensure we make it through this struggle.
Director of Alumni Relations Natasa Pajic Mongiardo '96 said the campaign has generated a lot of "warm, fuzzy feelings" among the Transylvania community. "It's been neat to see some of the connections that people are making — and all of the alumni that have been contacted have just really been touched by the support."
So far dozens of alums have volunteered to touch base with around 1,100 of their predecessors who are 70 or older (the ones the school has email addresses for).
The messages ask if alumni, who might not have family in the area, need help with tasks like picking up groceries. If they do, they should reach out.
In addition to these emails, the university's alumni and development office is spotlighting graduates in fields such as health care (above photo) and food service — people who are going above and beyond to help pull us through these difficult times.
Additionally, the university has set up an online business directory to promote alumni with small businesses or who are self-employed as they face economic uncertainties. "It's one of those projects that's always been on our wish list," Mongiardo said. "This just seemed like the perfect opportunity to start something like that."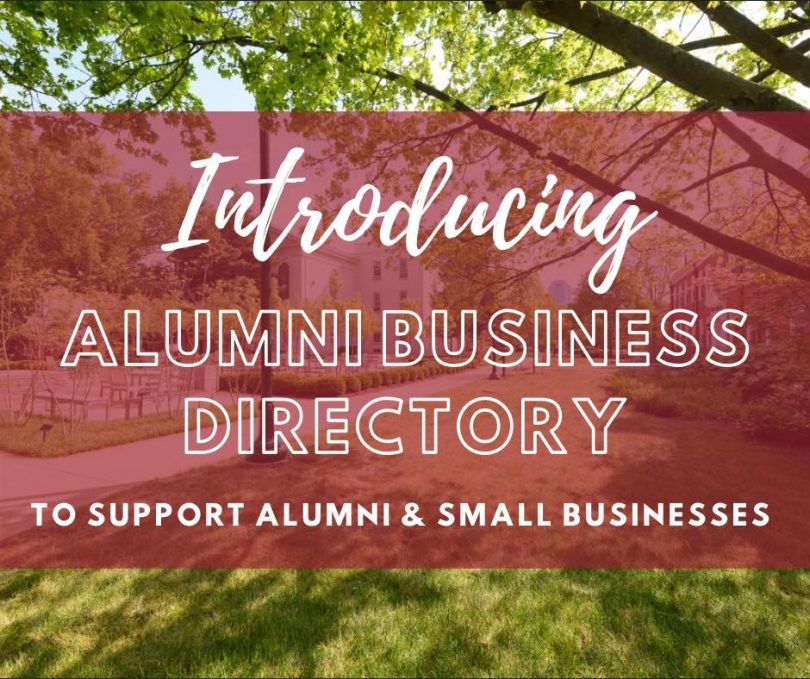 Not to be forgotten, members of the Class of 2020 are also receiving notes of encouragement from Pioneers as they finish out their final year in a most unexpected way. "We want alumni out there to reassure them that they're going to make it through and they're still going to have a great alumni experience in the years to come," Mongiardo said.
These graduating seniors are not just receiving messages, but they're also sending their own words of support to their more seasoned fellow Pioneers. Ryan Hughes '20 found that it was a way for him to connect with others while helping to ease his own stress about the situation. "Even though I was checking in on our older alumni, it was also a way for me to connect with others while being cooped up in my apartment," he said. "So when I saw the alumni and development office's initiative, it seemed like the perfect opportunity to practice social distancing (which creates an issue in helping others on its own) and give back to the Transy community."
Kara Little Covert '90, associate vice president for advancement, said, "Even though these students' final months on campus had just changed to an entirely virtual experience, they stepped forward to help alumni.
"This is such a different time for all Pioneers," Covert continued. "Through all of the uncertainty, we knew that Transy alumni would want to support one another. Our volunteers exemplify the best of the Transy spirit and community that has existed for 240 years."