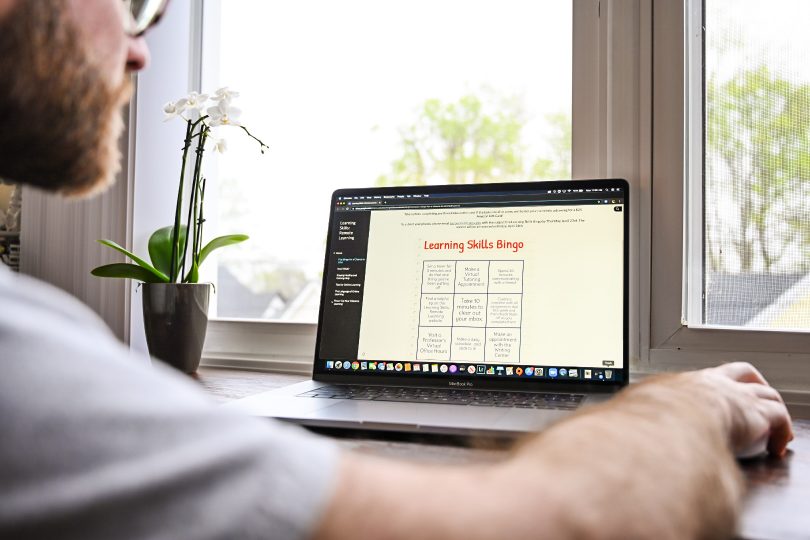 Even under ideal circumstances, college students often need a little extra help with their studies.
And when you throw them a curveball, such as Transylvania University's shift to remote learning, a strong academic support system can mean the difference between a swing and a miss and knocking it out of the park.
The school's Learning Skills Program and Writing Center lately have provided invaluable coaching to students faced with the unexpected challenge of finishing out the year away from campus.
Students have access to pretty much all the resources they had before the new coronavirus pandemic. For instance, tutors are still working hard to assist them, and Greg Strouse still teaches how to study smarter in his Master Student Class — but of course at a distance via tech like Google Meet. "There's really no change other than our service delivery method," said Strouse, director of the Learning Skills Program.
His program also created a "Remote Learning & You" website with study tips and a Learning Skills Bingo game featuring boxes with tasks such as "Take 10 minutes to clear out your inbox" and "Make a daily schedule … and stick to it!"
The latter bingo square addresses the main hurdle students must clear with remote learning. "I thought it would be more about how to adapt to the technology, but it seems to be more about finding strategies for time management while they're at home, and finding a space where they can study," said Learning Skills Specialist Laura Scroggins.
In addition to creating a schedule, she advises students to make a daily checklist, tell people they live with when and where they plan to study, and limit social media use so they can focus on the tasks they've written down.
Despite these potential distractions, Scroggins said she's impressed with how students have risen to the challenges of remote learning.
Learning Skills Coach Carol Eades agrees. "Their resiliency has been amazing to me," she said. "When they talk about issues they have and ask for advice or assistance … it does not come in the form of a complaint at all. That speaks to their attitudes tremendously."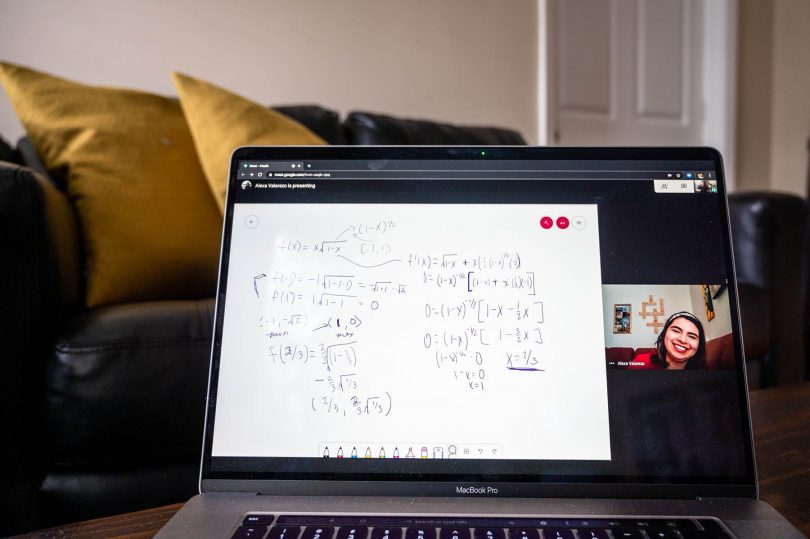 Professor Scott Whiddon, director of the Writing Center, also praised the adaptability of his student tutors in their shift to working online. "What impresses me the most about this process is how our staffers are drawing upon core tenets of the liberal arts — close reading, thoughtful analysis, active listening, etc. — to help students develop ideas," he said.
"Throughout these past few weeks, staffers have worked with students in developing analytical essays, online presentations, podcast scripts and even documents such as job search cover letters and resumes," Whiddon continued. "The training that our staffers take on has allowed them to succeed in both face-to-face interactions and online writing support."