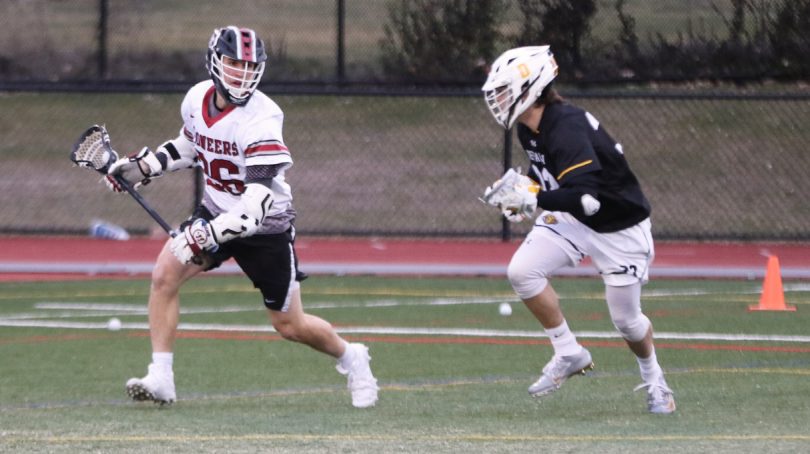 Whenever the sports world returns to normal, Transylvania University student Liam Harari will play for his home country of Australia's under-19 Men's Lacrosse National Team.
The team expected to compete in the world championships this summer in Ireland, but the coronavirus put the games on hold.
Harari, who's a first-year midfielder on Transylvania's lacrosse team, made the final round of cuts from an initial pool of over 80 Australian players. His selection was the culmination of more than a year of training camps and tournaments with round-by-round cuts.
In 2017, the Melbourne native was chosen to compete on the U-23 Australian men's lacrosse team at the Asia-Pacific Lacrosse Championship in South Korea.
TransySports.com spoke with Harari ahead of his first collegiate season in the United States earlier this spring, gaining insights on the culture of lacrosse Down Under and his personal experience taking his talents to the U.S.
How long have you been playing lacrosse, and how did you get involved with the sport?
I have been playing lacrosse for nine years. I first was introduced to the sport at a lacrosse clinic when I was younger. In Australia, we don't have the same high school sport structure as the United States. We play sports primarily through clubs. I began playing lacrosse with U-11 teams and now compete in what is called "State League," which is a senior-level men's competition.
Have you played any other sports, and if so, how did they make you a better lacrosse player?
I used to play cricket, which is a very popular sport in Australia. Cricket obviously is a very different sport from lacrosse, so the physical skills are not translatable. Cricket, however, is a mentally challenging sport. Games can last for a very long time, so you have to be mentally switched on for long periods of play. A lot of the time in cricket, you can execute the play for no positive result. This can happen dozens of times throughout a game so you have to learn to deal with performing well but not having luck go your way.
Lacrosse is a well-known sport in the United States, but it's also a sport that's continuing to grow with momentum nationwide. What's the popularity of lacrosse like in Australia, and how have you witnessed it grow during your life over there?
Lacrosse is a niche sport in Australia. I get strange looks when I walk down the street with my lacrosse stick in hand. Personally, I haven't seen the sport grow much during my time of playing. However, in the past few years, it has become regular to teach lacrosse in primary and secondary schools. Hopefully, the outcome of implementing lacrosse in-school programs will begin to show soon.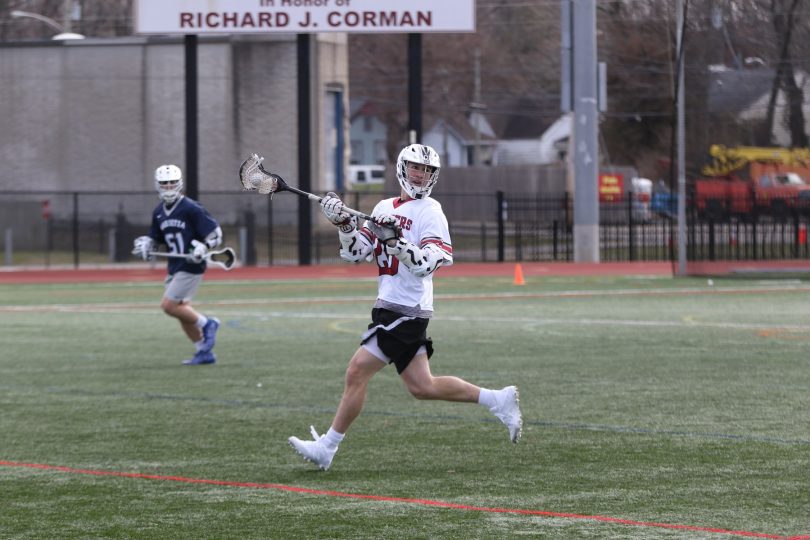 How did you end up at Transylvania, where you will now continue your career playing collegiate men's lacrosse in the States?
Since the start of high school I had always wanted to play lacrosse in the States. Lacrosse is obviously a much bigger sport in the U.S. than back home. I also believe the college system in the U.S. is better than the university system in Australia. I found Transylvania University thanks to coach Justice and coach Otto, who saw my highlight tape. I chose Transylvania based upon the physics academic program and lacrosse program. I felt that coaches Justice and Otto were both really open and approachable, and that is ultimately why I chose to come here.
What's a potential future pathway for you in relation to the Australian national team?
The next step for me would be to make the senior national team. They play in the world championships every four years. In Australia, our club season takes place during the summer here and there is also a senior state team that plays every year.
For more on Transylvania men's lacrosse, follow @Transy_Lax on Twitter.