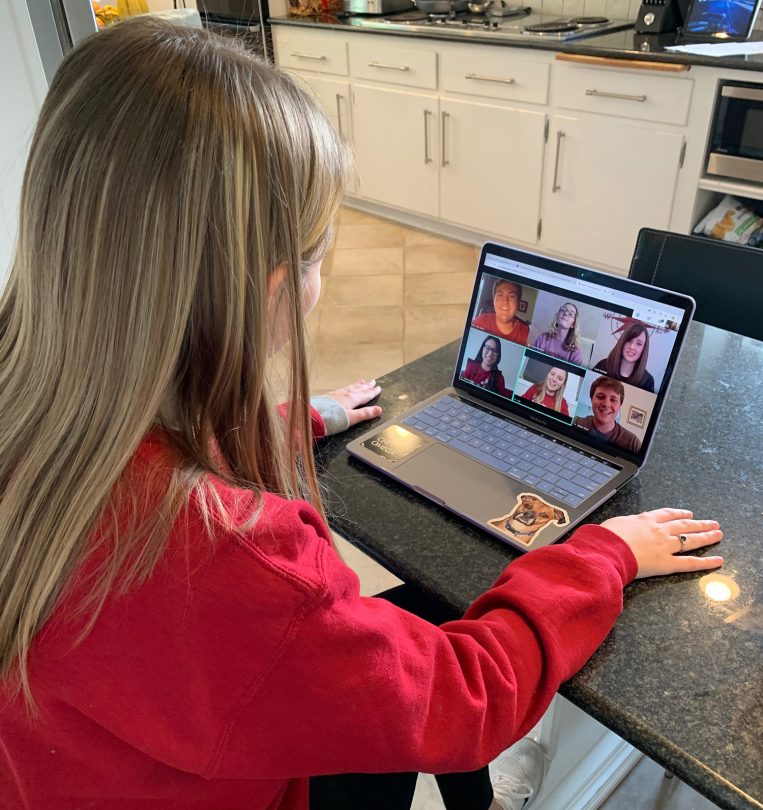 As a campus that so deeply values personal interaction, Transylvania has been forced to adapt nearly every aspect of campus to keep its community and visitors safe during the current health crisis. From moving classes online to planning a virtual commencement ceremony, social distancing regulations have challenged everyone to rethink how we can best serve our students.
The Office of Admissions has been particularly affected as it works to guide prospective students and families through the college search process and help them make their final decisions on where to go. It's already been offering virtual tours, and it recently launched ZeeMee, a new service designed to help admitted students build community together without the benefit of in-person events.
Now there are two new ways for students to connect virtually with admissions. Destination Transy, one of the university's most popular preview day events, is going online with all of the usual sessions becoming Zoom webinars. Students will be able to get information about a range of topics, including residence life, athletics, financial aid, Lexington and the college application. The seminars will be available on demand and led by staff from different offices around campus.
"We will use a combination of existing video content and recorded presentations from members of the community to share important information about the college search process and what makes Transy special," said Sarah Guinn, assistant director of admissions. "It's a great fact-finding and exploration event."
Destination Transy is open to both rising high school seniors and high school underclassmen, and registration will be available soon.
The second new service is a series of live sessions for admitted students featuring a panel of faculty, staff and current students. Each webinar will present information on a unique topic and allow prospective students and families to dive deeply and ask whatever questions they may have. Upcoming sessions will explore topics like campus and community engagement, housing and the first-year experience. 
"We're excited to introduce these on-campus virtual events, which will provide curated content similar to what is shared at in-person events," said Guinn. "While we can't be face-to-face with students on our campus, we can still provide them with great information about what Transy can offer students."
Live sessions can be found on the admitted student page.