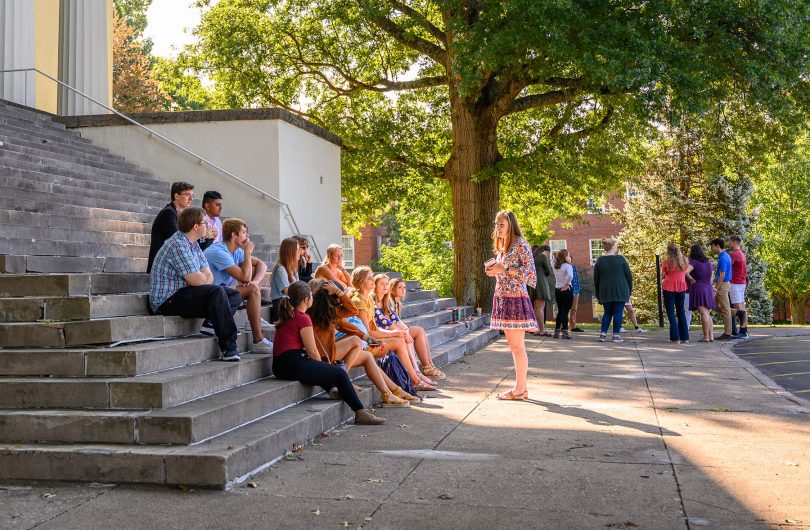 April is crunch time for last-minute college applicants. We know that applying to college can already be an overwhelming process, especially during these uncertain times. Transylvania's Office of Admissions wants you to know that we are here to make the application process as simple as possible.
With our free application and admissions counselors that are on call to help you, here are the five easy steps to apply to Transylvania for the fall 2020 term:
Fill out your free application at transy.edu/apply.
Many of you still have access to your guidance counselor; have them send your high school transcripts to admissions@transy.edu.
Submit your ACT/SAT scores — or don't. We are a test-optional school, so if you have a test score and want to submit it, please do. If you don't like your score or you weren't able to take the exam, we don't need it for admissions or scholarships.
Have your guidance counselor or a teacher send us a letter of recommendation at admissions@transy.edu. If you can't get one, please talk with your admissions counselor.
Optional: write an essay or personal statement. If you'd like to provide a writing sample to enhance your application, send it to admissions@transy.edu.
Academic scholarships and financial aid are still available. If you have questions, call us at 859-233-8242 or email us at admissions@transy.edu.