When Hannah Weber '18 tuned in to a recent Zoom meeting, she expected to chat with only her close friend and former classmate Hannah Logsdon '17 — but she instead saw 10 faces, seven of them professors from her alma mater of Transylvania University.
They were there to share the news that she'd received an Alpha Lambda Delta national honor society fellowship, which will pay $4,000 toward her earning a Master of Education at Xavier University in Cincinnati.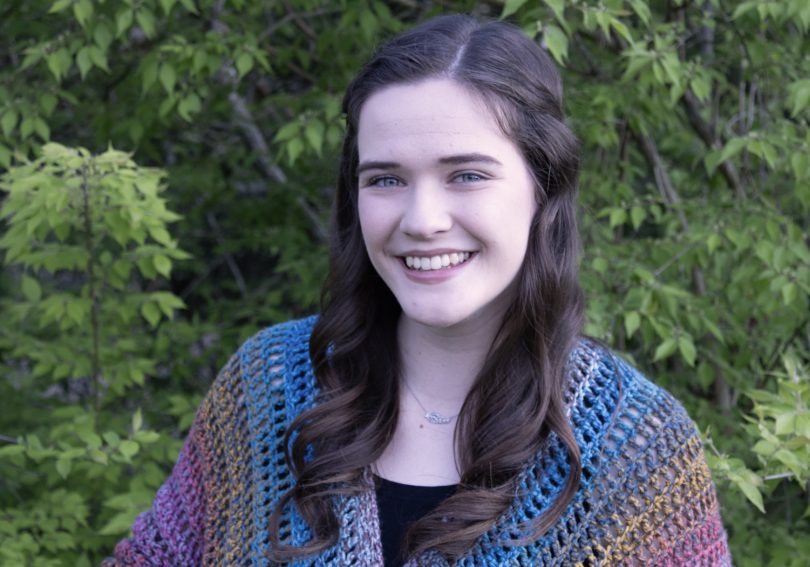 "We have all convened in the best way we know how in today's times and wanted to extend a big Transy congratulations you," said Denise Hall, campus experience coordinator and assistant director of student transitions, to kick the meeting off.
With around 20 recipients over the years, Transylvania is a national leader when it comes to students and alums receiving ALD fellowships.
Weber received the Dean Dorothy Anderson Graduate Fellowship, named after ALD's 14th president.
"I feel incredibly honored and grateful for this fellowship as well as my time in Alpha Lambda Delta while at Transylvania," Weber said. Five years ago, she was inducted into the national society, which recognizes students who have maintained a 3.5 or higher GPA in their first semester or year of college.
Weber, of Alexandria, Ky., was a neuroscience and education double major at Transylvania and is studying Montessori education at Xavier. As an undergraduate, she was a Writing Center tutor, psychology research assistant, resident assistant, camp counselor and president of Omicron Delta Kappa. She also received a prestigious Fulbright English Teaching Assistantship to travel to Malaysia — and a Yale Bioethics Summer Seminar Award.
As for the future, Weber plans to pursue a Ph.D. in learning sciences and human development and teach college.
She reflected on her time with the honor society. "The connections forged through our mutual involvement in Alpha Lambda Delta challenged me academically and socially, immersing me in a community of peers dedicated to the pursuit of intellectual curiosity and community engagement," Weber said. "ALD opened the door for an incredibly intellectually fulfilling experience at Transy, and I am forever grateful for all of my fellow members and incredible Transylvania professors and role models who led me to where I am today."