This article by Sarah Teasdale '19 is part of a series by the Transylvania community on the theme of our academic year: Resilience. As we face the biggest public health crisis in a generation, we're digging deep to find what it takes to bounce back, to face adversity with both grit and kindness.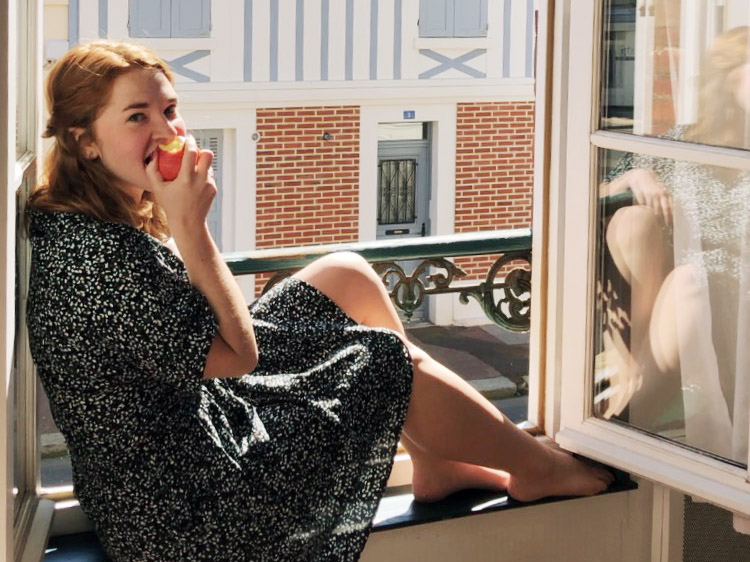 There were a lot of challenges that I anticipated when I decided to accept a position with Lexington Sister Cities, allowing me to work and live in France for a year. I faced challenges such as language barriers, visa applications and adjusting to complete cultural immersion to name a few.
What I didn't anticipate was experiencing a global crisis while living abroad.
I was initially torn between staying here in Deauville, France, or returning to the United States when it became clear that COVID-19 was taking off here. I decided to stay in France, and it was only a day or two after my decision that restaurants closed, schools closed, and then the home confinement order was put in place. Confinement began March 17 and has just been extended past its original April 15 end date.
Currently in France citizens are allowed to take a walk outside once a day, for one hour, one kilometer away from their house. To do so, you are required to have a slip of paper, time-stamped, with an explanation of why you're outside of the house.
It's on these walks that, despite the overwhelming nature of the situation, the Deauvillais have shown me what true resilience is. In the United States, I think it's easy to get wrapped up in the idea that resilience is drastic action and loud displays to show your strength and your ability to fight and recover. Living here in France has shown me that resilience can be found in softer moments.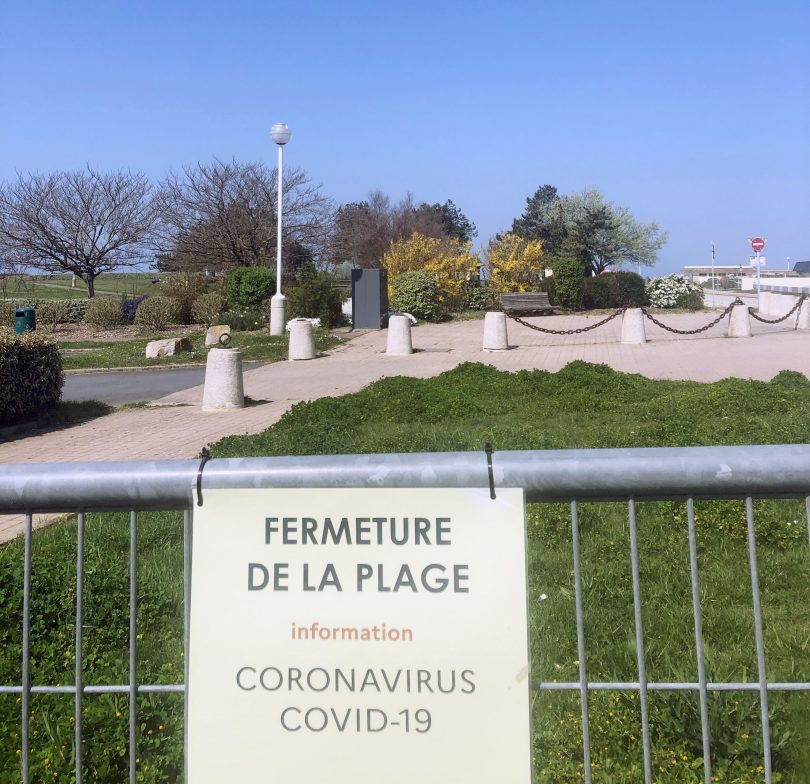 Over the course of many daily walks, I have seen a man lazily sunning himself on a bench, a little old woman smiling as she sings herself a familiar tune on her walk outdoors, a young family picking and playing in the flowers that are blooming in their front yard, and an elderly woman pouring her husband a glass of red wine on their patio while they enjoy their day. These actions might not shout strength, but what they show is the ability of the French culture to pause and, despite the chaos, find moments of happiness. They are quietly finding a new sense of normal while not allowing themselves to be taken over by toilet paper hoarding paranoia (which, by the way, did not happen here).
While it's undeniably important to take this situation seriously and respect the precautions that are being put in place, I will also say that it is so easy to get swept up in the continuous negative media coverage. It's okay, and in fact it should be encouraged to find moments of happiness and lightness in your day. Seeing these intimate moments on my walk has inspired me to find small moments of joy.
So in the face of this global pandemic, I encourage us all to find new meaning in Transy's motto, because in our own light during these dark times, we might be able to pass on that light to others.
About the author: Sarah Teasdale graduated from Transylvania in 2019 with degrees in Spanish, French and international affairs. She was selected to participate in the Lexington Sister Cities Deauville Teaching Assistantship beginning in fall 2019.