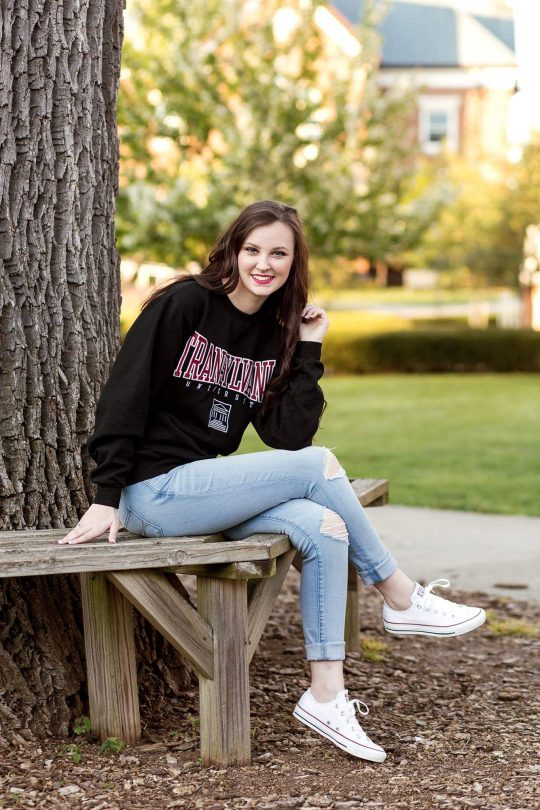 "I did it!!!!" Four exclamation points punctuate Taylore Latham's news of her acceptance into Drexel University's College of Computing and Informatics. In true liberal arts fashion, the writing, rhetoric and communication major and history minor will pursue a master's degree in information systems. The native of Flemingsburg, Kentucky, took time to reflect on a few of our questions about her journey.
Congratulations on being accepted into the Drexel program. What does this mean to you?
Acceptance into this program means a lot to me. I'm a first-generation college student and the fact that I am able to pursue a master's degree is an incredible accomplishment.
What drew you to the Drexel program and how will it help you meet your career goals?
I really liked the Drexel program because it's so customizable and I can really turn it into the type of information science degree that I want. And I want to pursue work in data analytics in the future.
What interests you about information systems?
I'm really interested in information systems because I love that it combines things like computer science, business and communication, which makes it so unique.
In what ways have Transy and the liberal arts curriculum prepared you for life after graduation?
With the liberal arts curriculum at Transy, I was able to take some computer science classes that will really benefit me in this program at Drexel, since I will come in with some experience in programming, while my major isn't really related to CS at all.
What will you miss most about Transy?
I will definitely miss the community of Transy the most: being able to walk to class and say "hi" to so many people along the way, and being so close to all of the faculty and staff. The people at Transy are truly so incredible.