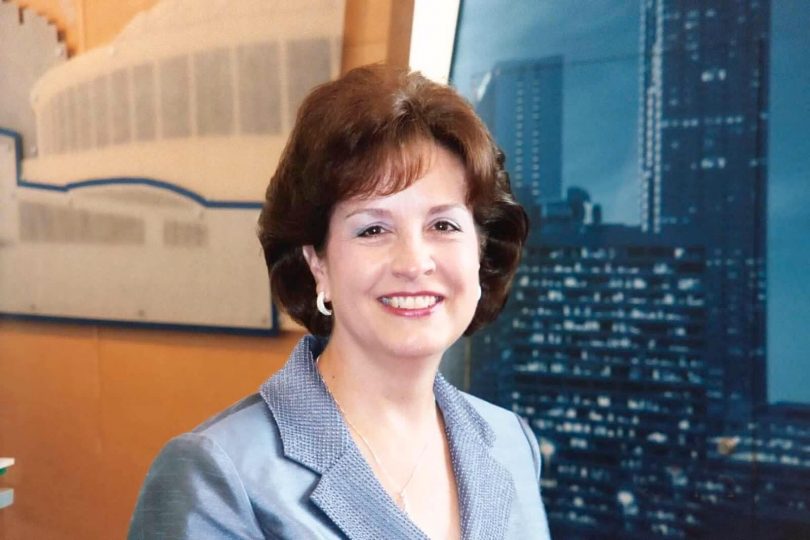 This remembrance was submitted by Natasa Pajic Mongiardo '96, director of alumni relations.
I was an international high school exchange student from former Yugoslavia (Bosnia and Hercegovina to be precise) in Northern Kentucky when I attended a Transylvania Admissions Reception at the Fort Mitchell Country Club in 1991. I remember walking into a room filled with people I didn't know and this petite woman in a bright red suit, dark hair and dark, sparkly dancing eyes walks up to me and says: "Welcome to Transylvania, I'm Pat Bain. I've heard so much about you and hope you'll join us this fall!"
Direct, genuine, full of enthusiasm and energy, Pat Bain '76 always ready to recruit for her alma mater—-that's how so many of us alumni from the '80s and '90s remember Pat. I reconnected with her several years after my Transy graduation when I joined her on a home business venture. Pat was my mentor and cheerleader and I'll treasure our friendship and always remember her smile.
Sadly, Pat died on April 3, 2020.
Pat graduated from Transylvania with a bachelor's in art in 1976. In 1984 she returned to her alma mater as an admissions counselor. She was promoted to director of admissions in 1988, the role she served in until 1993. President Emeritus Charles L. Shearer reflected: "As an alumna with excellent communication skills, Pat Bain was very effective in communicating Transylvania's mission to prospective students. She was an enthusiastic person who approached each day with an indomitable spirit. Pat's untiring efforts contributed significantly to Transylvania's success in admissions."
Director of Undergraduate Admissions at Vanderbilt University John O. Gaines '87, who credits Pat for his 30-year career in college admissions, said this: "Pat embodied the spirit of Transylvania, and was at her best when working with prospective students and their families. Her love of her alma mater and her genuine care for young people in the high-school-to-college transition always shone through in all her interactions. There's no doubt that she single handedly convinced many current alumni to come to [Transylvania] in the first place."
When I shared the news of Pat's passing on my Facebook page, Transy friends flooded my post with comments of remembrances of Pat. We are all grateful for her and send condolences to her husband Roger and their family and many friends. I've had several alumni reach out to me about making memorial donations to Transy. I plan to do that and if others choose to join me, the online giving link is here.