This article by senior writing, rhetoric, and communication major Annebelle Klein is part of a series by the Transylvania community on the theme of our academic year: Resilience. As we face the biggest public health crisis in a generation, we're digging deep to find what it takes to bounce back, to face adversity with both grit and kindness.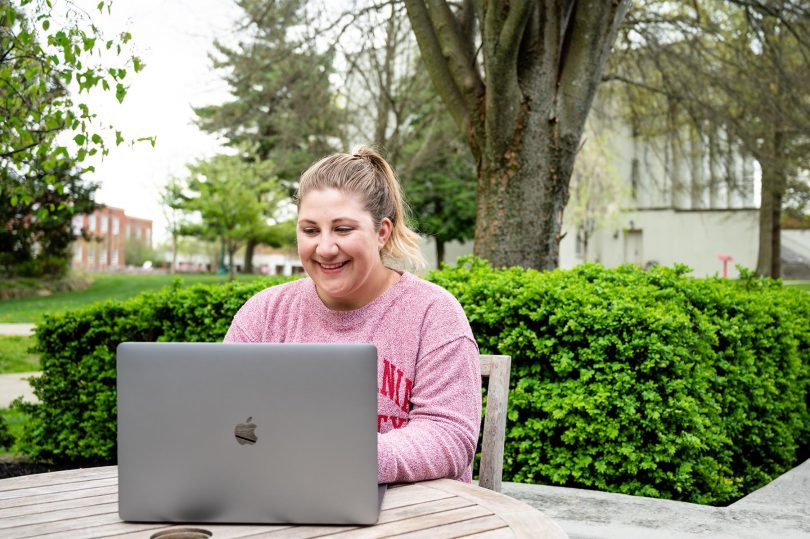 In the past few weeks, COVID-19 has impacted Transylvania University and other colleges nationwide, with schools making the decision to either close or transition to an online learning system. In a time so different from what we've experienced before, simple things such as class schedules and personal routines have had to change for everyone.
Transy moved to permanently hold classes online for the rest of the year after extending the school's spring break by a week amid the COVID-19 outbreak. The extended break was used as a time for the professors, faculty and students to transition to the new online setting.
As my third week of online classes begins, I've had time to reflect on both my newly changed class schedule and the daily routine that resulted. And what I've found is while I never thought I'd be prepared for anything like this, what I've learned from being a student at Transy has helped me remain more calm than ever during an unsure time.
Two of my four classes have opted to remain as close to normal as possible with a synchronous learning schedule, meaning that my professors chose to host Google Meet sessions during what would be the normal class time. Meanwhile, the other two classes I'm taking opted for an asynchronous learning schedule, and the professors provided an updated syllabus to follow.
For me, the transition to online learning hasn't been much of a struggle because it reminds me of my time abroad. During a semester in Athens, Greece, I took an online class while also taking three other classes that met in person. Although I've never taken all of my classes online before this semester, I'm used to handling both synchronous and asynchronous learning schedules at the same time.
The new online setting also brings adjustments to my daily routine, as does the call for all of us to be healthy at home in this time of self-isolation.
As a college senior, prior to COVID-19 most of my time was spent on campus using and enjoying the facilities. However, during the past few weeks I've come to enjoy my time spent off campus almost as much as my time spent on campus. Now, when I want to work out I go on long walks or runs around Lexington instead of at the Beck Center, and when I want to study outside, I sit on my front porch or in my backyard instead of at a table in Alumni Plaza.
Overall, my experiences throughout the last four years at Transy have helped me adapt during this unexpected time, finding ways to be resilient in the face of uncertainty. Although everything is different from before we all left for spring break I've come to find that it can still be just as enjoyable and educational.