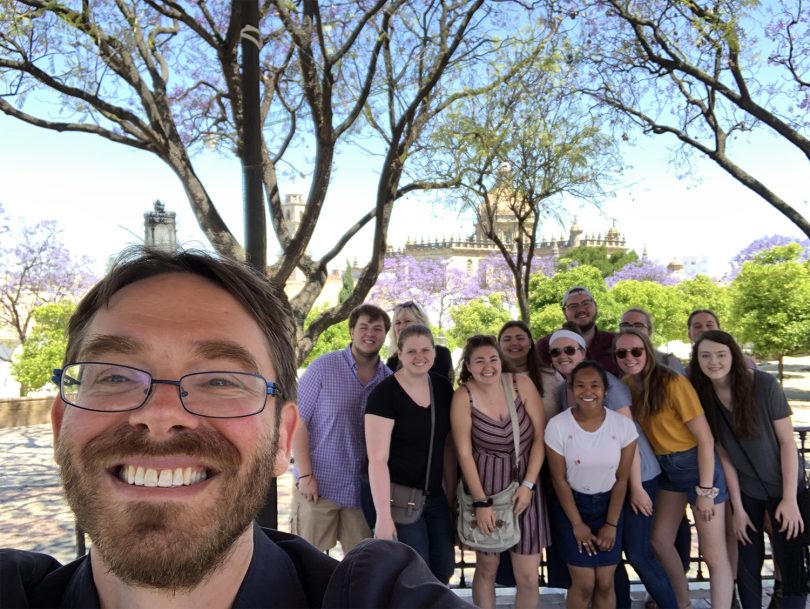 In a normal world, Transylvania University students would now be heading off to locales around the globe for a May term travel course.
While COVID-19 has scuttled this year's plans, returning students at least can imagine where they might be off to in 2021. That's because the school's Office of Global and Intercultural Engagement recently announced its May term travel courses for next year.
"We at Transylvania are resilient and will get through this — that is why we're already looking forward to the future," said Courtney Smith '16, director of global and intercultural engagement.
Under typical circumstances, the four-week May term is a time for students to concentrate on one class, which is often interdisciplinary, taught by more than one professor and involves a trip, either abroad or domestically.
Next year's travel offerings include a range of life-changing experiences, including The Pilgrim's Way: On the Art and Practice of Walking in Portugal and Spain. Taught by exercise science professor Sharon Brown and Spanish professor Jeremy Paden, the class will trek along the Camino de Santiago — a route taken by pilgrims since the Middle Ages. It's an opportunity to learn a variety of lessons, from the neuroscience of walking to the spiritual significance of pilgrimages.
Closer to home, May term courses like the History of Jazz and Rock Music in Memphis with professor Larry Barnes will give students a taste of how American popular music has developed since 1900. They'll visit sites like the Rock 'n' Soul Museum, National Civil Rights Museum, Beale Street and Elvis Presley's Graceland.
"We are excited about the programs that we have to offer during the 2020-21 academic year and look forward to working with students to explore the wider world when it is possible," Smith said.
Other May term courses for 2021
Theatertreffen 2021: Theater in Deutschland/Theater in Germany (professors Bauman and Fowler)
The Idea of Modern Paris: Questioning the Belle Epoque (Arganbright and Goodman)
International Accounting and Logistics Management in Germany, Greece and Italy (Hayne and Hopper)
Introduction to the Fine Arts and Rhetoric of Criticism in the Arts in London (Deaton and Partain)
Risky Business: The Mathematics of the Gaming Industry in Las Vegas (LeVan)
Travel and Tourism in Chicago (Hochradel)