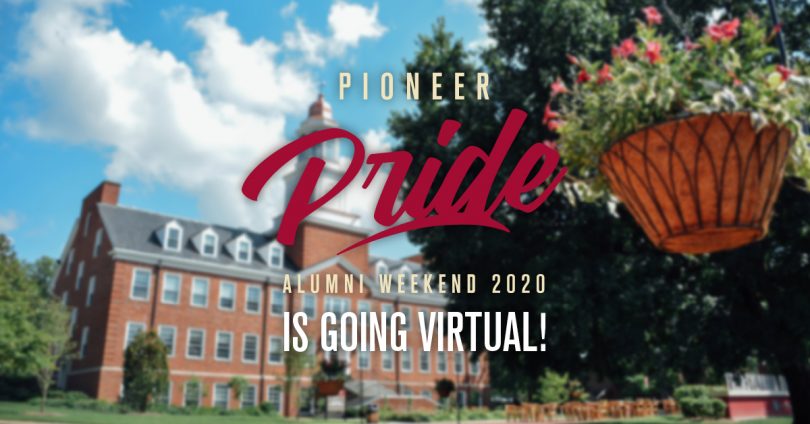 Not to be thwarted by the pandemic, Pioneers who had planned to celebrate their reunion year on campus April 24-26 will connect virtually instead through online platforms.
Natasa Pajic Mongiardo '96, director of alumni relations, will kick off the weekend Friday evening at 7 via Facebook Live video on the Transylvania University Alumni Facebook page, introducing videos, Transy Trivia, virtual tours and other opportunities to reunite.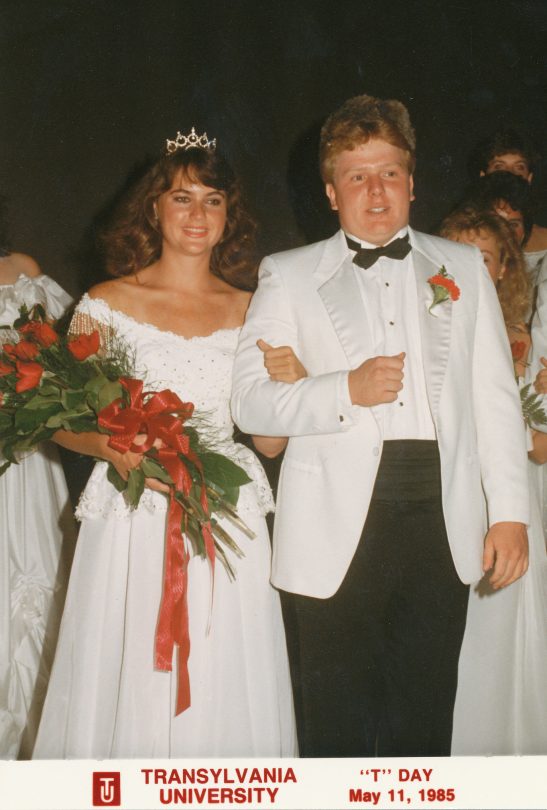 The word "hybrid" comes up a lot, she says, when describing the combination of prepared content and livestreamed events and conversations.
In keeping with tradition, the virtual events will range from light-hearted fare and cocktail hours to the annual Alumni Convocation, which will include a conversation with Interim President Williams and President Designate Lewis, a celebration of alumni award recipients and a presentation of the class reunion gift. Mongiardo hopes alumni also will tune in for the live Q&A session with Williams and Lewis on Saturday afternoon.
"We know this isn't going to replace what we would have had on campus," Mongiardo says, already anticipating next year's larger, double reunion scheduled for April 9-11, "yet we felt it was important to create opportunities to connect with each other now, when so many people were committed to it."
E. (Elizabeth) Alverson Barr '75 and Cary Barr '75 began working with the Class of 1975 reunion committee last year. Both were looking forward to catching up with their classmates. "It certainly does not seem like 45 years have passed," the Barrs muse. "In fact, it could have been yesterday!"
Cary Barr remembers not only the quality of his education, but also the many activities that were so essential to his experience and remain vivid memories of Transy, particularly being part of the basketball program as a student assistant under coach Lee Rose.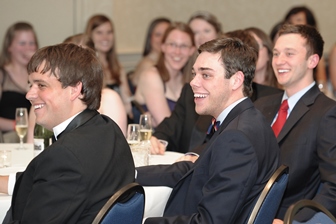 "By being on the reunion committee and attending Alumni Weekend," he says, "we can keep those memories alive and share them with our classmates." They are equally excited to hear President Designate Lewis talk about his plans, "especially in these uncharted waters."
In addition to the Alumni Weekend events, some class committees are organizing their own ways of reuniting that are specific to their graduation year.
Clare Grosser '10, who serves on the organizing committee for the Class of 2010, recognizes the value of coming together for the camaraderie, shared memories and simple pleasure of it. She is confident that her 10-year reunion will be as unique and memorable as her graduation year when, she remembers, "President Shearer retired, Campus Sing was awesome and May term was the perfect end to our four-year Transy experience."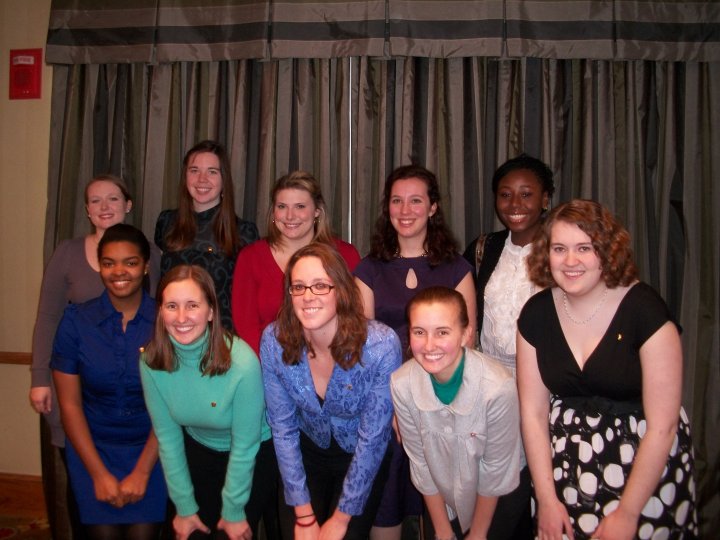 Grosser is encouraging everyone from the Class of 2010 to take part in a virtual happy hour on Saturday at 8 p.m., connecting via the Zoom platform for "fun memories, fun games and the perfect time to join together. During this difficult and unusual time," she notes, "our virtual reunion will be a great opportunity to see old friends and connect as a class."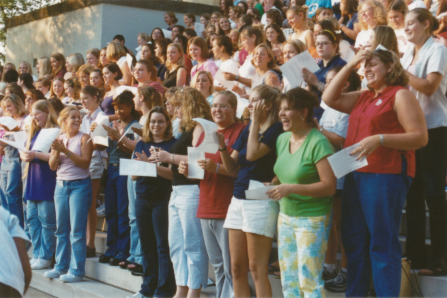 Mongiardo couldn't agree more. "The reunion," she says, "is the perfect opportunity for all Pioneers, who are at home and looking for things to do and people to connect with, to engage with their alma mater this weekend."
For a list of Alumni Weekend events, shared recipes and information about how to be part of the online celebration, get the updates.
Sign up and share a tribute
While on the site, please sign up and let the alumni office know you are taking part. "You'll be able to see who else is participating and where they are coming from," she notes. And be sure to share a Transy tribute to a classmate, roommate or teammate. "We look forward to connecting with Pioneers around the world this weekend," Mongiardo says.