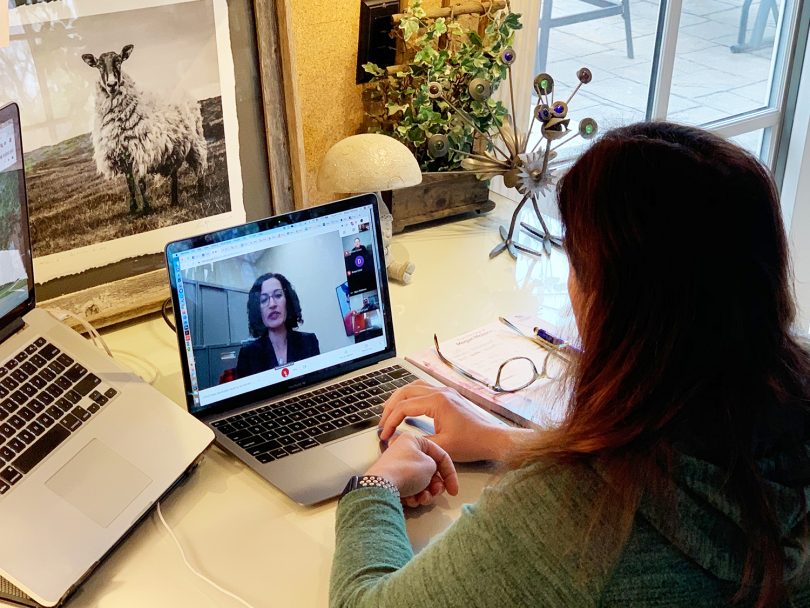 Transylvania University's national search for its next vice president for academic affairs and dean of the university is continuing despite the new normal of social distancing.
Through videoconferencing, faculty, staff, students — and even the university's cabinet and incoming president — this week are participating in virtual question-and-answer sessions with the final three candidates. This approach reflects the university's broader, temporary transition to remote learning and working as the nation pulls together to blunt the spread of COVID-19.
The new dean, who is expected to start July 1, will serve on the President's Cabinet and oversee Transylvania's four academic divisions, library, study abroad program, writing center, first-year academic experience, registrar and career development office.
The university last year postponed its search for a new academic dean because of a transition to a new president — Brien Lewis, who also will begin July 1.
"We're excited that we had a very strong pool of candidates from the beginning, and we have three finalists with significant vice president for academic affairs experience who have worked to improve diversity and inclusion on their campuses — and promoted student learning and faculty development," said professor Sarah Bray, the search committee chair and associate dean for academic affairs.
"It's an exciting time for Transy, and finding the right dean and vice president for academic affairs will set us up for a promising future," she said.