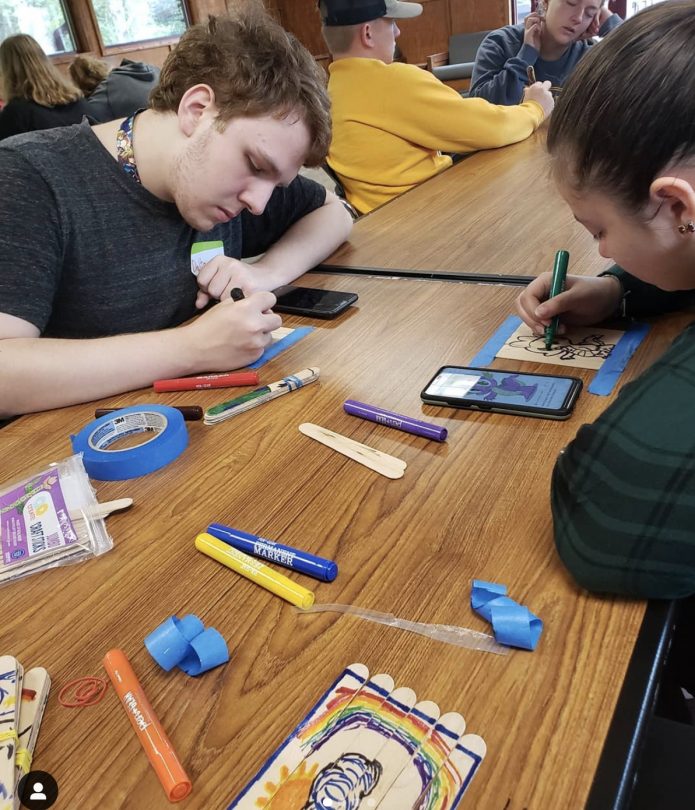 Transylvania University's chapter of Circle K International this past weekend was recognized for its extensive efforts to serve the local community.
At an annual district convention in Lexington, the group won 10 of the 17 awards given to chapters for club or individual achievements.
These recognitions come on the heels of a Washington Monthly magazine ranking that includes Transylvania among the top 10 liberal arts colleges in the nation for promoting public service.
Transy Circle K's many recent projects include preparing dinner at the Hope Center, which serves the local homeless population, and creating dog toys for the Humane Society. At the district convention, they made blankets and pillows for Ronald McDonald House Charities, a nonprofit that supports families of sick children — they also elected district board members and attended functions with CKI's parent organization, Kiwanis International.
This past weekend was "an amazing time," said Makayla Dublin, president of Transy's Circle K chapter. "We were able to connect with others from our district, and we learned more about UNICEF's WASH project that CKI is raising money for." The project helps bring safe drinking water to developing nations like Haiti.
Tevin Monroe, assistant director of campus and community engagement and staff adviser for the chapter, said, "I am super-proud of Circle K and all the awards they brought home; it shows how successful they are as a club and how great they are at the work they do."
Awards for club achievements
Distinguished Club Achievement Award
Outstanding Summer Service Award – CKI's Raising Rice event last year, which grows food for people in need
Membership Growth Award
Monthly Report Form Submission Award
Awards for individual member achievements:
Distinguished Club President – Makayla Dublin
Distinguished Club Vice President – Shelby Sherman
Distinguished Club Secretary – Lillien Hudson
Distinguished Club Treasurer – Lilly Dockery
Distinguished Member – Alicia Wyatt
Distinguished Faculty Adviser – Tevin Monroe
For more information about CKI, contact mrdublin21@transy.edu.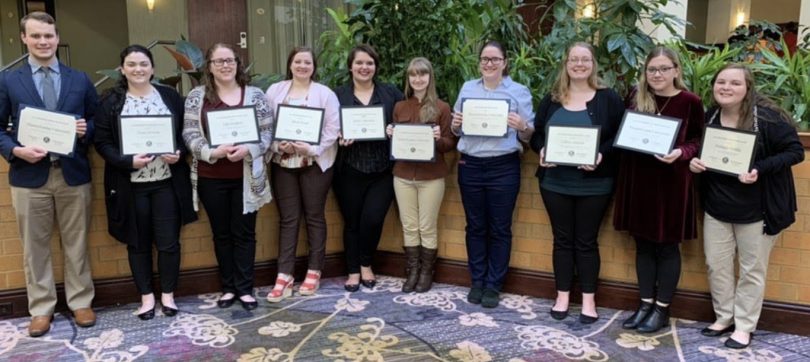 ---
Lillien Hudson '22 is a psychology major and work-study student in the Office of Marketing and Communications.