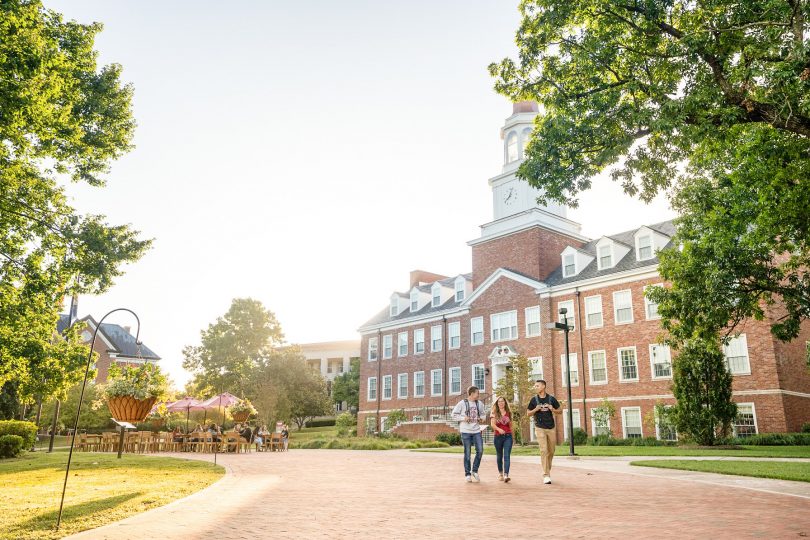 At Transylvania University, the health and well-being of our campus community is our highest priority. As the nation is practicing social distancing to help slow the spread of COVID-19, Transylvania has moved its classes online and canceled most on-campus events through April 5. This includes on-campus admissions visits.
But we know that the college search doesn't just end, so we are offering several ways for families to continue to learn how Transy can be a life-changing college experience for their students.
Our admissions counselors are available by email, and phone calls with them can also be arranged. Find your admissions counselor on our website, and feel free to contact them with any questions you might have about your application, financial aid packages, deposit extensions or anything else that's on your mind about choosing Transylvania. They're here to help guide you through this crucial time in your search, even if you can't meet in person.
We also have a brand new video tour option, so you can browse our campus for yourself. It features an interactive campus map, as well as interviews with current students, faculty and staff about all of the opportunities Transy has to offer. We've partnered with StudentBridge to create the online visit experience, which gives you a chance to watch and create playlists of videos about the areas that interest you the most.
"We still want families to learn as much as they can about Transylvania," said Johnnie Johnson, interim vice president for enrollment and director of admissions. "Please use these virtual tools from our website to learn about academic programs, student involvement and admissions and scholarship opportunities."
One of the great advantages of being on a close-knit campus like Transylvania's is that, even during a nationwide interruption, our faculty are dedicated to the success of every student. They are continuing to teach lessons and mentor their students in order to help everyone gain the skills they need to succeed in the workplace and in graduate school. The personal attention our students receive hasn't changed in the wake of a campus closure, and the creativity of our community ensures that learning never stops.
As the situation changes rapidly, we are heeding advice from local and federal experts. Be sure to stay informed on all the latest developments at our Health Updates page. If you have any general admissions questions, please email admissions@transy.edu.