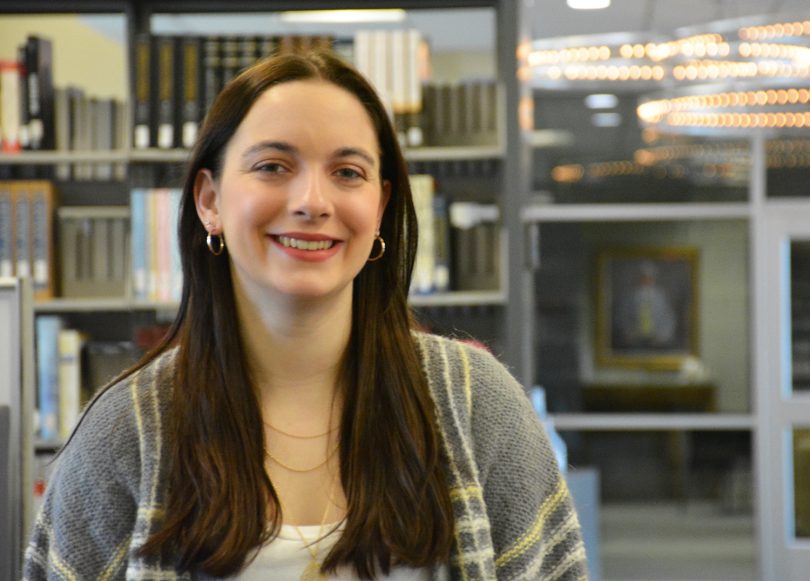 Taylor Insley, a senior writing, rhetoric, and communication major at Transylvania University, has received the school's 2020 Judy Gaines Young Student Writing Award.
During a free campus event next week, Insley will give a reading, as will acclaimed poet Frank X Walker, winner of this year's Judy Gaines Young Book Award for his collection of poems "Last Will, Last Testament."
"She's an excellent writer all around," said Maurice Manning, a Transylvania professor and Pulitzer Prize nominated poet who has taught Insley in writing and literature classes. "She is also a careful reader and always responds with insight to the work of her peers. Above all, Taylor has made herself an important member of the literary community on campus, participating in student readings and supporting the literary events we have on campus."
Insley, who's from Worthington, Ohio, said she's grateful for the recognition. "I started writing just for myself to understand my feelings and everything better. So it was wild to see that my writing was no longer just for me but it had impacted other people to the extent that someone else nominated me for this."
The public is invited to join the Transylvania community for readings from their own works by her and Walker, a former Kentucky poet laureate and co-founder of the Affrilachian Poets.
Update – March 12, 2020: The presentation ceremony has been canceled and will be rescheduled for a later date.
"I'm very pleased we have the chance to recognize Taylor's talent and good spirit," Manning said.
Richard Taylor, another of her professors and a former Kentucky poet laureate, said the English minor is bright and writes very well. "She, as they say, is 'the right stuff.'"