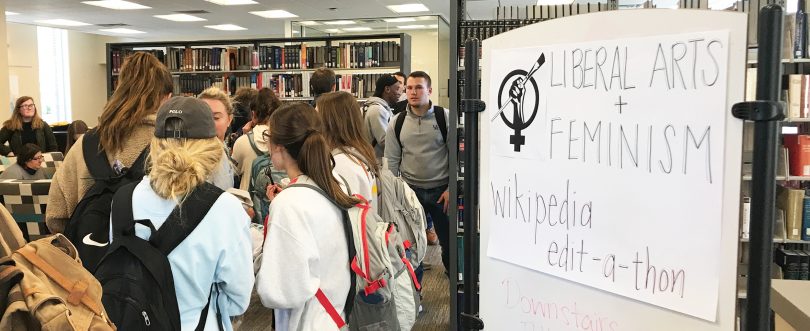 Transylvania University is making its mark on improving Wikipedia's gender equality — in fact, the school's participation numbers in the nationwide Arts + Feminism Wikipedia Edit-a-thon last year were among the largest in the country.
Organizers hope to keep the momentum going Saturday, Feb. 29, for the school's fourth annual Liberal Arts + Feminism Wikipedia Edit-a-thon.
Members of the campus and Lexington communities are encouraged to come out to the Transylvania library from 1-5 p.m. to help expand the presence of women and gender nonbinary people in liberal arts fields, who are underrepresented in the popular online encyclopedia both as editors and subjects.
The event, which invites participants of all backgrounds and genders, will include tutorials for beginner Wikipedians, reference materials and refreshments. Bring your laptop, power cord and ideas for entries that need updating or creating.
Last year, around 100 volunteers at the Transylvania event contributed more than 500 total edits to articles that have received over 22 million views.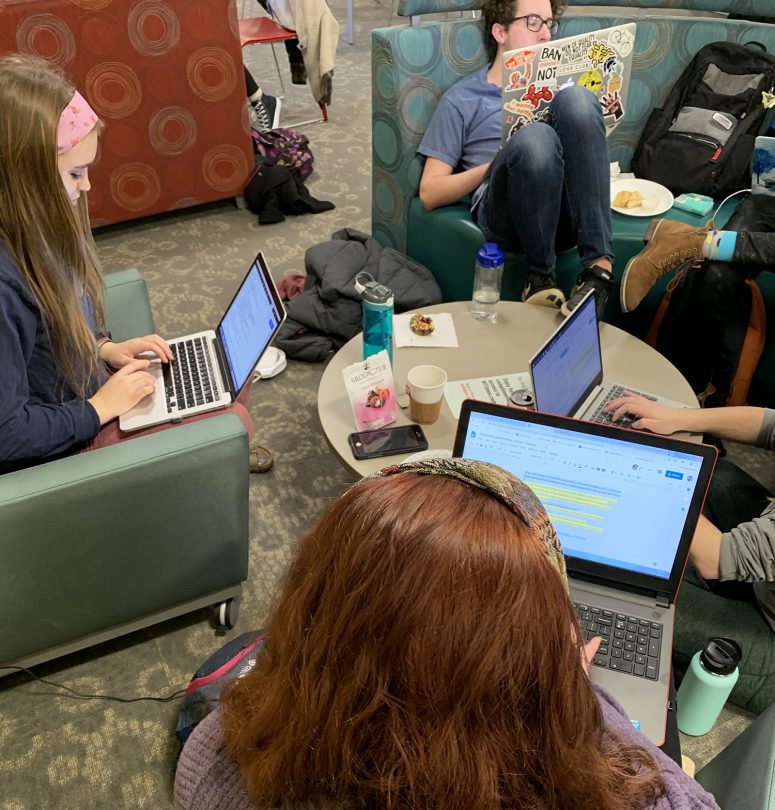 In addition to benefiting Wikipedia and those who use it, the Edit-a-thon is a learning opportunity for students as faculty from across campus integrate it into course assignments and extra credit opportunities. "We try to get as many classes — and as many different types of classes — involved with the event each year," said Kerri Hauman, a writing, rhetoric, and communication professor.
The editing helps students not only improve their writing skills, but to think about things like knowledge production, source evaluation and what it means to work collaboratively.
"From a campus perspective, we think it's really fruitful," art history professor Emily Goodman said.
The event is a confidence booster too. "Students are really proud of what they do," Goodman continued. They may even send their parents a link of their work — a contribution they made to the internet with a larger social value than perhaps, say, their TikTok videos.
As Wikipedia finds strength through the collaboration of an army of volunteers, so do the editors at the annual Transylvania event. They'll receive plenty of support throughout the four-hour Edit-a-thon (which they don't have to attend the entire time). Nikita Lewis, the university's digital content and technology integration specialist, will be on hand, as will librarians and members of the campus community with Wikipedia experience.
Being at a library can be a big help in itself. Last year a group was working on an entry about Eastern Kentucky University's first woman president, but they ran into problems without the necessary access to certain EKU library resources. Transylvania librarian Helen Bischoff came to the rescue, getting the information from a colleague at EKU while the Edit-a-thon was still going on.
"We have lots of support for both tech concerns as well as research concerns," Hauman said.