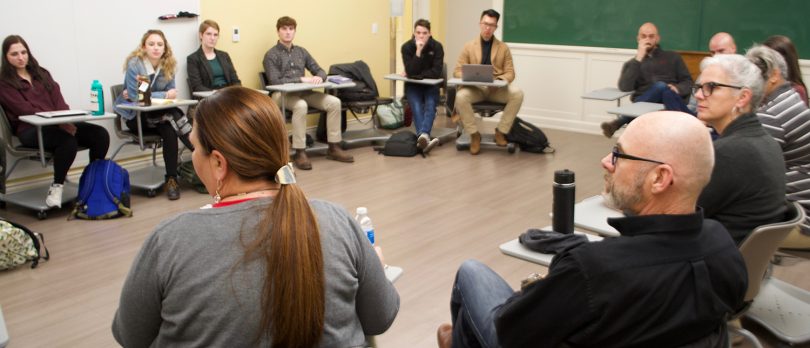 Transylvania University students on Tuesday learned about the transformative service opportunities offered by the Peace Corps when they met with a panel of returned volunteers.
Through Transy's Peace Corps Prep Program, the university partners with the agency, which on Sunday kicks off a Peace Corps Week celebration marking the March 1, 1961, anniversary of its establishment by John F. Kennedy. The program is a big reason the Washington Monthly recently ranked Transylvania among the top 10 liberal arts schools for public service.
"I strongly recommend that all Transy students consider the Peace Corps after graduation," said Stephen Hess, a professor and founder prep program. "It's a fully-funded, government-financed program that covers all expenses and has some great benefits, like non-competitive eligibility status for federal jobs as well as student loan deferral and funding for graduate school. More importantly, the Peace Corps allows volunteers to have an immersive two-year experience in a developing country that most volunteers consider to be a profound, life-changing experience."
The panel of returned Peace Corps volunteers included Madison Batt and Spencer Cruse, who volunteered in Uganda from 2017-19, and Glen Payne, who volunteered in Gabon from 1989-92.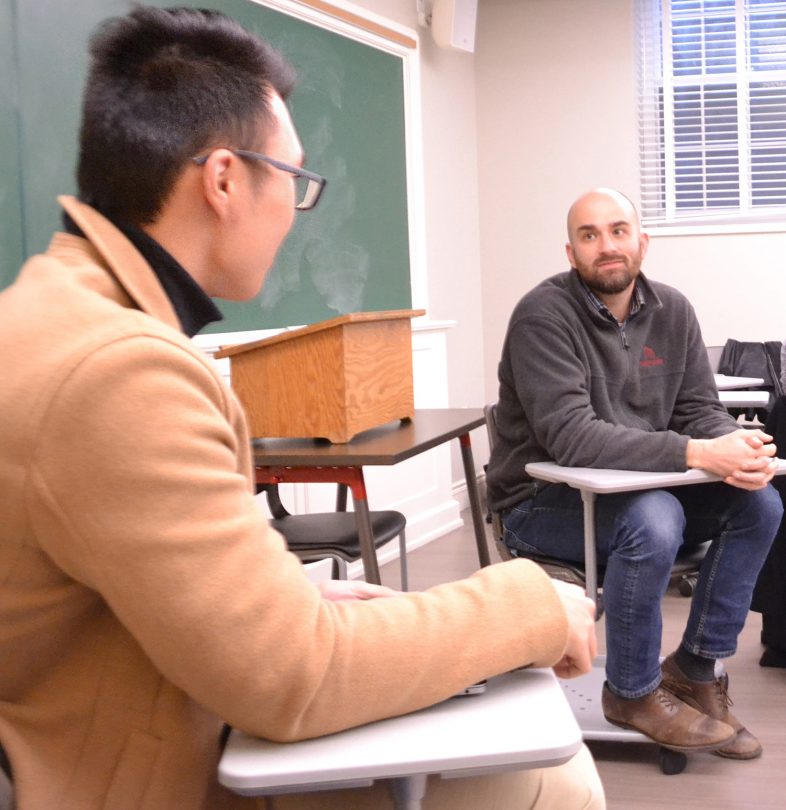 During the panel, students asked them about their experiences and sought advice they would offer to anyone interested in the Peace Corps.
"Peace Corps is a time of learning a lot about yourself," said Transy's regional recruiter, Carlos Jean-Baptiste, who volunteered in Kenya and Zambia and worked as a Peace Corps response volunteer in Haiti. He explained how the isolation one can feel while being in a foreign country can actually help build one's self-awareness.
Batt, on the other hand, offered general advice to the students: "You have to realize that you cannot change the whole world or system," she said while reflecting on her two years of service and explaining the benefit that she found from creating short-term goals.
One panelist summed his experience up best for the interested students when he described his time in the Peace Corps by saying, "The days are long, but the weeks are short."
Transy founded its Peace Corps Prep Program in 2018. It's the first liberal arts institution in Kentucky to partner with the agency.
---
Annebelle Klein is a Transylvania senior double majoring in writing, rhetoric, and communication and French.