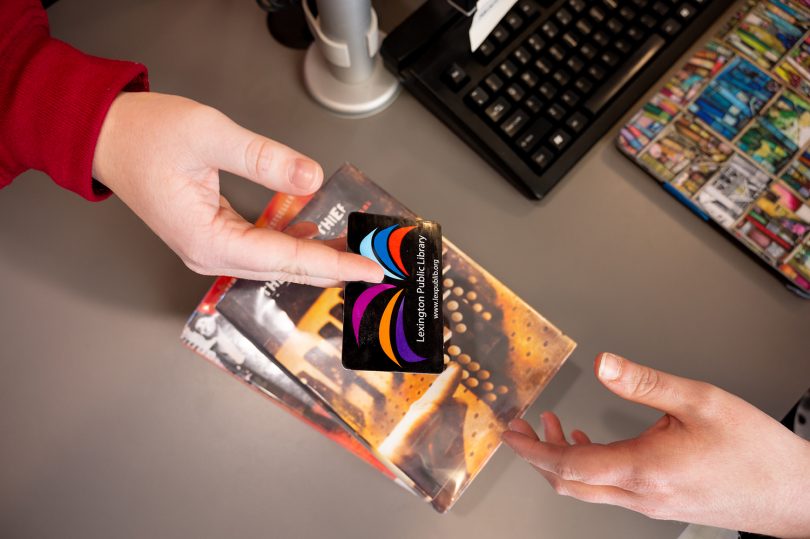 The Transylvania University library and Lexington Public Library have partnered to pilot a program offering automatic public library cards to all of the school's first-year students.
Transylvania is the first university to formally partner with the LPL to offer borrower cards to students.
The public library created more than 250 cards for the students, expanding their access to materials including popular fiction and nonfiction e-book collections, online databases and all print materials, in addition to the library system's services and physical spaces.
The cards are being distributed this winter term as part of Transylvania's First-Year Research Seminar course. Public Services Librarian Helen Bischoff worked with Registrar Michelle Rawlings and public library Outreach Services Manager Kelli Parmley to make the project possible.
"Transylvania is excited to partner with such a community pillar to expand and enrich the experience of our students and promote lifelong learning and information access through our public libraries," said Susan Brown, director of Transylvania's J. Douglas Gay Jr./Frances Carrick Thomas Library.
Peruse the Transy and LPL collections.
---
This article was submitted by Transylvania's J. Douglas Gay Jr./Frances Carrick Thomas Library.