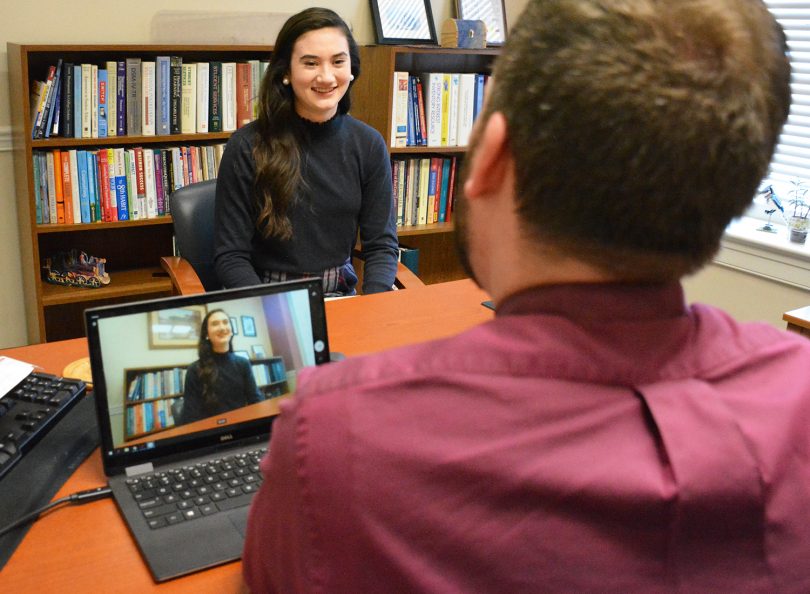 Getting into Transy is one thing. Making the most of all the opportunities — on campus and off — is quite another. That's why faculty and staff are always at the ready to help. Even for competitive campus positions such as admissions ambassador, resident adviser and First Engagements scholar, students are invited to take advantage of every resource available through CAPE, the Center for Academic and Professional Enrichment. This includes sessions on how to best prepare for the interview process in order to make the most of the opportunity.
In a recent training session, Michael Cronk, associate director of career development, engaged with a class of students, demonstrating in thoughtful detail how to prepare for and ace an interview. He covered everything from what to wear and how to sit (and keep that nervous leg from bouncing), to strategies on how to respond to questions in ways that reveal the values and character of the candidate, the stories that live between the lines of a resume. Each interview, Cronk reminded the class, is experience to build on for the next.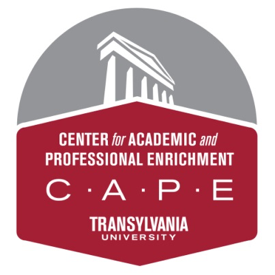 CAPE and its staff are a resource for students seeking help with their resume, cover letters and guidance on how to present themselves — from pre-med and grad school interviews to internships and career paths. Cronk will even videotape a formal practice interview with willing candidates.
The staff and their services come up a lot in conversations with Transy alumni who reflect on the help they received in and outside the classroom. When Lyndsay Whitlock '15, an exercise science major from Hodgenville, Kentucky, applied to grad school at Columbia University, she noted the ease of her interview process at that school following the intense practice sessions with Cronk. She's already completed her clinical doctorate in physical therapy and is now Dr. Lyndsay Whitlock, PT, DPT, a practicing therapist in Winchester, Kentucky.
A double major in English and Spanish, Judy Brumley '18 recalls visiting the office multiple times, beginning in her first year on campus. Staff members helped her strengthen her resume and discussed internship opportunities. Her 100 Doors mentor was "incredibly helpful" in securing her internship with InStyle magazine in New York City. Now she is the branded content copywriter for The Foundry, a marketing and advertising company.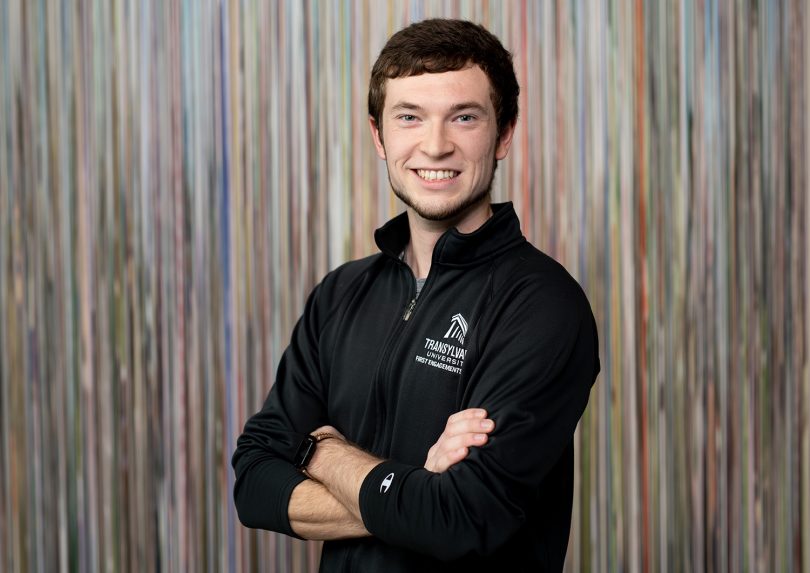 Daniel Cooper '19, who was awarded Delta Sigma Phi's national award for outstanding undergraduate member on the same day he attended a white coat ceremony at the University of Kentucky College of Medicine, says he took full advantage of Cronk's help, working with him "on every interview, personal statement and resume workshop."
CAPE exists to fully develop every Pioneer for the opportunities that await them, providing the tools and guidance to transition successfully into life after Transy. The staff members invite all Pioneers to make the most of it.