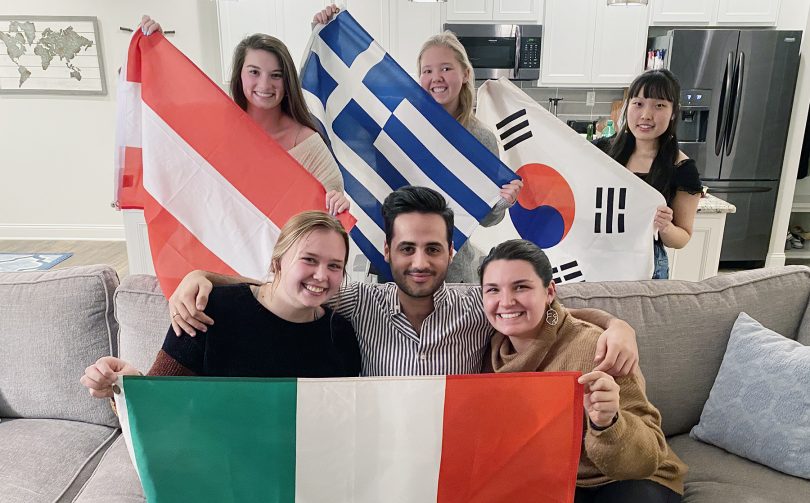 This past fall semester, six Transylvania students headed off on an adventure of a lifetime through the GlobalTransy program. From taking courses such as Forensic Psychology, Entrepreneurial Marketing and Italian to delving into the Psychology of Language and Ethics of Globalization, the students expanded their knowledge while experiencing different cultures and learning more about the wider world.
Recently, the Office of Global and Intercultural Engagement hosted a study abroad returnee dinner. The group reflected on their time abroad while enjoying a meal incorporating food from the various countries where they studied.
Now back at Transylvania for the winter term, these students are ready to share about their experiences abroad and what it meant to them.
Reagan Jobe
Major/Minor: neuroscience/sociology
Study abroad location: Vienna, Austria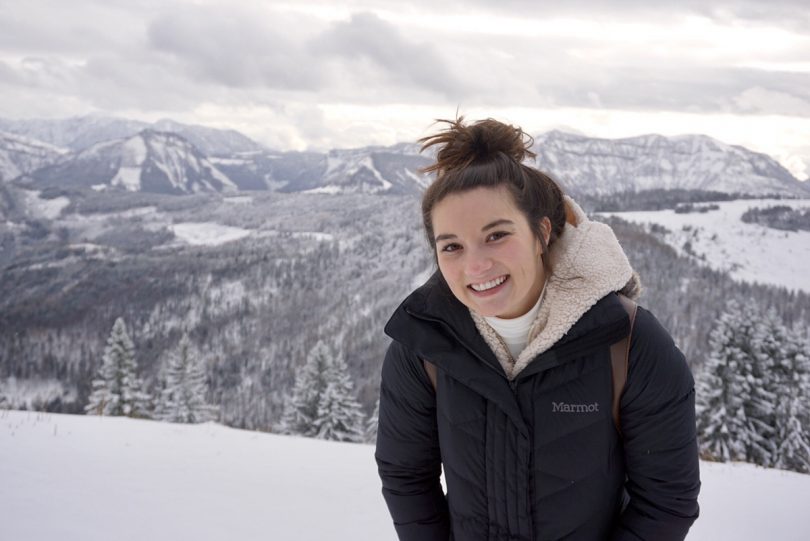 "I was lucky enough to study in Vienna, Austria, this past semester. I was really nervous at first because, on top of not speaking German, I was going alone and knew little about Vienna. Once I arrived I soon realized how easy it was to acclimate to campus life in Vienna. The professors were so helpful, and even though I was in a huge city, campus felt like a small community. I immediately looked for ways to get involved on campus, and that's when I joined the student government. It was a really exciting way to meet full-time students and help get really connected to the campus during my time there. Vienna itself was always alive with things to do. I'd wake up, go to class and always have something exciting planned for after. I loved feeling like a tourist and local all at once in Vienna. By the time I left, I had made so many friends and connections it was hard to leave. One of the best things about Vienna was being able to connect with students from so many different countries on campus. I now have friends to stay with all over Europe."
---
Courtney Gentry
Major/Minor: exercise science/psychology
Study abroad location: Athens, Greece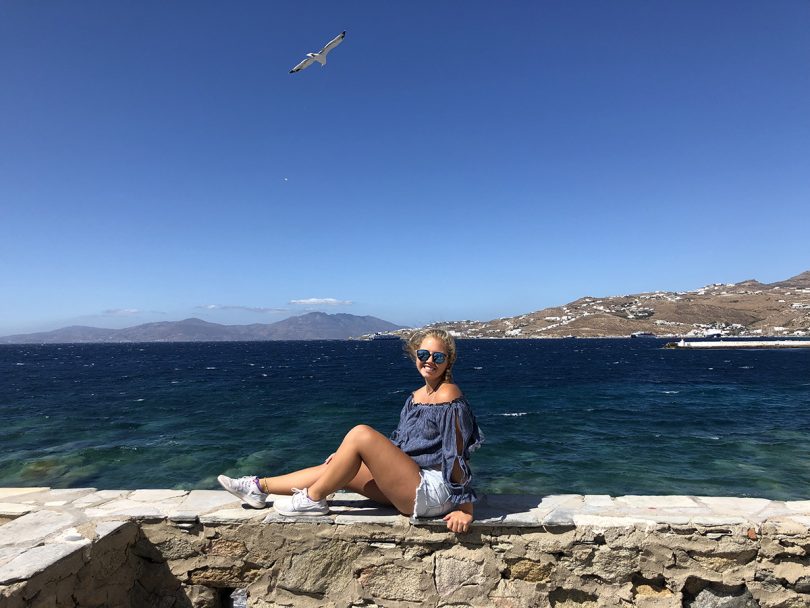 "My experience in Greece was totally different than what I expected; however, I was going to live alone in a foreign country that wasn't English-dominant, so I was not exactly sure what I was expecting. Greece was coming out of a financial crisis in which the country went bankrupt. Athens, specifically, was heavily affected by this crisis. People were living in poverty; the public transportation system was constantly on strike; and demonstrations occurred almost daily. With the chaotic nature of the city, it was very difficult for me to adjust at first. Though it was a big challenge to get used to Greece, I ended up being very sad to leave and found my experience to be one I am very grateful for.
One of my favorite things to do in Athens to escape the chaos was to hike Mount Lycabettus. The top of Mount Lycabettus is the highest point in Athens, approximately 900 feet up. I loved to hike up there on a sunny day (which is basically every day). The view was amazing. You could see the whole city, mountains and the Aegean Sea off into the distance. Not only was the view one of the best in the whole city, but it was also very peaceful up there. Another thing that I found very rewarding was how well I was able to communicate with someone when neither of us spoke the same language. It was eye-opening to me how universal nonverbal communication is and how I can make connections with people around the world no matter the language barrier. After my experience in Greece, I feel ready to take on the rest of the world!"
---
Grace Kim
Major/Minor: psychology/music
Study abroad location: Seoul, South Korea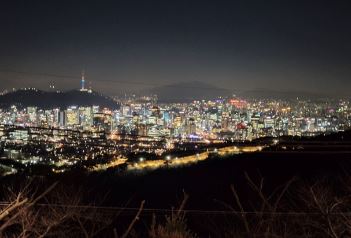 "My favorite memory from studying in South Korea was being able to celebrate my birthday with my fellow exchange student friends. I felt so touched on this special day because my friends bought me dinner, my favorite fruit cake and a sulbing mango-apple dessert (a very popular dessert in Korea!). Even now, as I think back on that time, I giggle to myself because I made some truly inspirational, lifelong friends. Another thing that I loved about South Korea is the culture surrounding cafes. Several types of cafes exist in the country, so choosing one will not be an easy task because each themed setting has a unique aesthetic appeal. For example, if you are an animal lover, then options I recommend for you are these: raccoon cafe, bunny cafe, meerkat cafe, cat cafe and dog cafe. However, if you are focused on a more aesthetic-themed, Instagram-worthy cafe, then I recommend traveling to Hongdae, a specific district in Seoul where you will find a plethora of beautiful cafes. All of these cafes make South Korea a unique place for traveling and a great place for me to study for the semester."
---
Yousef Alsdudi
Major/Minor: international affairs
Study abroad location: Florence, Italy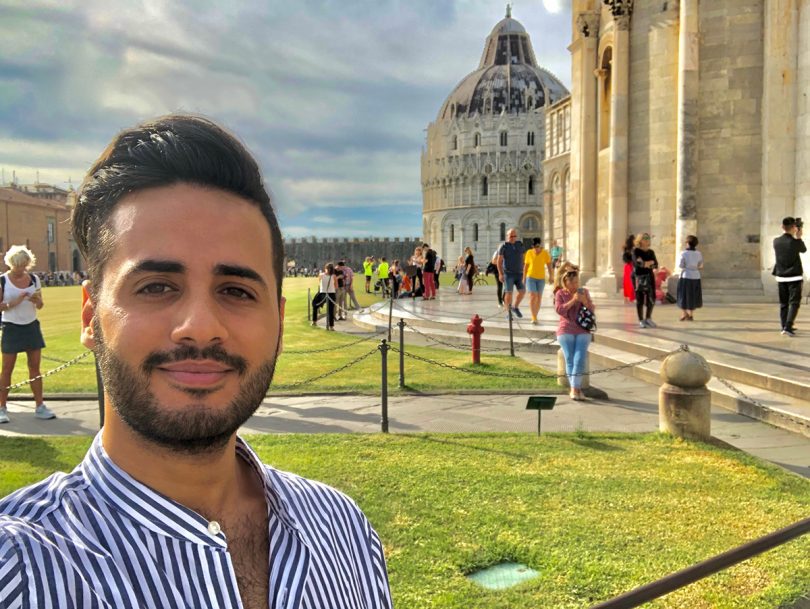 "Studying abroad gave me the opportunity to explore that gray area of our lives called 'The Comfort Zone.' It brought me out of my nest at Transy where everything is familiar and expected, and put me into a culture of new attitudes, values and beliefs. Living in Florence for a semester brought me out of my shell, and introduced me to many new things. Florence is absolutely the most amazing city in Italy, and possibly in all of Europe. The social scene there is great for college students; you will always run into people from all over the country that you would have never had the opportunity to meet otherwise. My apartment was also in a very ideal place, just a couple of blocks away from the Duomo and just a few steps away from Edoardo (the best gelato in Florence!). The most exciting part of my semester abroad was traveling, meeting new people and developing amazing lifelong friendships!"
---
Kameron Bowling
Major/Minor: philosophy, politics and economics/anthropology
Study abroad location: Florence, Italy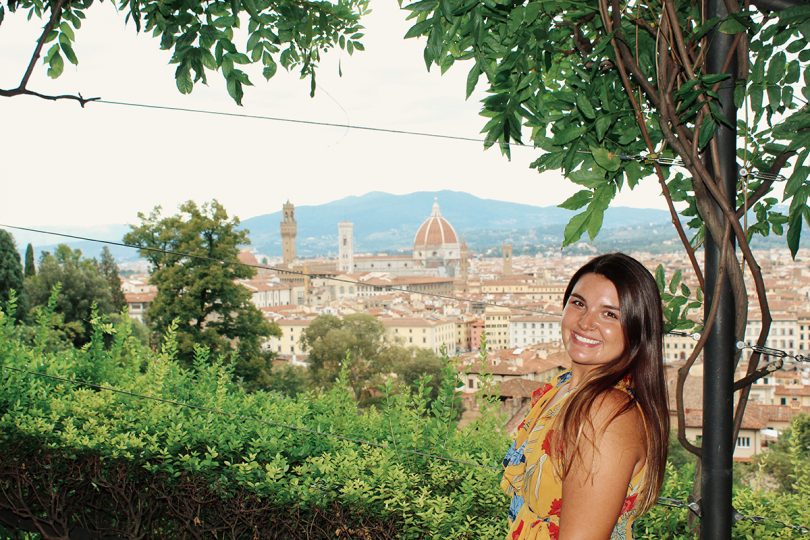 "Traveling has always been something that I have been very passionate about. Since my youth I have been very curious about the world and the different cultures embedded within it. This short, three-and-half-month experience went by faster than I ever imagined. Throughout my journey abroad I connected with many people, cultures and ways of living. Also, I have realized that the materialistic ideals within our lives distract us from the beautiful world around us; while I was in Italy, each day, I tried to be where my feet were. Most importantly, studying abroad has made me realize a lot of characteristics within myself that I did not know I embodied. The educational system within Italy was a little different, but a 'good different.' The classes were more lecture-based with a huge focus on small group collaboration. Additionally, my major is PPE with a minor in anthropology. I took a class titled Eastern Religion and Philosophy. I can honestly say that it is one of my favorite courses I have taken throughout my college career. It not just challenged me intellectually, it challenged me to think of my own morals and values that I practice within my everyday life. By broadening your educational horizons you may open up doors within your mind that you never even know existed, and that is what studying abroad and adventuring is all about; self growth."
---
Samantha Simons
Major/Minor: accounting
Study abroad location: Florence, Italy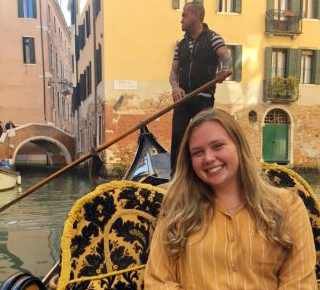 "As everyone knows, Italy is known for its wonderful food. What I experienced in Italy is that food is a big part of their culture and Italians take great pride in it. What makes food culture so important is not just how the food is prepared, but the experience while eating. The food preparation process is very important to most Italians because they are very cautious as to what enters the body. Besides every meal being very fresh and nutritious, the experience of eating is essential. It is important to Italians to come together with family and friends and enjoy time together over a multiple course meal, and while in Italy I learned the value of connecting over food and meal times. Relaxing with a glass of wine and a good conversation is what Italian meals are about. Restaurants take great pride not only in the food they serve but also in the service they can provide to a family.
Some of my favorite memories of my study abroad experience happened just after we finished an amazing meal and were walking home. My friends and I were always full of food and happy and would take in the beauty of the city away from the tourists that had returned to their hotels for the evenings. We would walk around the Duomo under the stars admiring its beauty and take in everything that the amazing experience had to offer. Studying in Italy really opened my eyes to what I want to do with my future. After many memorable meals with my friends, who have become my family, I realized I want to bring joy to other families with the power of a meal by opening up my own restaurant."