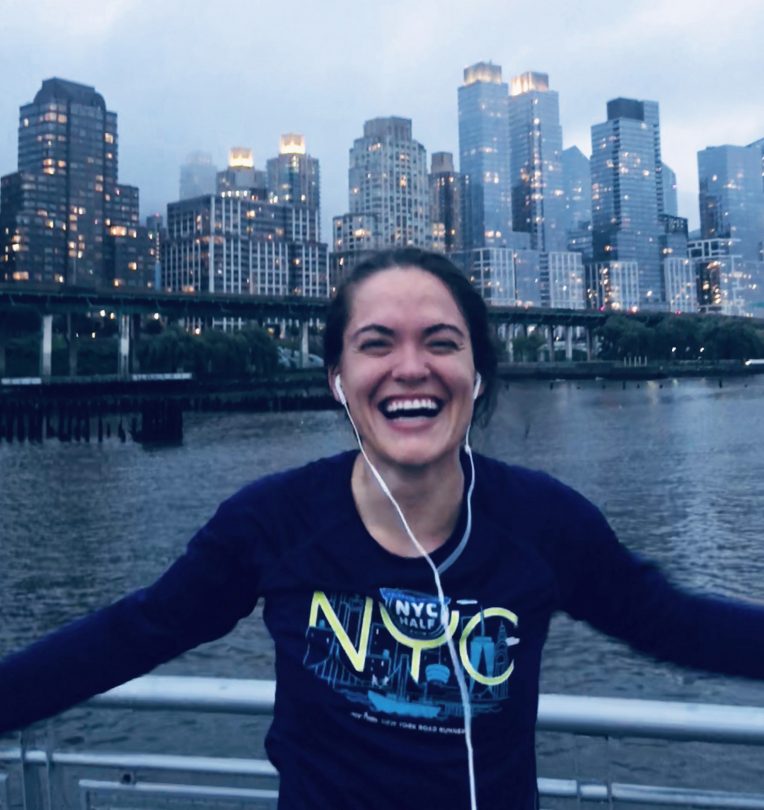 Five years ago, Lyndsay Whitlock '15 said her first real goodbye to her twin sister and set out for New York City to pursue a clinical doctorate in physical therapy at Columbia University. It would be her greatest adventure to date, something she says her 18-year-old self never would have imagined doing.
"I'm not sure if I ever would have had the guts to apply to Columbia if I hadn't gone to Transy," Whitlock reflects. "I think they gave me the confidence to know that I could dream of going to any school that I wanted without fear of failure. It was more like hope and encouragement that I could do it." She also had the academic foundation to hit the ground running.
"Transy definitely prepared me for Columbia," she says. The only question was whether she had chosen the field that was right for her. Exercise science offers many options.
The Hodgenville, Kentucky, native thrived in New York, growing as an individual, enjoying the unpredictable nature of living in the city and the privilege of working with faculty, clinicians and peers from across the country. "That's what's beautiful about New York," she notes, "it's that people come from everywhere."      
She learned from the research expertise of those around her and from participating in four clinical rotations, including one in Washington state that focused on neuro-related issues such as strokes and amputations. In her third year, she took seminars specializing in pediatrics.
"It was an intense program, that's for sure," she acknowledges. The combined experience "helped me tremendously to know what the best course of treatment is for a variety of conditions."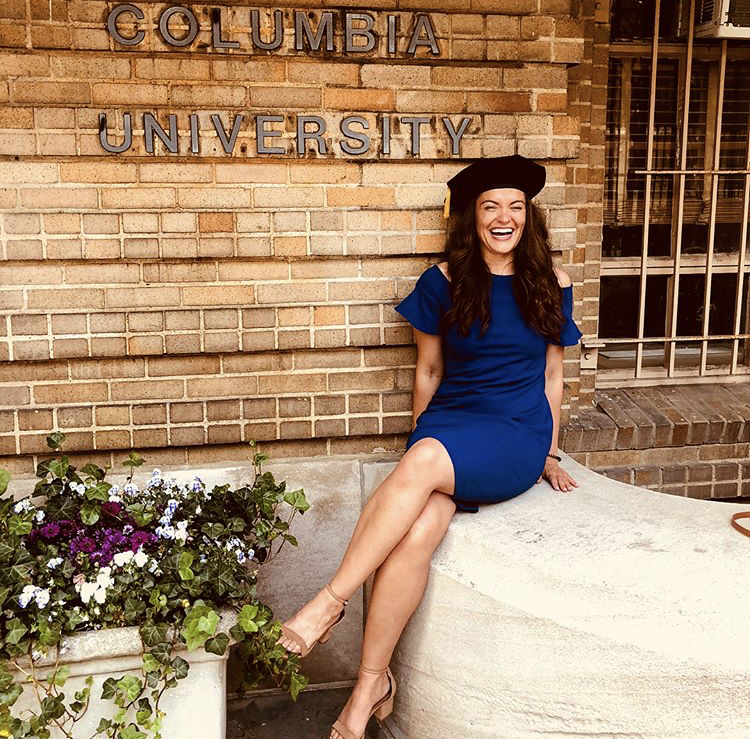 Her first job in a boutique practice on the Upper West Side clarified her love for the discipline and her realization that, after four years in New York, she was ready to bring her bounty of experience home to Kentucky.
Whitlock, a licensed physical therapist, now practices in Winchester, Kentucky, where she relishes her colleagues and the complete range of people she gets to help every day. Her approach to them and to the long, busy days suggests she has embraced a vocation rather than a job.
"I never feel like I'm coming to work," she admits. "I really love what I do."
Whitlock especially values the connection she has with patients whom she sees two to three times a week, in contrast to many physicians who see a patient only sporadically. She calls the consistent interaction invaluable.
"I come to work and try to live deliberately and know that I'm not just coming to work for an 8 a.m. patient," she explains, "but that the patient has a name; they have something they'd like to get back to doing. I need to show up at 8 a.m. to help them do that, to reach that goal." She adds, "I'm very lucky to enjoy it so much."
She's also pleased to be back "home" in Lexington, reunited with her twin, Valerie Whitlock '15, who is in her second year of law school at the University of Kentucky, and with her many Transy friends who provided support from afar when she lived in New York.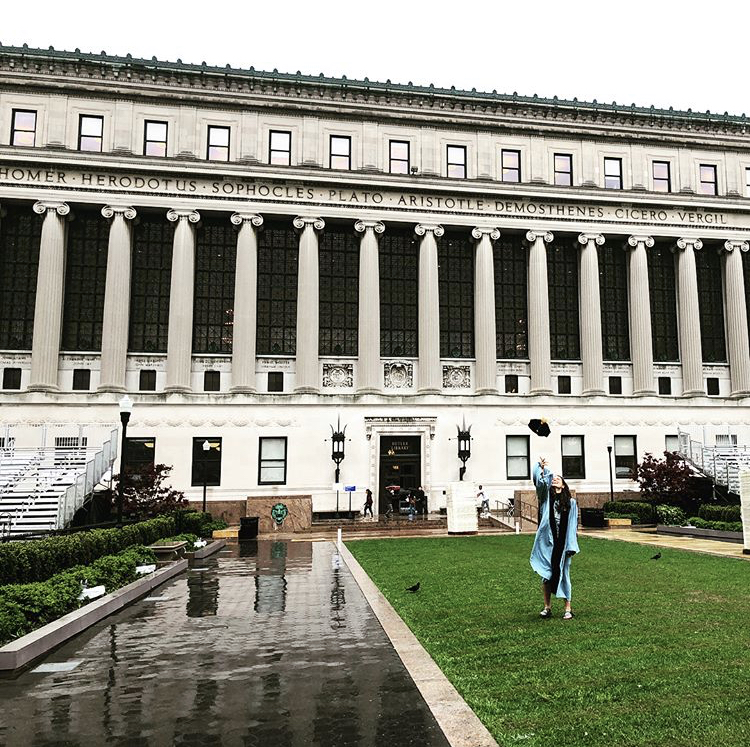 She recognizes the lasting impact of her time at Transy. "I think that not only did it give me confidence, but also friendships I will have forever," she says of her peers and professors who not only made her future possible, but who can always be counted on. She's looking forward to renewing connections at her five-year class reunion during Transy's Alumni Weekend from April 24-26.
When asked what it means to have Columbia University on her resume, she shifts the answer to focus on the value of the experience. "People know the name of the school," she says, "but for me it's more that I feel like I received one of the best educations there is in the field." She takes to heart the responsibility that comes with such a privilege.
"I know others may not have that same opportunity, so I just want to do the best I can to make sure I'm living up to that. At the end of the day, I'm very lucky."