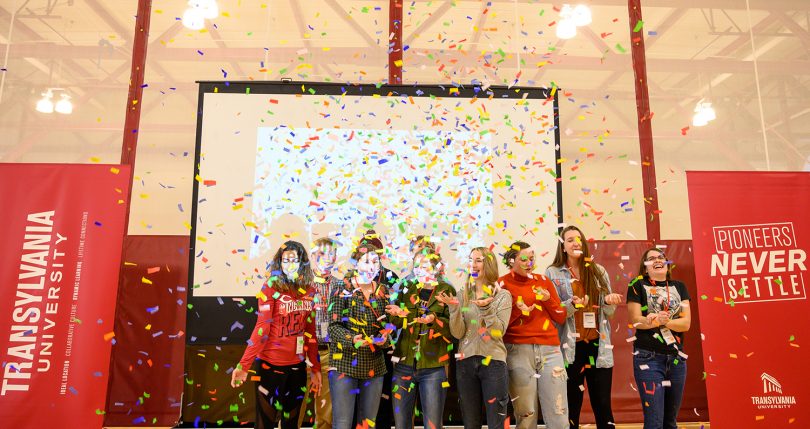 If there's one thing to know about Transy, it's that we put on great events. That's why our Crimson Compass admitted student events have become so popular — they're a great way for students who have been admitted to Transylvania University to meet their classmates and learn more about life as a Pioneer.
These unique overnight visit experiences have been designed to give students an up-close look at everything Transy has to offer, including living in downtown Lexington, working with talented professors and taking advantage of exciting student activities. It will also help families navigate the next steps to reserving their spot in the Class of 2024. Just take a look at some of the events you can expect at this year's Crimson Compass:
Bus tour and Lexington Goosechase interactive scavenger hunt
Current student panel
Classroom visits
Student first-year academic experience session
Family "Paying for Transy" and "Next Step to Be a Pioneer" sessions
Pioneer Resource Fair featuring offices from around campus
Plus an opportunity to deposit on the spot and welcome new Pioneers with a confetti celebration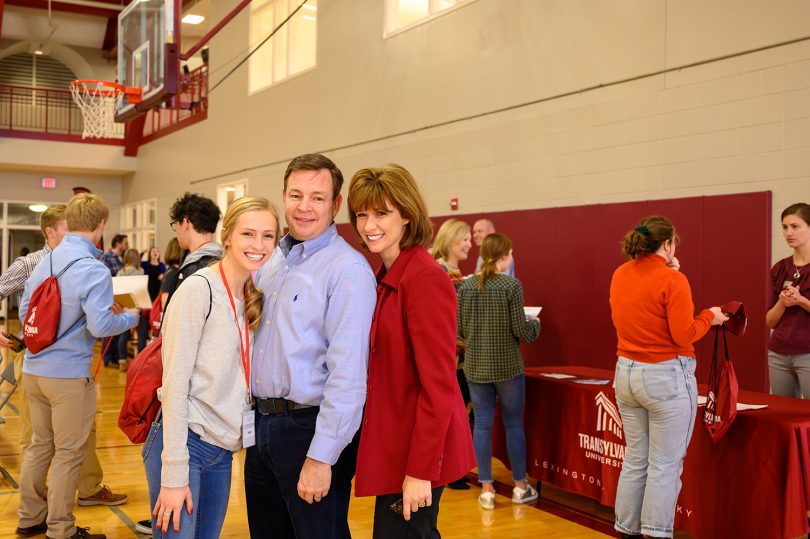 Students get to stay on campus overnight, camping out in the Beck Center with their classmates. Meals are included, and separate sessions are available for family members to get acquainted with the staff members who will be walking with their student during their entire college journey.
"Students and families are able to get a sense of the community both on campus and with Lexington," says Johnnie Johnson, interim vice president for enrollment and director of admissions. "Admitted students potentially meet their classmates for the next four years — they might even meet their roommate. It's an awesome time to make connections that will last a lifetime."
There are still three opportunities to attend Crimson Compass:
Overnights
March 22-23 and April 26-27
One-Day Express
March 2
For a full schedule of events, a packing list and answers to all your questions, visit the Crimson Compass web page.
There's nothing like being a college student at Transylvania, and Crimson Compass is the perfect introduction.