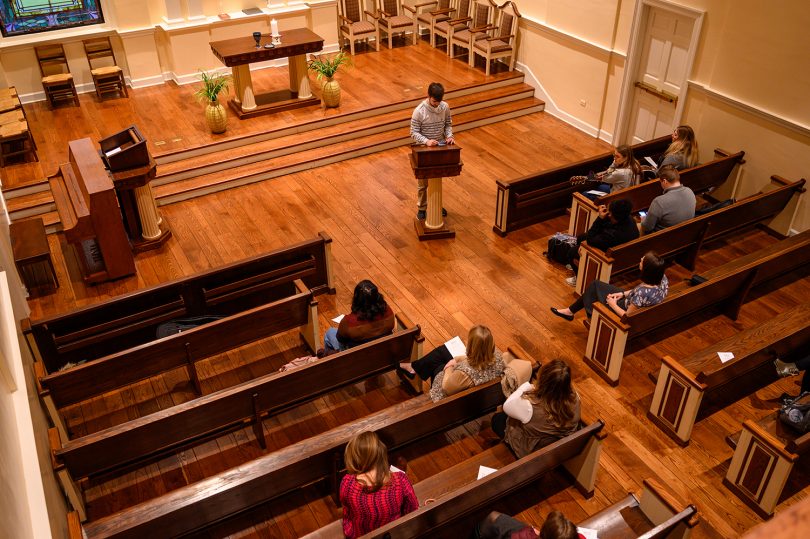 Members of the Transylvania University community recently began gathering in historic Old Morrison Chapel each Wednesday morning to spend time in reflection through Scripture readings, prayer and song.
While these Wake Up Wednesdays are led from the Christian tradition, all are welcome. Also, the services end in time for those gathered to make it to class or work.
"This is a time each week that's meant to disrupt your schedule a bit and help you reflect," said Emily Miller, director of spirituality and religious life, before lighting a Christ Candle during this week's gathering.
Before the event began, Miller made it clear she wants to be as accommodating as possible and make it into something the participants want; she said to contact her if anyone has a request for a song or prayer, "or anything that you think would bring joy into our hearts." Later, two Scriptures were read, the music director led the group in song and they concluded in prayer.
Wake Up Wednesdays are 8-8:15 a.m. each week. On every first and third Wednesday of the month, the school's residence life office provides refreshments afterward.
---
Annebelle Klein is a Transylvania senior double majoring in writing, rhetoric, and communication and French.