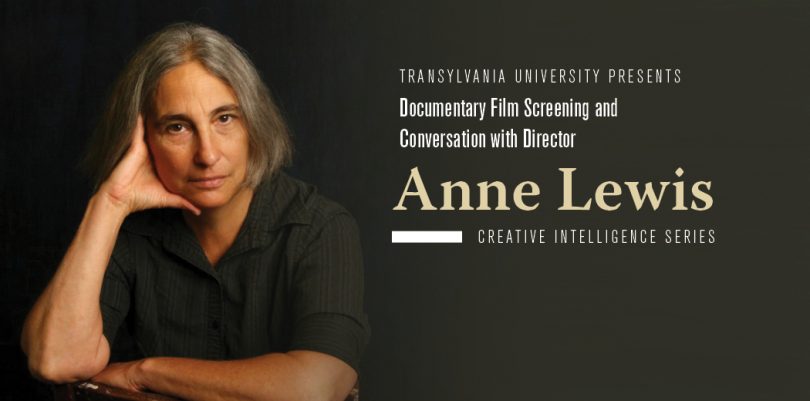 Transylvania University will present a screening of Anne Lewis' documentaries "Evelyn Williams" and "On Our Own Land" followed by a lecture and conversation with the longtime Appalshop director on Wednesday, Jan. 15.
The public is invited to attend the free event, which is part of the university's Creative Intelligence Series, from 4-6 p.m. in the Cowgill Center, Room 102.
"I'm proud to show these two short documentaries from Eastern Kentucky that demonstrate resilience, compassion, direct action and love for truth in difficult circumstances," Lewis said.
"Resilience" is the theme of this academic year at Transylvania.
Lewis described "Evelyn Williams" as "the oral history of an African American Appalachian woman whose fighting spirit led her to a lifetime of activism." And she said "On Our Own Land," which won a duPont-Columbia Award for journalism, is about "a grassroots environmental movement against the power of coal companies that won a people's victory."
Appalshop is a media, arts and education center based in in Whitesburg, Kentucky, which "brings forth new and often unheard voices and visions from the people of Appalachia and rural communities across America and abroad, demonstrating the power of arts and culture to create meaningful social and economic change," according to the group's website. "Lewis' filmmaking work reveals working class people fighting for social change."
Lewis, who is a University of Texas professor, was associate director/assistant camera for "Harlan County, USA," an Academy Award-winning documentary focusing on the 1975 Brookside, Kentucky, strike.