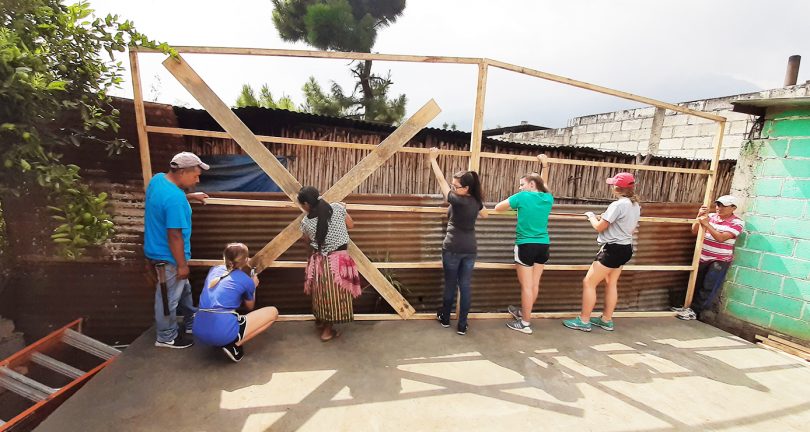 When Ashley Dragan '20 got to the construction site in Guatemala, she was handed a power saw. Although she'd never used one before, she started cutting boards anyway — she left her comfort zone, just like she did to travel to the country in the first place as part of Transylvania University's Alternative Winter Break.
By going out on a limb, Dragan not only worked through a large stack of boards that Transy students used to frame a house for a local family, but she learned valuable lessons during the trip as well.
She and seven classmates also earned academic credit for the class, which gave them a chance to experience Guatemala — to get to know its people — and serve those living in extreme poverty, said Transylvania math professor Mike LeVan, who teaches the course and went with the students. Now that they're back, in addition to writing a paper about their work they'll hopefully be inspired to continue serving others by volunteering with local community organizations like God's Pantry.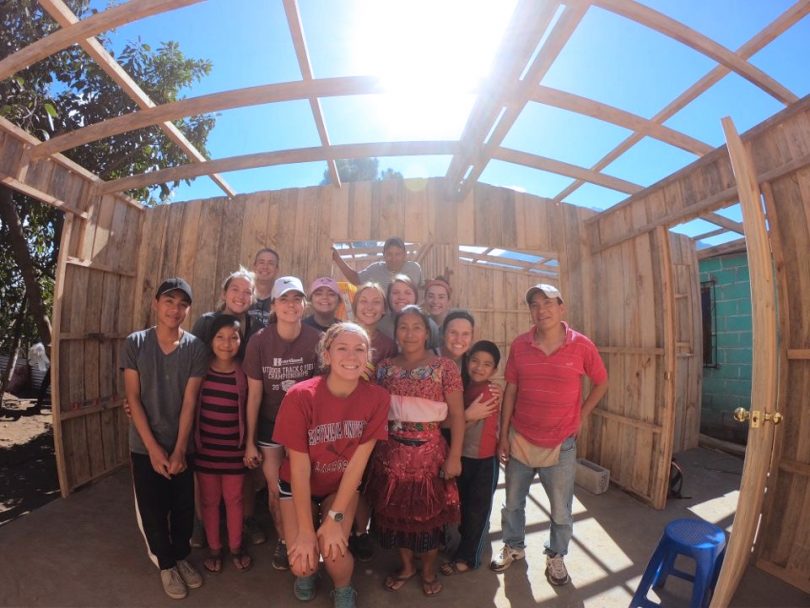 "Serving other people is a large part of what a liberal arts education should be about — trying to become a better citizen, whether it be locally or internationally," LeVan said.
The recent trip to Guatemala was the school's seventh, and it complements other service learning opportunities like Alternative Spring Break and one over the summer where students work with Lexington nonprofits.
To fund the winter break trip and building project, students raised money through a bake sale (almost enough to pay for the home's stove) and letter writing, for instance. The Transylvania Women's Club and several generous families also have been consistent donors to the class over the years.
The students stayed in a Guatemala City facility owned by project partner Catalyst Resources International, and took a 45-minute bus ride to the construction site.
Besides building the home, getting to know the family who moved into it was an integral part of the trip.
After Dragan got tired sawing boards, she'd kick around a soccer ball with the family's youngest, 9-year-old Londy. Though they didn't speak the same language, his laughter transcended the barrier, which really struck Dragan. As a political science major, she'd studied concepts such as poverty and violence, but hanging out with children during the trip — especially those at an orphanage — gave her a different perspective than what she'd learned in books. Dragan said the kids she met in Guatemala were so happy you would never have known they had gone through so much.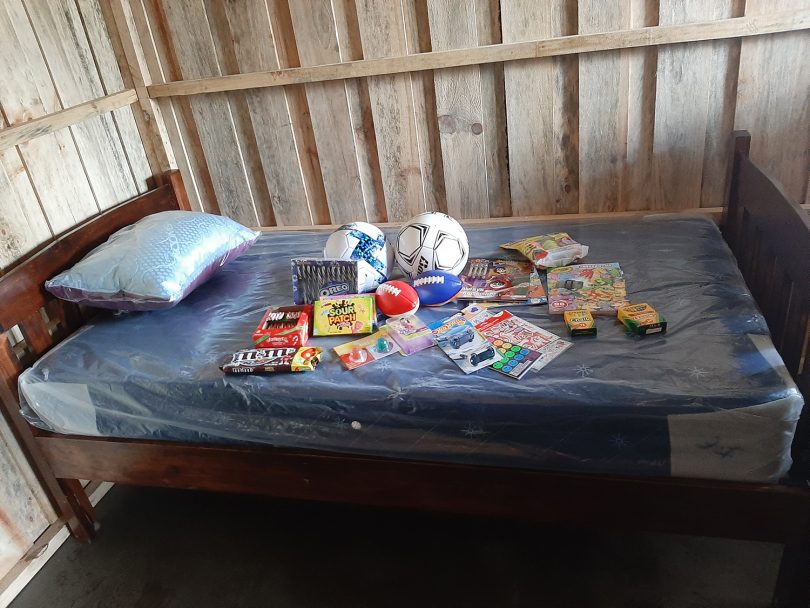 Classmate Keeley Chaffin '21, who'd been on service trips to Haiti and Swaziland, had a similar observation: The children were laughing and smiling despite their living situation. Plus, the community where the students worked was tight knit. "Everyone is helping one another," she said.
Chaffin also was moved by the family's tearful reaction during the house dedication. After they had turned a 20-by-20-foot concrete slab into a home in just four days (with the help of a local foreman, who found some of their construction skills quite humorous) they bought groceries, beds, dishes and toys for the family. "That was a really rewarding feeling of actually seeing the final product and knowing the family would be spending the evening in their house that would soon turn to a home for them," Chaffin said.
Then it was time to say goodbye. "Londy was just bawling because he was going miss us," Chaffin said. "Although there was a language barrier, it was very evident we developed a relationship that was very strong with the family."
The trip was also fulfilling for Dragan — who didn't know what to expect before she left Lexington. "I feel like some of the best travel experiences I've had have been doing something completely outside of my comfort zone," she said. "I saw this as something I probably wouldn't have the opportunity to do again, so I took it."