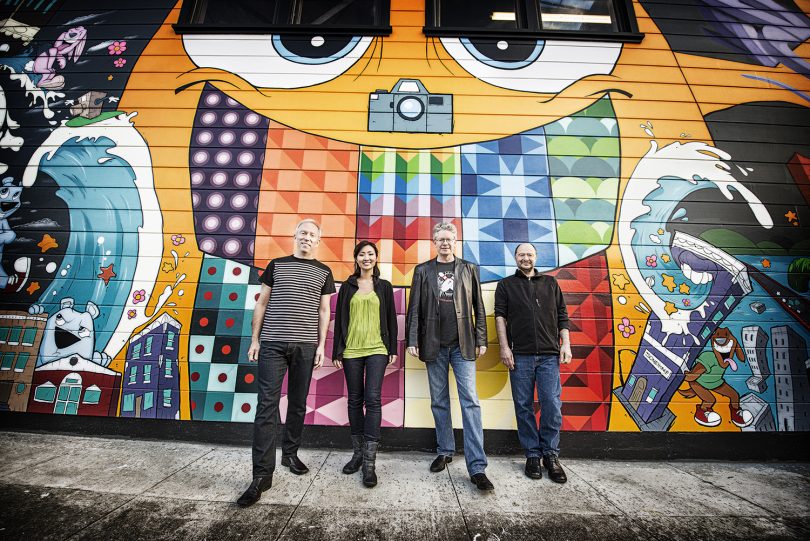 Beginning with the Grammy-winning Kronos Quartet in 2007, Transylvania University has drawn world-class musicians — and audience members from throughout the region — to campus each year for the Dorothy J. and Fred K. Smith Endowed Concert Series.
Later this month, Kronos returns to Transylvania for a public performance in the series, which has featured a wide variety of musicians — from Home Free, who won NBC's "The Sing-Off," to the Canadian Brass quintet.
Although these musicians are well known, it hasn't cost anything to see their shows in the series thanks to the endowment and Dorothy J. Smith's wish not to charge for tickets.
"I think it's rare that people can experience this caliber of music-making for free," said music professor Greg Partain, who chairs the selection committee.
Besides faculty, the committee consists of university staff and students. "We have lot of tastes that contribute to the process," Partain said. When members meet each fall to choose the next year's artists, they look for consummate musicians with a broad appeal and national or international stature.
Kronos fills this bill — and if history is any indication, the ensemble will fill Haggin Auditorium on Jan. 28 for the 7 p.m. concert.
Tickets are required for the free event. Register here, and check out this map of nearby, free parking.
While the group is a string quartet, you shouldn't envision an evening of stuffy chamber music.
Music professor Larry Barnes, who serves on the Smith Concert selection committee and organized the first Kronos event, described the musicians as innovative and eclectic. "They bring a lot of technology with them," he said. "This is a multimedia event."
Partain, in fact, said the technology used in the 2007 concert was what helped make it so "mind expanding."
In addition to contributing to Lexington's cultural scene, this year's Kronos concert will provide Transylvania students with a chance to learn from these world-renowned performers. Group members — who also are this year's Delcamp Visiting Musicians — will visit classes, and their technical crew will interact with students.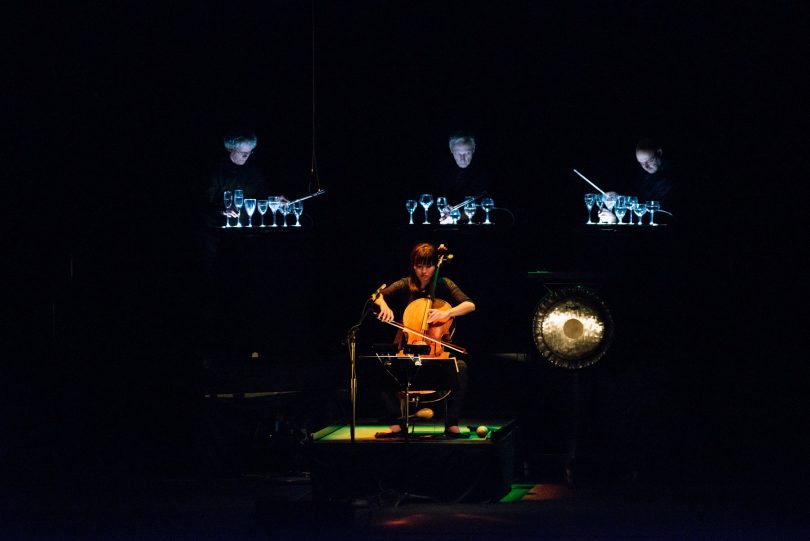 The visit by these pioneering musicians is also part of the university's New Frontiers series, which invites the public to go beyond the familiar and explore ideas, art and music. For 45 years, the San Francisco ensemble has combined a spirit of fearless exploration with a commitment to continually reimagine the string quartet experience.
The upcoming Kronos concert at Transylvania will feature a varied program, including music inspired by The Everly Brothers and Janis Joplin and a work by contemporary composer Philip Glass.
Kronos is one of the world's most celebrated and influential ensembles, performing thousands of concerts, releasing more than 60 recordings, collaborating with many of the world's most accomplished composers and performers, and commissioning over 1,000 works and arrangements for string quartet.
"They're just incredible musicians," Partain said.