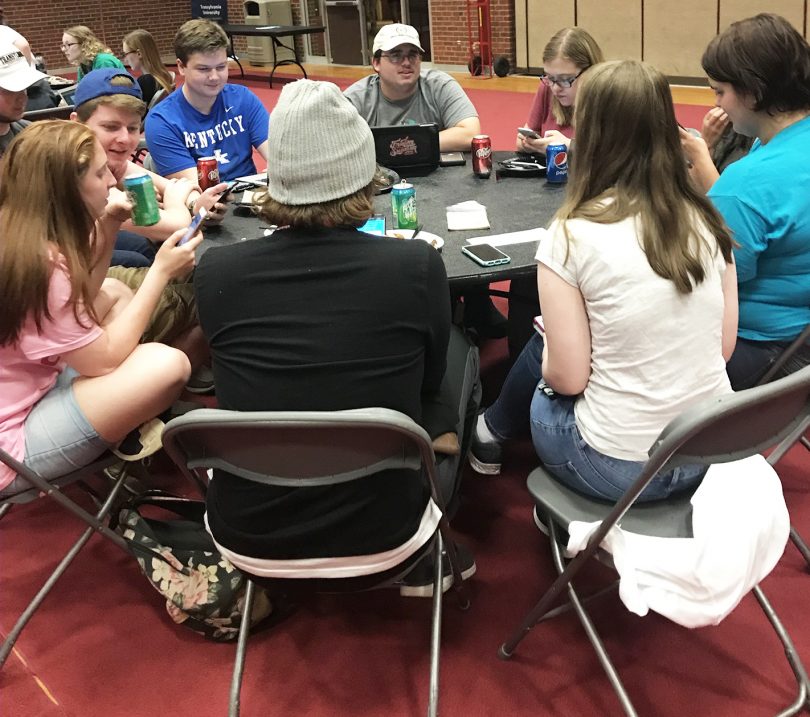 Transylvania University's chapter of Circle K International on Saturday will participate in a project to promote literacy among children who live in at-risk neighborhoods.
Members of the Transylvania community — and anyone else who'd like to take part — are invited to join the campus service organization to create Love Letter Packets in partnership with Love Letters for Literacy, which is a national, student-run organization promoting early childhood literacy, closing the achievement gap and engaging and inspiring families to have fun teaching their children to read.
From 12:30-1:30 p.m. Saturday in Transylvania's Thomson Residence Hall lobby, participants will make individual Love Letter Packets that include a personalized, handwritten letter for the kids to read once their able, and artistic renderings of letters of the alphabet.
After the packets are completed, they will be sent to children who have little access to literary items in their household. This gives them a head start in academics throughout their schooling.
Shelby Sherman '22, vice president of Transy's Circle K chapter, said Love Letters for Literacy works closely with many Circle K chapters across the nation. "Their mission aligns with typical projects and partnerships that we have with other organizations."
Circle K International is a self-governing organization with over 13,000 members in 17 nations.
For more information, contact mrdublin21@transy.edu.
---
Lillien Hudson '22 is a psychology major and work-study student in the Office of Marketing and Communications.