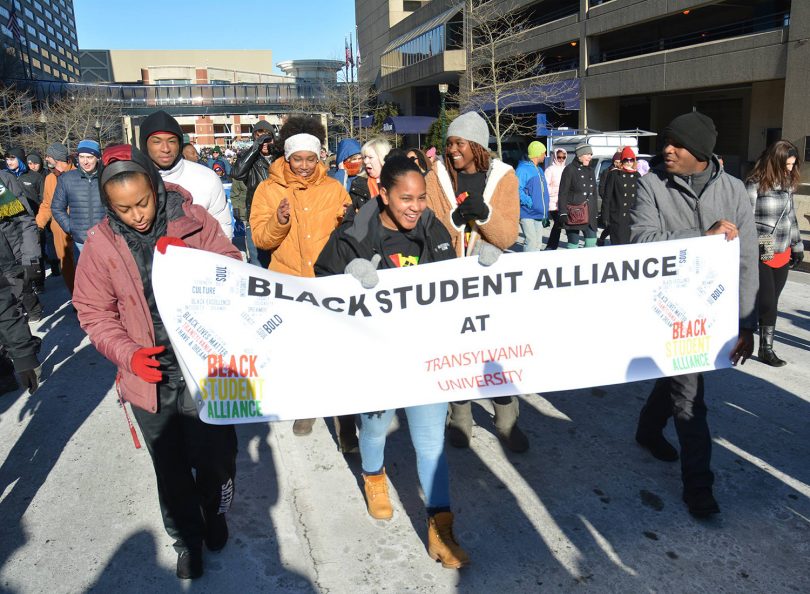 You may know the third Monday of January as MLK Day: a time to celebrate the life and legacy of the Rev. Martin Luther King Jr. You may also know it as a national holiday: a day off work or school to get some much-needed rest. Sure, it is all of these things, but it was also designated as the National Day of Service by Congress in 1994.
In fact, MLK Day is the only federal holiday observed as a nationwide day of service. Because of this designation, it is often referred to as "a day on, not a day off."
King's life and legacy inspires us to serve not just on one day a year, but throughout our lives by beautifying our community, advancing justice for all people and adding kindness into the lives of others. I am inspired by King's challenge that we ask ourselves, "What are you doing for others?"
Sure, it is true that we all deserve the rest that comes with a "day off." But when I think about King and his leadership in the civil rights movement, his advocacy for federal protections on the basis of race and identity, and the passage of the Civil Rights Act, I see the importance of the "day on."
It is because of King's life and legacy that we celebrate him in a way that serves others.
On Monday's National Day of Service, members of the Transylvania University community will participate in the MLK Freedom March in downtown Lexington. We will be meeting in Gratz Perk for coffee and bagels at 9 a.m. and then heading downtown to join members of our sports teams. After the march, we will volunteer with Students Against Hunger and Homelessness at 1 p.m. in Hazelrigg basement. Then we will walk to the Kentucky Theatre, which has a free showing of the film "Green Book" at 2:30 p.m.
---
Tevin Monroe is Transylvania's assistant director of campus and community engagement.