This guest post was submitted by Susan Nunley Herren '74.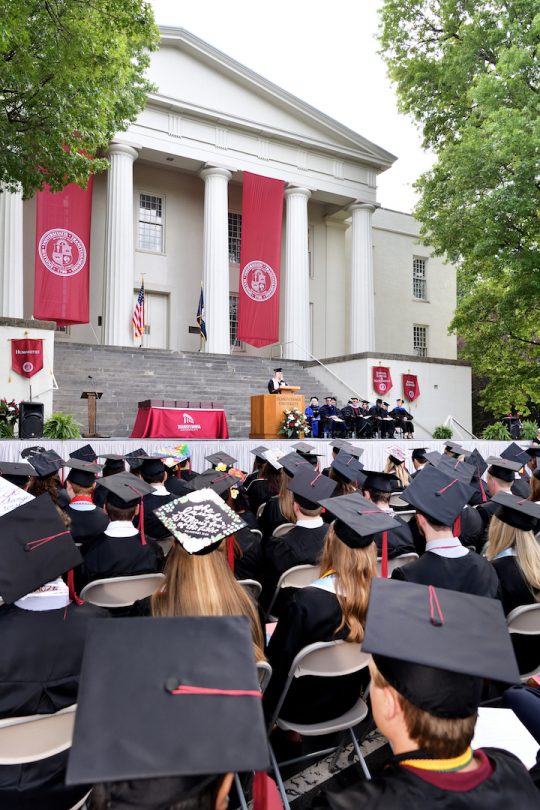 First Generation Women Achievers of the Bluegrass is a nonprofit that awards scholarships to first-generation female students enrolled at Transylvania University, the University of Kentucky and Bluegrass Community & Technical College.
Apply here by Feb. 3 to be considered for a 2020 scholarship, and for more information on guidelines.
First Generation Women Achievers evolved from the research thesis for my daughter's graduate degree at UK. Her focus was on first-generation students at UK and the unique challenges they often encountered on the path to a college education.
Having read the personal interviews she conducted with students, I searched for articles that would answer some of my questions on the specific challenges facing them.
During numerous discussions at my kitchen table, my daughter, Chrissy Herren, and I decided the best way to make a difference would be to found a nonprofit organization whose sole mission is to assist first-generation women at our three local universities in completing their college education. First Generation Women supplements traditional, larger scholarships that often do not provide funding for academic expenses such as textbooks, computers, fees and postgraduate exams.
These local universities hold special personal significance, as I am a Transylvania alum with a master's degree from UK and Chrissy's undergraduate and graduate degrees are from BCTC and UK.
My mother was a first-generation college graduate, and each of my grandmothers longed for a college education in an era when women were not afforded the same opportunities as men. First Generation Women honors their legacy through an investment in the futures of female students of whom they would be very proud.
Our first scholarships helping these women earn bachelor's degrees were awarded last April, and our second awards brunch is scheduled for April 11 at Corto Lima restaurant. Julian Augusta, former president of BCTC, will be the featured speaker.
For further information about these scholarships for Transylvania students, please contact Michael Covert, interim vice president for student life.

Mission: "First Generation Women Achievers of the Bluegrass is dedicated to empowering first-generation female students to further their college education through financial assistance and mentoring opportunities and programs."
Find out more information about the organization. All donations are tax deductible.
About the author: Susan Nunley Herren '74, a Transy alumna and founder of First Generation Women Achievers of the Bluegrass, shares how the idea for the organization took shape.