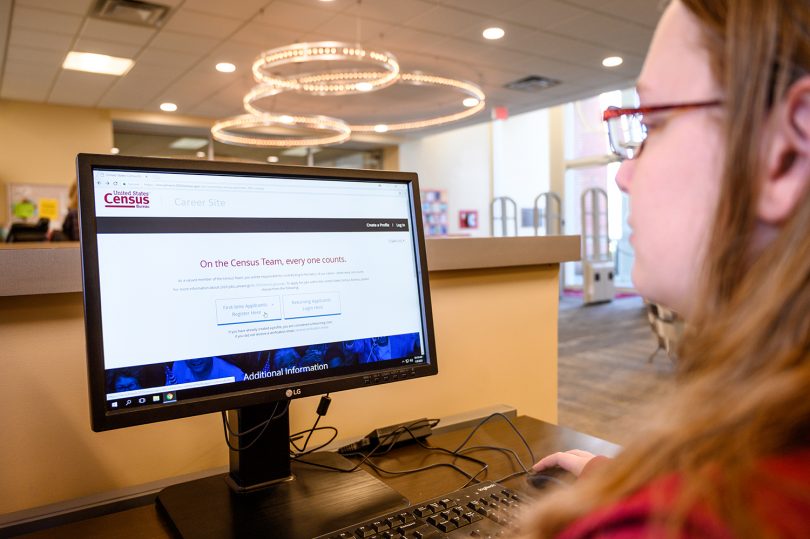 The 2020 Census is coming to Transylvania University.
Everyone in the United States has to complete the 2020 Census as mandated by the U.S. Constitution. That means starting April 1, the Census Bureau will collect new data by counting every person in the nation.
What do Transy students need to know about the upcoming census? First, you count where you live.
"This is not like taxes where your parents can claim you, and it doesn't matter that you live with them during breaks. When it's time for the census, a letter will arrive in the mail with a link to the 2020 Census form. Fill it out yourself, and let your parents know so they don't claim you at their address," said Tevin Monroe, assistant director of campus and community engagement.
The census data collected is used for a number of purposes: to help communities receive federal funding; to determine electoral representation; and to make sure everyone's address is correct.
"The census takes a snapshot of where everyone lives at that time. Here at Transy, we are working to inform students of where they are to count themselves on the census. If you reside on campus, then you need to put the school's address, and if you reside off campus, you will need to put the address of that apartment or house," explained Monroe.
The census does include international students.
In addition to making sure they're counted, there are other ways Transy students can get involved with the 2020 Census. There are hundreds of thousands of temporary positions to fill to help with collecting the data.
The Census Bureau is offering part-time and temporary jobs from $17-19 per hour. Applications are open now, and most job offers will be made from January to April. Those who are hired will work in a variety of positions during the census, estimated mid-March to July. The work will take place in the Lexington community, either out in the field visiting different addresses to collect data, or in the Lexington Census Bureau offices.
For more information about the jobs available, visit 2020census.gov/jobs or call 1-855-JOB-2020.
For more information about the 2020 Census, visit 2020census.gov.
---
Lillien Hudson '22 is a psychology major and work-study student in the Office of Marketing and Communications.