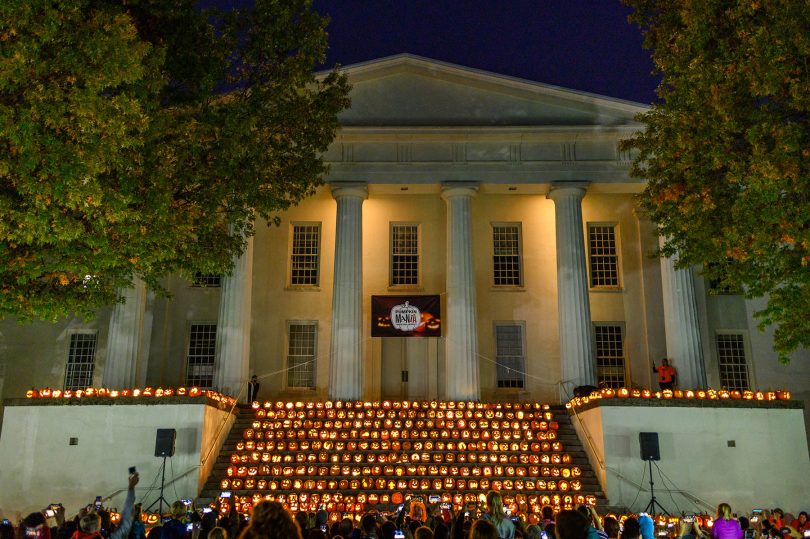 Thousands of community members joined Transylvania's students, faculty and staff on Tuesday for the university's ninth annual PumpkinMania celebration.
An estimated crowd of 5,000 visited the downtown Lexington campus to view nearly 650 carved pumpkins displayed on the steps of historic Old Morrison, a National Historic Landmark.
Visitors enjoyed live music, food truck vendors, trick-or-treating, as well as a performance by the Transy dance team leading up to the main event — the lighting of the jack-o'-lanterns.
The annual event also lights up social media with feeds full of #PumpkinMania posts. Here are some of our favorites: