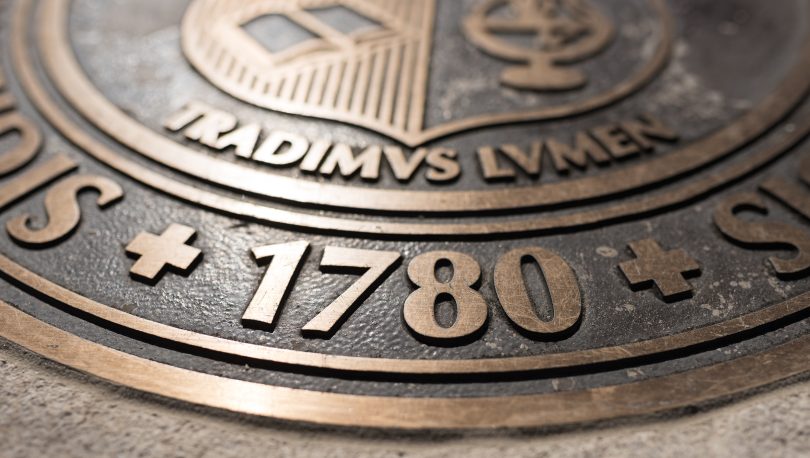 Transylvania University Board of Trustees Chairman William T. Young Jr. announced today a 17-member search committee for the 27th president of Kentucky's oldest university.
The search committee is comprised of members of the Board of Trustees and representatives from the school community, including faculty, staff, students and alumni. Glen Bagby, a Board of Trustees member and 1966 Transylvania alumnus, will serve as chair.
"Our committee has a breadth of expertise and experience, as well as a personal investment in ensuring the success of this presidential search," said Young. "Under the leadership of Glen Bagby as chair of the search committee, I am confident we will find a candidate who embodies the innovative spirit of our University."
The Transylvania presidential search committee includes:
Trustees
Glen Bagby '66, partner, Dinsmore & Shohl LLP           
Mindy Barfield '85, partner, Dinsmore & Shohl LLP        
Karen Caldwell '77, chief U.S. District judge, Eastern District of Kentucky
Aris Candris '73, former president and CEO, Westinghouse Electric Company
Buddy Cowgill '65, owner, Cowgill Properties Inc.
Luther Deaton, chairman, president and CEO of Central Bank
Mike Finley '90, co-founder, AnswerRocket         
Sherry Holley '88, president, Gratz Park Private Wealth
Billie Jo Setzer '89, trustee              
Chris Young, executive vice president, W.T. Young LLC         
William T. Young Jr., ex officio member, chairman, W.T. Young LLC
Dr. John Williams Jr. '74, ex officio member, interim president, Transylvania University
University community
Jamie Day, professor of physics
Veronica Dean-Thacker, professor of Spanish
Angela Logan Edwards '91, past chair, Transylvania Board of Regents
Carol Devine '89, Alumni Board president
Jordan Hancock '20, Student Government Association president
Marc A. Mathews '80, vice president for finance and business
Tiffany Wheeler '90, associate professor of education
Beginning later this month, the committee will select an executive search firm to assist with the comprehensive national recruitment. A request for proposals has been submitted to five national firms.
Transylvania University, located in the heart of downtown Lexington, Kentucky, is a top-ranked private liberal arts college featuring a community-driven, personalized approach to a liberal arts education through 46 majors. Founded in 1780, it is the 16th oldest institution of higher learning in the country, with approximately 1,000 students.