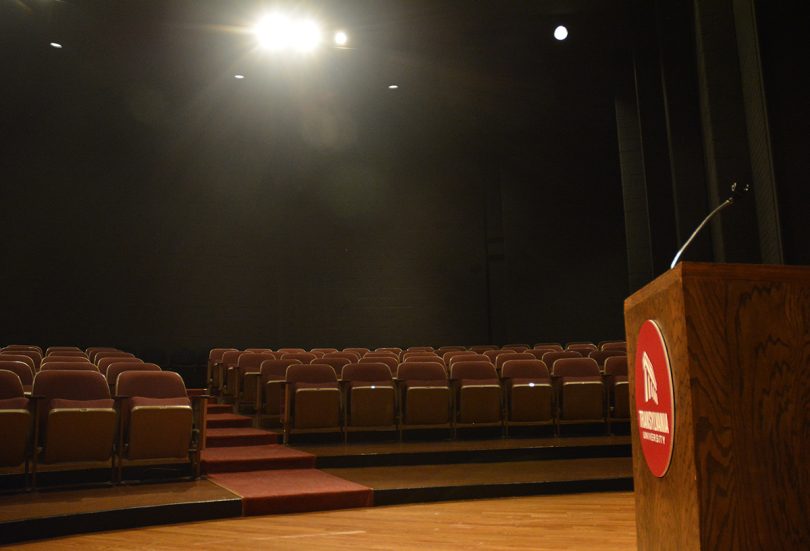 Transylvania University's Carrick Theater will serve as the site of an April 24 forum with three Democratic candidates running for Kentucky governor. LEX18's 'Hey Kentucky!' is sponsoring the debate.
Moderated by show host Matt Jones, a 2000 Transylvania graduate, the debate includes Kentucky House Minority Leader Rocky Adkins, Attorney General Andy Beshear and former State Auditor Adam Edelen.
"I am extremely excited to bring this important debate to the 'Hey Kentucky' audience," Jones said. "It's an opportunity for voters to hear directly from the candidates about the most important issues facing our state."
"It's important for our community to know who wishes to lead this state and what they stand for," said LEX18 President/General Manager Pat Dalbey. "This debate is our effort to help voters become more knowledgeable about their choices."
The 'Hey Kentucky!' Gubernatorial Debate for the Democratic Primary will air live on LEX18 on April 24 from 7-8 p.m. ET. Viewers statewide will also be able to watch in Paducah (WPSD), Louisville (WBNA), Bowling Green (WNKY), and Pikeville/Eastern Kentucky (EKB-TV). The debate simulcast can be heard on WEKU-88.9FM and WUKY-91.3FM, and will be live streamed on LEX18's YouTube channel.
'Hey Kentucky' previously hosted congressional candidate forums at Transylvania in 2018.