Tim Meko '06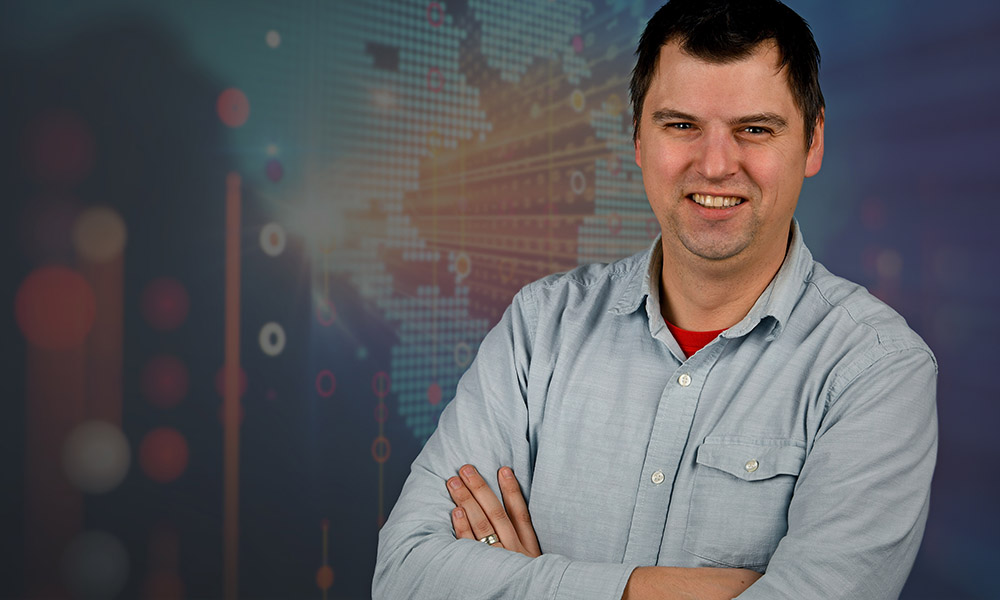 For a world that's eager to digest complex stories in a succinct, well-designed image, we have Tim Meko, an award-winning graphic reporter and deputy graphics director at the Washington Post. He uses data, design and code to distill the most complicated information into decipherable and often stunning visuals.
Get a glimpse of what he does.
So, how does a Pioneer prepare to shift the paradigm in one of America's most innovative newsrooms?
"More than anything," Meko explains, "Transy taught me how to learn. That's a skill I use absolutely every single day, as I switch from mapping the Rohingya crisis in Burma to diagramming how climate change and wildfires can lead to mudslides in California."
Transy…provided me a rock solid foundation in how to solve problems and express myself through writing to physical art to digital code.
He describes how the job requires him to become an instant expert, to determine what is most essential and then to communicate it clearly and creatively.  "Without Transy's liberal arts focus," Meko explains, "I would not have the depth or breadth of subject expertise or the ability to solve problems with the flexibility and creativity that I have now."  
The Russell, Ky., native had the freedom to design his own major at Transy, blending creative coding and art with communications courses. After graduating with a B.A. in digital imaging and application design (minoring in studio art and computer science), Meko earned a master's from Ohio University, specializing in information graphics and publication design.
"I left Transy with an unbelievable amount of knowledge," Meko says. "But more importantly, Transy helped me realize the power of curiosity. Transy also provided me a rock solid foundation in how to solve problems and express myself through writing to physical art to digital code."
The process wasn't easy. He recalls receiving a D- in his first FLA paper and "spending countless hours perched outside offices patiently debugging code and fleshing out sketches." He can't help musing, "Who would have ever thought I'd be writing stories in America's greatest newspaper one day!?"
Meko credits professors in a variety of fields for helping him over the hurdles. "They pushed me creatively and challenged me to think in ways I never had before," he remembers. "Among many others, it's these relationships that really helped supercharge my education at Transy, and I'm incredibly grateful."