David Hysong '09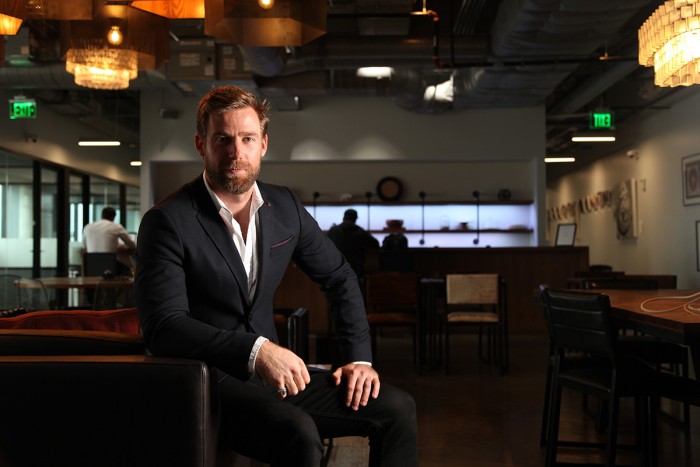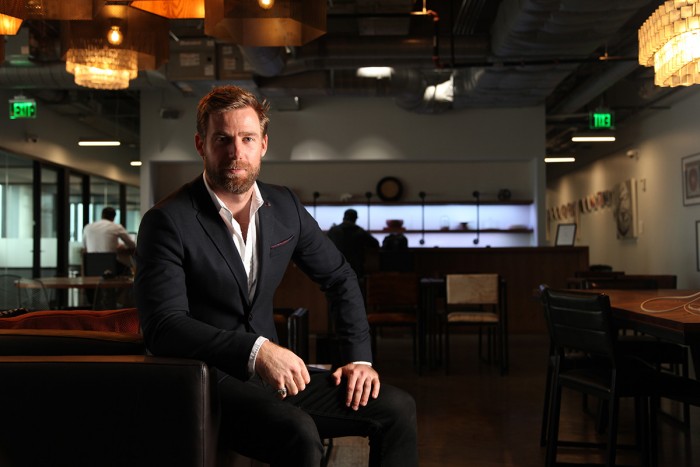 David Hysong '09 has always lived large and largely for others. He could easily be the inspiration for a liberal arts action figure, a cerebral MacGyver with entrepreneurial gifts, a strong faith and a desire to put himself on the line for others.
Hysong has worked undercover in Cambodia to fight human trafficking. He founded an NGO to help refugee children. After being hit by a 12-ton bus, he managed to walk again, attend Harvard Divinity School and was selected for Navy SEAL training.
In the past two years Hysong has become founder, CEO and patient of Shepherd Therapeutics, a biotech company with offices in Nashville and Boston, created to find cures for rare forms of cancer. Diagnosed with a head and neck cancer that has no targeted therapy, Hysong quickly assessed the limitations within the existing oncological landscape. He traded special operations in the military for a different kind of warfare.
The 250 forms of "rare" cancer actually comprise 42 percent of all cancer diagnoses, Hysong notes. Together, they are the third leading cause of death in the U.S. Even so, the pharmaceutical industry neglects rare cancers in order to invest in fewer therapies affecting larger numbers of patients.
Hysong could see the life-saving opportunities being missed. He created Shepherd Therapeutics to revolutionize how rare cancers are treated and the ecosystem around them. Operating with low overhead and a big-picture idea that connects existing resources, Shepherd Therapeutics identifies viable research then contracts scientists and labs to develop therapies.
The idea for a company that is "platform agnostic" rather than focused on one form of cancer, has raised $6.5 million from investors in the first year. Hysong also plans to create a nonprofit arm that will consistently feed 10 percent of the company's profits back into the work of foundations that fund research.
"I had no idea that the ability to think outside the box creatively would help me build a biotech company" —David Hysong, founder, CEO and patient of Shepherd TherapeuticsSo, how does a French major and liberal arts graduate become a biotech entrepreneur who is celebrated as a Forbes 30 under 30? And how does a newly diagnosed cancer patient step up to redefine therapeutics for patients who have been left to fend for themselves?
Growing up the son of a decorated military pilot, Hysong was a self-described "boy's boy covered in mud" and a romantic idealist who played his first Shakespearean lead, Hamlet, in the eighth grade. Shakespeare introduced him to the world of literature, to stories of knighthood and service and to poetry that would strengthen his resolve during monumental challenges in his life.
"I was able to imagine who I wanted to become—this ideal Renaissance man—and the life I wanted to live. And I did that largely through books," Hysong explains. "I had no idea that the ability to think outside the box creatively would help me build a biotech company."
On his company's website is a nod to Dylan Thomas, "Do not go gentle into that good night," a poem he remembers from his first year at Transylvania. At Transy, Hysong says he found his spark to make learning a lifelong endeavor. "The biggest thing," he says, "is that I was given the freedom—the intellectual autonomy— encouragement and resources" to do it all.
Hysong earned a master's in liberal arts from St. John's College in Annapolis before being critically injured by a bus in Cambodia while investigating child slavery. Given little expectation that he would ever walk again, he began two years of intensive physical rehabilitation, rebuilding his life from scratch. It was one of two times in his life that required nothing less than a form of resurrection, he acknowledges.
Then, on a friend's dare, he applied to Harvard Divinity School while convalescing, typing his entry essay with one hand. "I wanted to study faith for myself," he says. As he worked on his degree in religion, ethics and politics, and his body strengthened, his call to military service returned. He completed the grueling application process and was chosen from among 40 civilians to join the Navy's special forces. But he also learned that he accomplished this feat with adenoid cystic carcinoma.
Hysong says that faith, the legacy of his father's heroism, education and literature are driving forces for him. The camaraderie, leadership and self-sacrifice that once drew him to the military now take shape in the form of Shepherd Therapeutics and its expert team that vows "to never stop fighting until every rare cancer patient lives."
The goal of Shepherd Therapeutics, says Hysong, is to save one million lives over the next decade. "I think I've found my place to stand," he affirms. "I think I'll be here for a while."