Self-designed Majors Expand Opportunities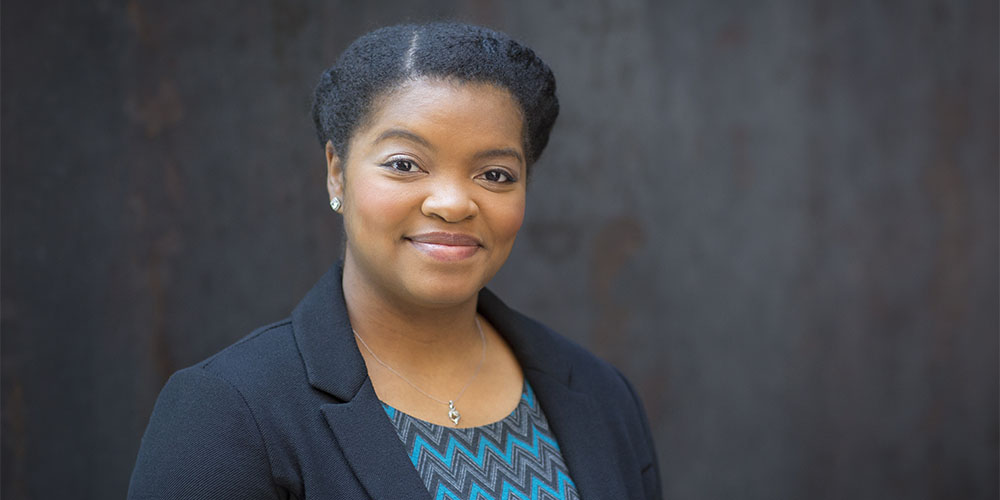 It's a familiar refrain for students coming into college:
What major do I want to declare?
But increasingly, as the world becomes more diverse and the job market becomes less specialized, Transylvania students are asking themselves a different question:
What problem do I want to solve?
Transy has 47 majors that, paired with a broad liberal arts curriculum, are designed to give students a breadth of knowledge and depth of preparation that empower them to take on a wide variety of careers and graduate schools. In a community like Transy's, which is full of young explorers, there will always be those students whose education goals don't fit neatly into one of those established major patterns.
That's why Transylvania has devoted itself to offering self-designed majors where students can tailor their individual paths to the world's challenges they feel drawn to tackle. In close collaboration with faculty advisors and the Office of the Registrar, students can craft a curriculum built around their interests, knowing that the training they get here will uniquely prepare them for what lies ahead.
"When I got to Transy, I was highly interested in biology and highly interested in computer science," said Jerry Ramey '11, "but the course loads of those majors didn't work so well together for me."
Ramey met with biology professor Belinda Sly and then-computer science professor Tylene Garrett, who began working with him to craft a program that would combine his love for genetics, data and graphics. They came up with a major in bioinformatics—using computer science to understand biological data.
The team explored bioinformatics programs at other schools and designed a pattern with courses Transy already offered. Ramey began volunteering at Shriner's Hospital in Lexington, working with medical data to earn career experience.
After graduation he was accepted into the computer science Ph.D. program at the Colorado School of Mines in Denver, but the familiar itch of creating his own path began to resurface. He left the program and started ZenBanana, a company that works with organizations to create websites, web applications and mobile applications. He's taking the training he got in the classroom and the innovation of building something from scratch to apply his passions to his own workplace.
"I found that creating my own major was my first step toward creating my own success," he says. "I was deciding to do what I wanted to do. Because Transy allowed me to do that, I was confident to choose my own business and start my own success there, as well."
It takes courage for an 18-year-old to come to Transylvania, with its history of proven academic excellence and educating future leaders, and say, "I'm going to do my own thing here." But time after time, students have found the process of creating a major isn't as daunting as it may seem at first.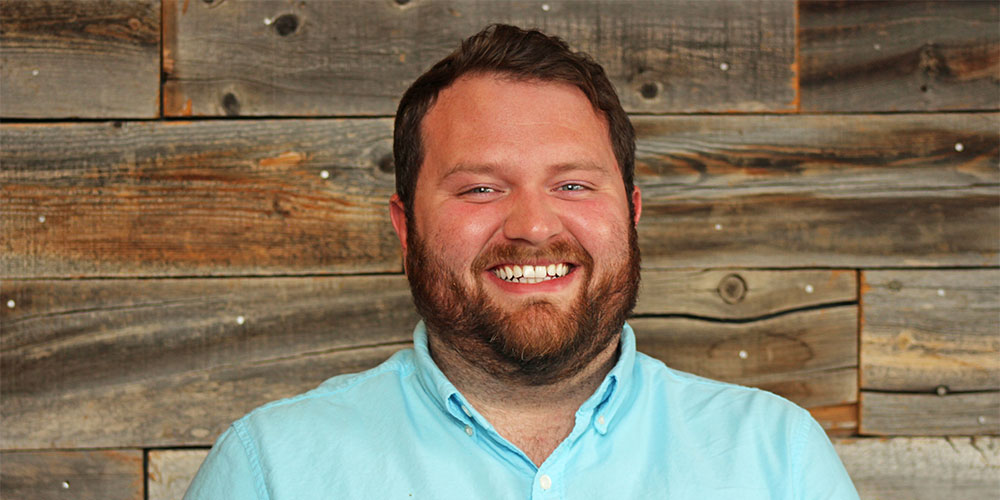 Rachel Young just completed her final year of her self-designed sustainability education major, and she admitted to feeling a little intimidated at the idea. But through multiple conversations with her advisor, psychology professor Melissa Fortner, she was put at ease by realizing that the faculty really are interested in her own success.
"Without Dr. Fortner and (registrar) Michelle Rawlings, it would have been impossible," she says. "They have been in contact with me regularly throughout the years. I realized, these are the people who are going to help me do this."
Young began with a career in mind. She was interested in caring for the environment, and she's naturally gifted at presenting her case to others. Sustainability education became a natural fit.
"Dr. Fortner and I had a brainstorm—I like sustainability, so how do I shape a career around that in order to effect the greatest amount of change?" she says.
Young combined sociology and education classes to build the major, and she worked in a women's, gender, and sexuality studies minor for good measure. She completed education internships at the Association for the Advancement of Sustainability in Higher Education and Bernheim Arboretum. She also studied with the Oregon Extension, where she took courses on sustainability, theology and education while living in the mountains of the Pacific Northwest.
She has an AmeriCorps VISTA position lined up at Jefferson Memorial Forest in Louisville, where she will work to get children from low-income neighborhoods involved in environmental programming with the forest, and eventually work there. Eventually she would like to go to graduate school for environmental justice, an idea that has just recently surfaced through her major program.
"This is something that has given me the freedom to play around and figure out what other aspects of the curriculum I'm interested in," she says. "I've had room to explore, and doing that has made it easier for me to critically problem solve."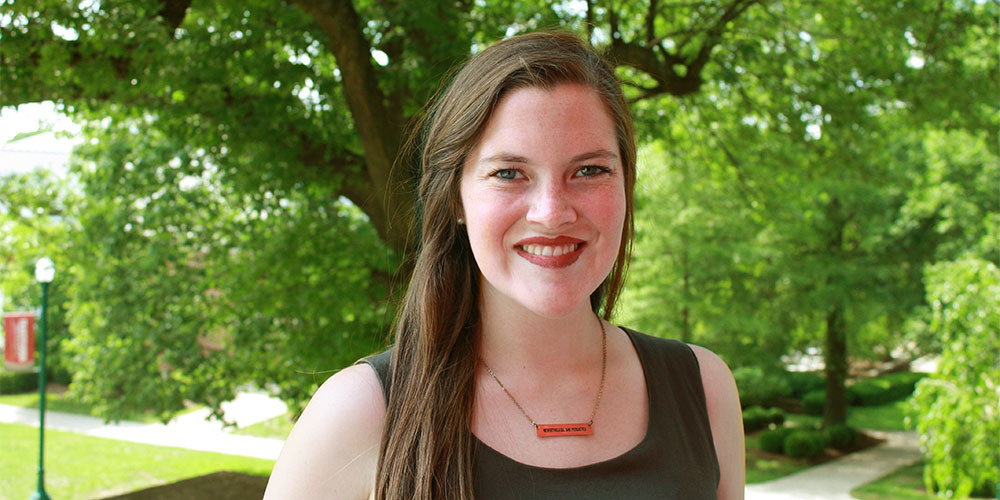 Transy students have designed 41 different majors over the past 20 years. Some have been so successful that multiple students have completed the majors, and some have even become official Transy majors.
Anyone can major in international affairs today, but when Janelle (Johnson) Roberts '10 pieced it together as a self-designed major in 2007, she had in mind a more specialized version of the traditional political science major.
International affairs had been on her mind since middle school, when she found herself frustrated by the divisive rhetoric about the Middle East after the September 11 attacks. Her best friend's family was Iranian, and she was already developing an affinity for the culture and its people.
As she explored the political science curriculum, she kept being drawn by other areas, including anthropology, sociology and religion. So she developed a curriculum with her professors and took Arabic language courses at the University of Kentucky, all to prepare herself for a career in Middle East policy. She studied abroad for a semester in Amman, Jordan, and did a seminar on the Arab-Israeli peace process in Washington D.C.
"I was 100 percent certain I would have a career in foreign relations or foreign affairs," she says. "I knew I needed experience abroad, I knew I needed language training. I was incredibly grateful that Transy encourages their students to broaden their horizons. Everyone was so helpful, from Jeff Fryman and Kathleen Jagger to the study abroad office to the financial aid office."
Roberts went on to the University of Chicago's Harris School for Public Policy Studies, earning a master's in public policy, and she received a fellowship with the Congressional Black Caucus Foundation, working with Congresswoman Karen Bass (D-CA) and then the Senate Foreign Relations Committee, where she advised Chairman Bob Menendez on sub-Saharan Africa during a time when there was conflict in the Central African Republic and a war in South Sudan.
Once her fellowship ended, she was hired full time before taking her current position at the Simon-Skjodt Center for the Prevention of Genocide at the U.S. Holocaust Memorial Museum. She is a policy assistant with the center, working to prevent mass violence against civilians, educate the public and correspond with policymakers in the U.S. and abroad.
"I went to Capitol Hill thinking I wanted to work exclusively on U.S. policies pertaining to the Middle East, but that's not how it ended up," she says. "The curiosity that Transy encourages its students to have about a range of topics has helped me in every role I've had since graduation. The ability for me to say, 'Here's what I want to do,' has definitely helped me."
This exploration of, and preparation for, a variety of fields is what Transylvania's liberal arts education is all about. It's why Holly Milburn '11 designed a major in social justice, without really knowing what career she would take up. She just knew she wanted to help people.
"I just knew that there were so many problems in this world, and I wanted to learn about all of them and why they exist," she says. "I wanted to become a person who professionally cares for other people."
She spent her time after college with service corps in South Africa and New York City, eventually landing in her current position at Lawrence Hall in Chicago, where she works with youth on the South Side who have a criminal background or who are wards of the state. She helps them with record expungement and employment mentoring to prepare them for productive careers.
Everywhere she's worked, she's experienced culture shock, but she's learned to listen to the needs of a particular area and learned the best and most responsible ways to meet those needs.
"Transy is so unique in that it prepares you to be a fully thinking human rather than just a future professional," she says. "I didn't always have the same credentials as those around me, but I found I had something to contribute. Transy gave me the confidence to be proud of who I am and know that I can manage and learn and continue to grow forever.
"It's that skill of lifelong learning that helps me to adapt to whatever new community I become part of. That's a really cool gift."